The Students & Stats page will give you insight into how your First Destination Survey is performing!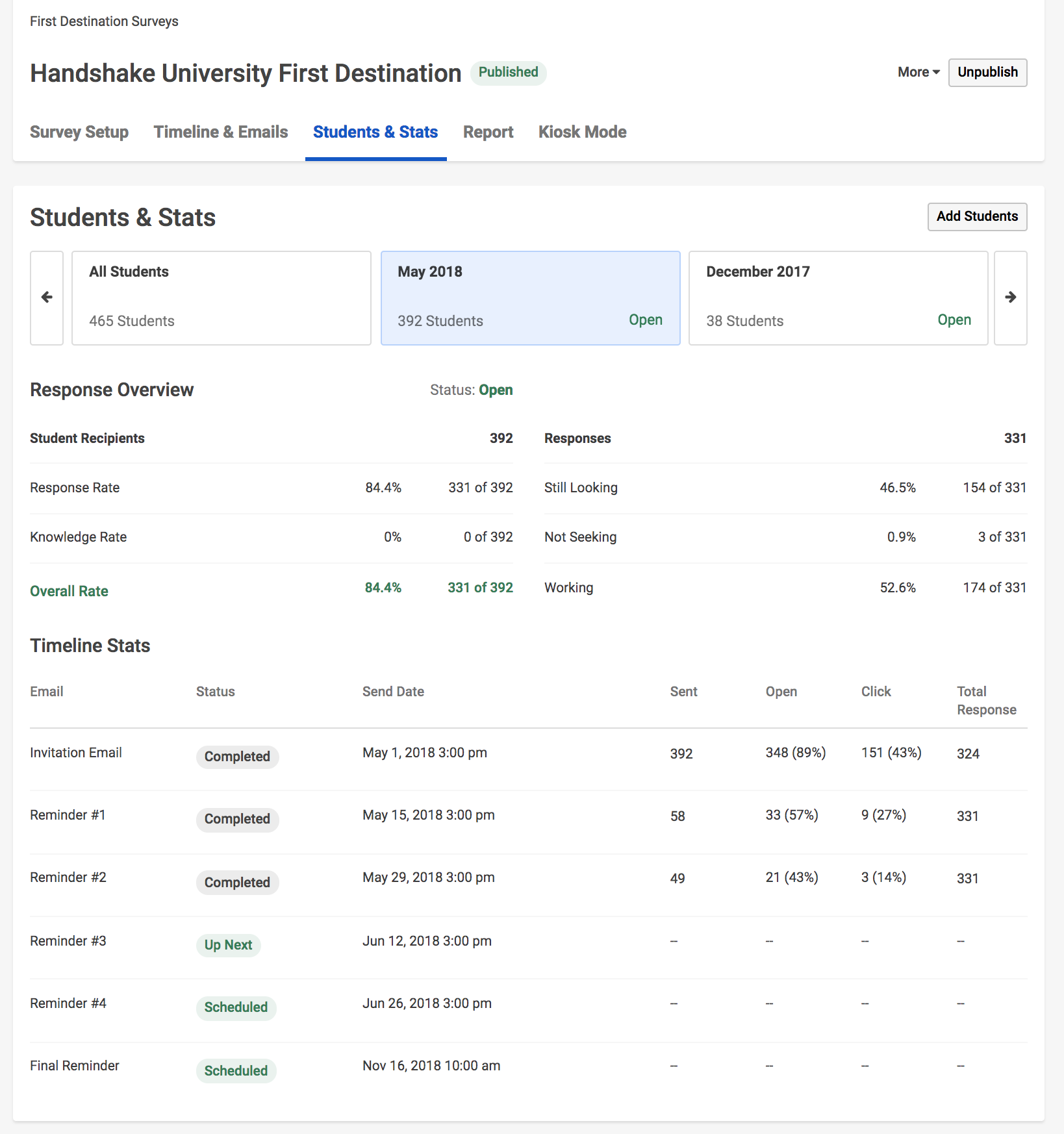 In the Response Overview section, "Working" includes Continuing Education, Military, and Volunteering in addition to Working submitted responses.
When filtering recipients, you'll need to filter on the following items to report on that specific data:
Outcomes:

Working
Continuing Education
Volunteering
Military

Response Status:
FAQs
How do I add students?

To add students you can use the Add Students button which is now located in the top right corner of the page.
Where is the option to download all First Destination Data?

It is now within the bulk actions! If you check students using the table you can use the More option to download the data for the selected students.
Why can't I see email data for All Students?

We only allow you to send campaigns to graduation groups which is why you only see email campaign data for them.

Why is there missing data before May 10th, 2018?

Handshake started tracking this data after May 10th so you will see limited date for open rates and click through rates before then. We are sorry about the inconvenience.

Why are the filters now on the left side of the screen?

So this page is consistent with the updates we are making across the application. You will notice this is similar to the applicants page redesign!

When I choose a graduation group does it update the list of students shown?

Yes, the list of students is only for the selected Graduation Group, select All Students if you would like to see all students.