Targeted Emails are an alternative to Mass Emails and they offer a way for universities to email students and contacts with relevant, timely, and useful information. The Targeted email tool offers basic building blocks and Handshake content to create consistent emails that drive clear actions from students and contacts.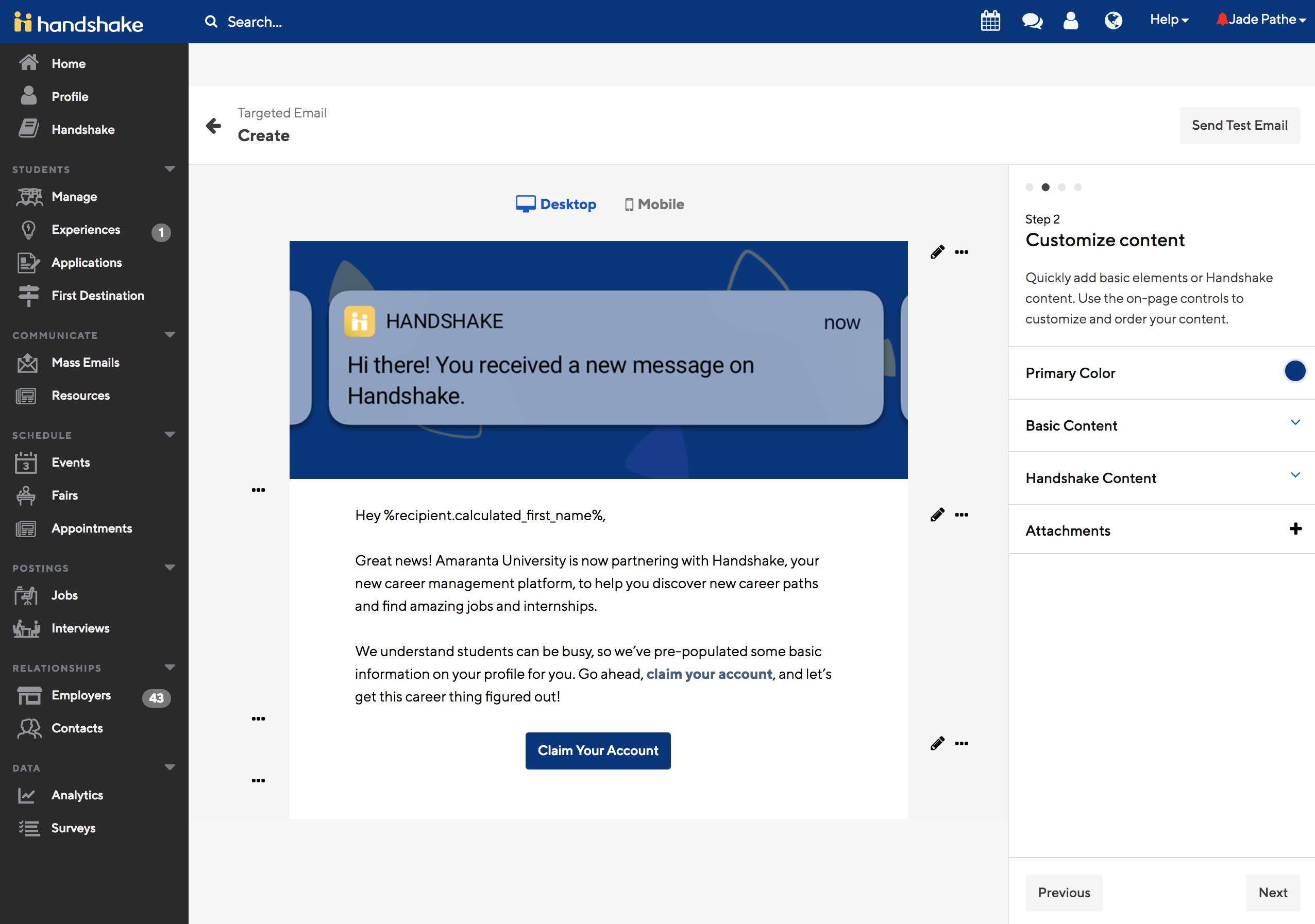 Basic Building Blocks
Text
Heading
Image
Button
Spacer/Divider
Handshake Content
Career Fair
Event
Job
Employer (coming soon)
Interview (coming soon)
To switch to the Targeted Email tool:
Click Mass Emails 
Click Enable at the top of the Targeted Emails banner
Create a new Targeted Email!
To switch to the Mass Email tool:
Click Use Mass Email at the top of the Targeted Email view 
Targeted Email Resources