In an effort to continue to democratize access to information, we are excited about an upcoming update that will allow Questions and Answers and Reviews submitted in Handshake to be visible outside of Handshake. We're improving the ability for students to find Handshake by making Reviews and Questions and Answers visible through search.
We've learned through our user research that students primarily use Google to search and find career advice and opportunities. This change will hopefully drive more students to log into Handshake and discover the resources you have for them. To protect students' privacy, their profile pictures, names, and schools will be hidden on external pages - only a student's most recent work experience and major will be visible outside of Handshake.
Maintaining transparency and respecting student privacy is a top priority for our team. There are a few reasons we feel confident with our approach. Reviews and Q&A that students chose to make public are currently visible to all users in Handshake (including employers). We're reaching out to every student who submitted a public Review or Q&A to share that the content will additionally be made visible outside of Handshake with their name, picture, school, and major removed. It will also include instructions on how they can opt out of sharing their content externally at any time. Further, the terms that students agreed to ahead of submitting Review or Q&A content included consent to share this information outside of Handshake. That said, we wanted to include this outreach as an added layer of transparency for students since we're sharing the content somewhere we previously were not. Students will also be made aware of this change for any new content they submit in the future as well!
Example of a Public Review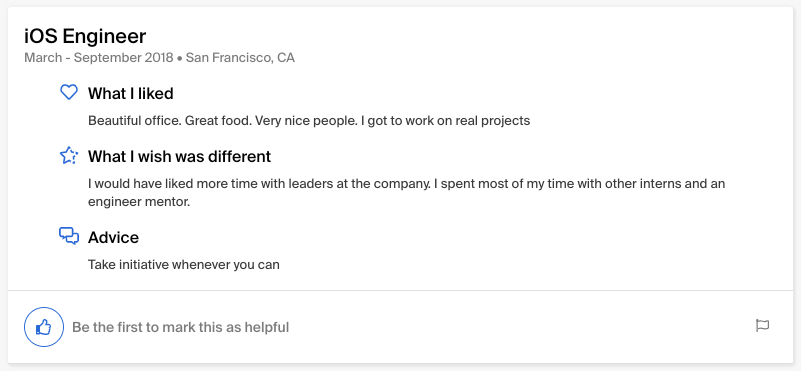 Updated Privacy Statements
Q&A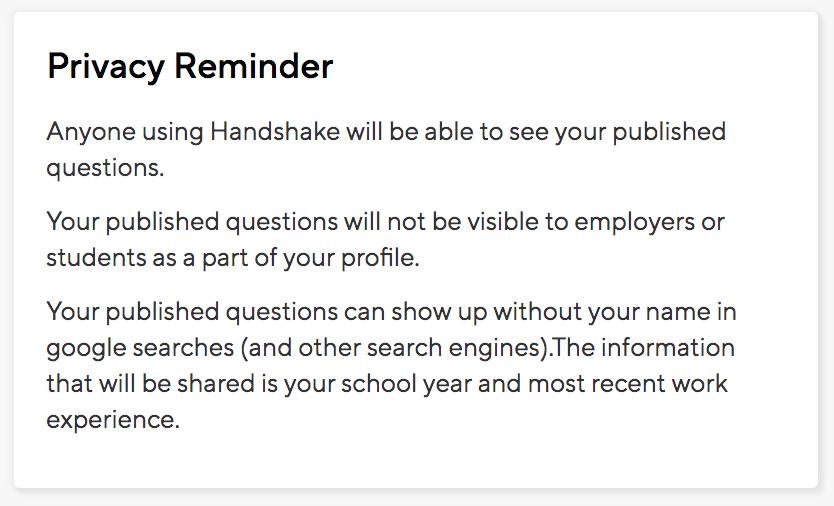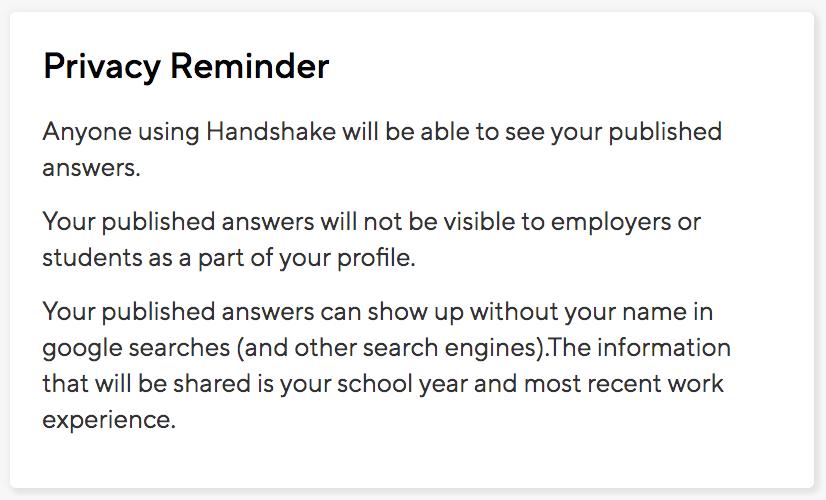 Reviews