Companies need to make data-driven decisions and measure the ROI of their work streams to help them identify the best way to get high quality hires.
Engagement analysis offers Premium partners the ability to report on various engagement activities within Handshake. One can analyze the following numbers for the past 6 months:
Applicants

Event

RSVPs

Fair RSVPs
Please note: Premium features are for Handshake Premium accounts only. For more information, check out this resource.
Engagement Analysis Report
To access this report, click Analytics from the left navigation bar in Handshake, and then click Engagement.
To review specific trends, click:
Applications to view the number of applicants per a week.
Event RSVPs to analyze the number of event RSVPs per a week.
Fair RSVPs to view the number of career fair RSVPs per a week.
Note: an RSVP is counted on the day the student registers for an event or career fair in Handshake and not when the event/fair occurs.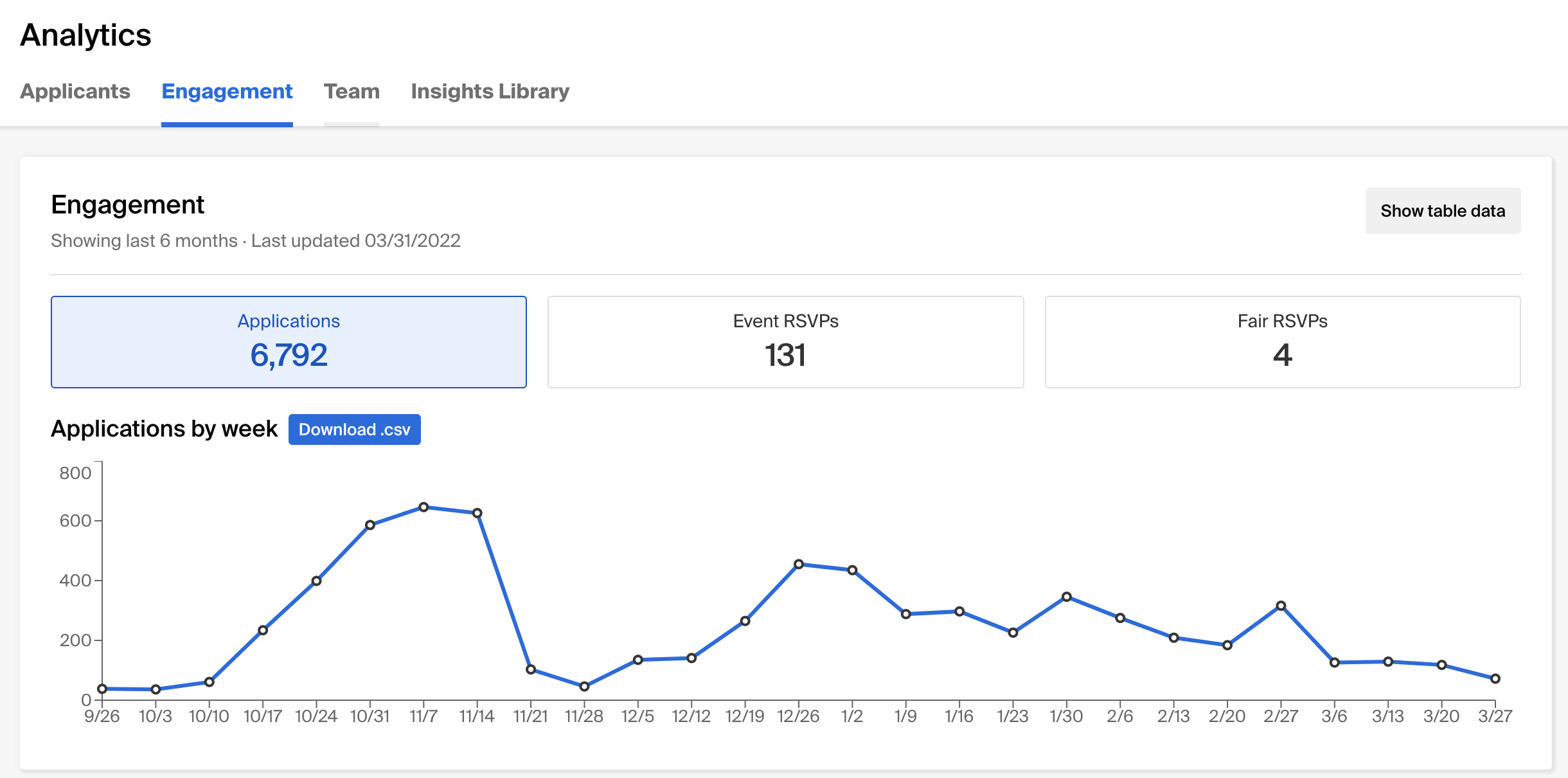 Recruiters, Admin, & Owner role types can access Analytics reports in Handshake. To learn more about user roles, refer to Teammate Roles Glossary for Premium Partners.