Candidate Hub is a resource that enables employers to discover more candidates that are a match for posted jobs. This resource combines Job Matches and Email Digests.
Employers in Handshake will be able to access Job Matches and receive Email Digests, and Handshake Premium partners are also able to view and engage with more candidates via filters and customized Segments.
Job Matches
To access Matches, click Jobs from the left navigation bar in Handshake and click on the desired job, then click the Matches tab in the upper-right corner of the page.

Core employers will see up to 100 matches for the selected job, based on the selected job preferences.
In the upper-left of the page, Match Criteria provides more information on job preferences and a link to learn more about Premium access.
Below Match Criteria are search filters to narrow down results on the page. Core employers are able to use keyword search and labels to update listed matches.
If you'd like to invite candidates to apply, check the box to the left of the student name(s), then click Invite to Apply in the upper-right of the page.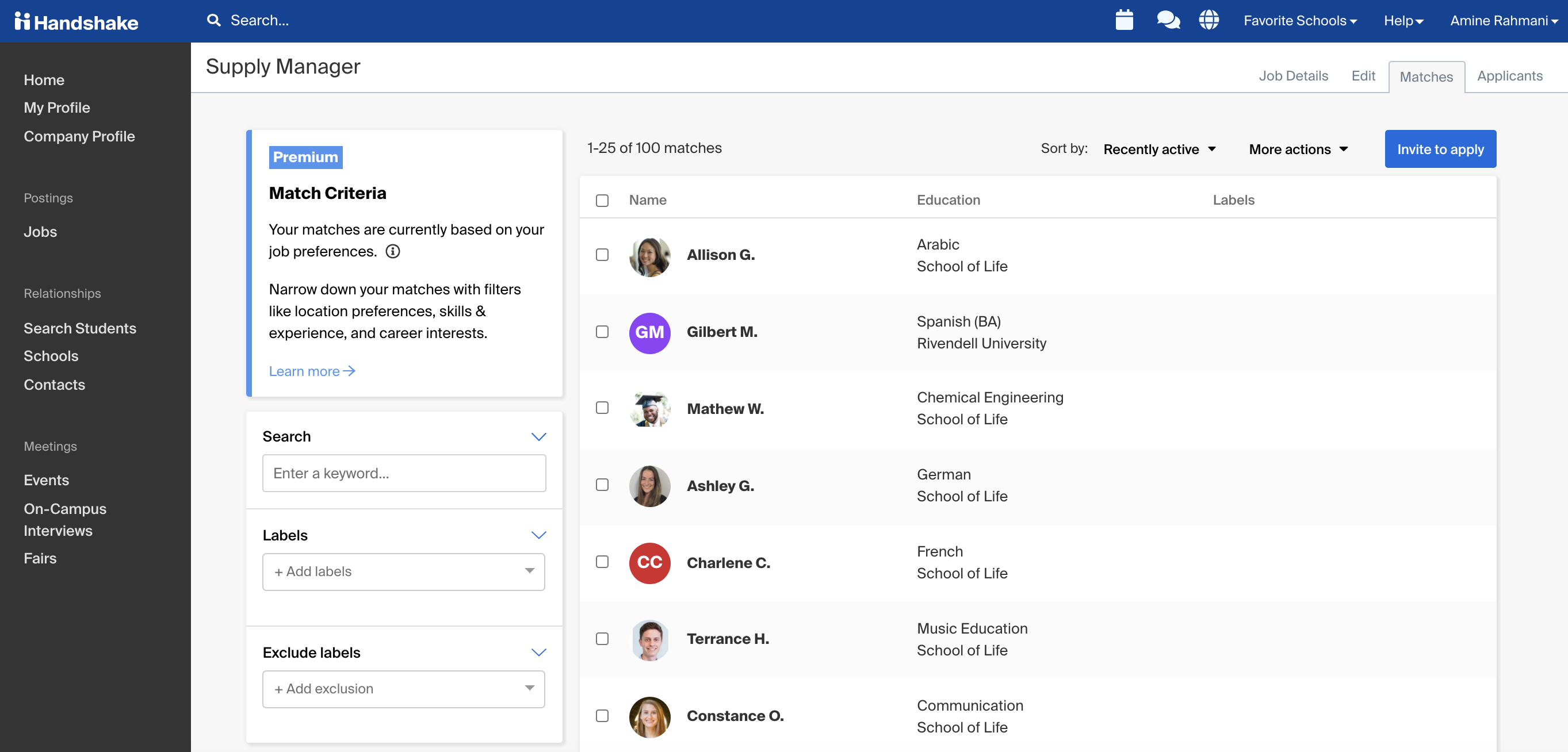 Note: Core employers are limited to sending 100 proactive messages per hiring season, as defined in this article.
When the bulk message is generated, a message will load below the Subject line indicating how many messages are remaining this hiring season.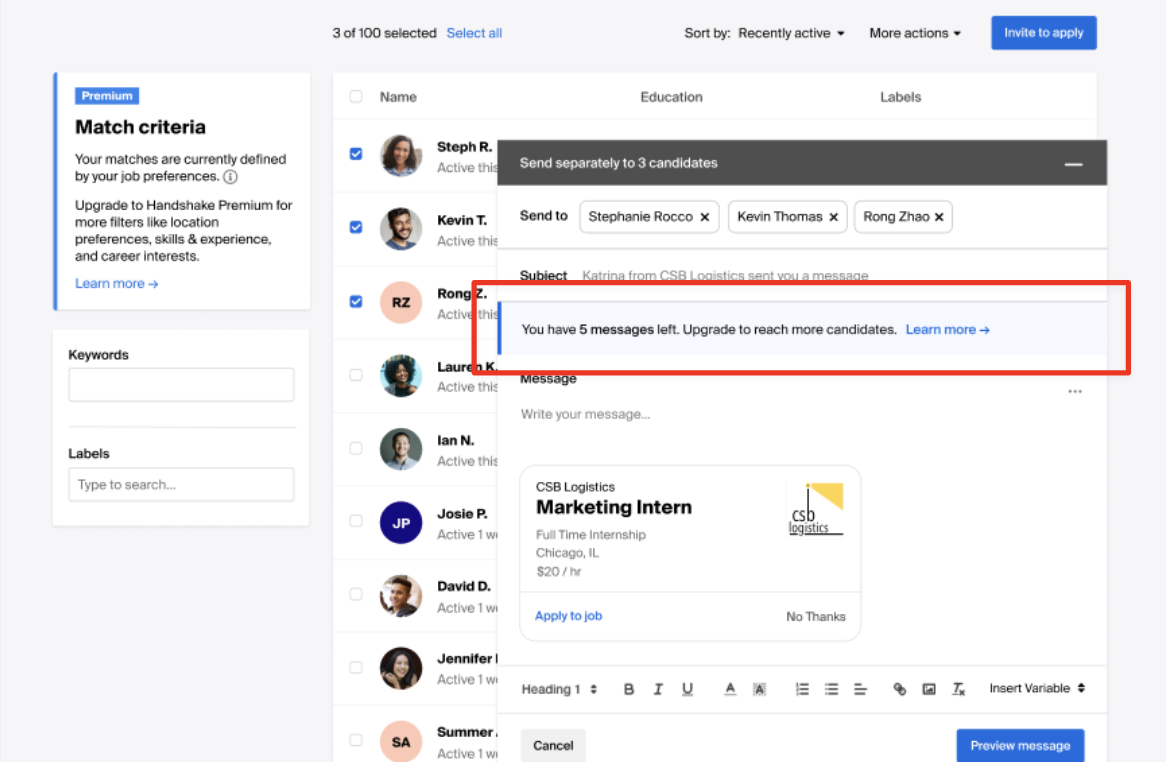 Email Digests
Email Digests will be sent on a weekly basis and include candidate recommendations based on job preferences for Core employers. At the bottom of each email is a link to learn more about Premium, which allows for more customized candidate recommendations and access to view all candidates.