On Handshake, you can access your Monthly Reports for Core Activities and Messaging aggregated across all of your teammates. These reports are accurate and consistently available without CSM intervention — leaving you more time every month to spend on value-added activities.
Premium features are for Handshake Premium accounts only. For more information, please check out this resource.
Reports are only visible for Owners and Admins, as long as their employer is a Handshake Premium partner.
To ensure data accuracy, reports for the month prior will be available within the first week of the current month. For example, February reports will be available within the first week of March.
1. Click on Analytics on the left navigation bar in Handshake, under Talent Engagement.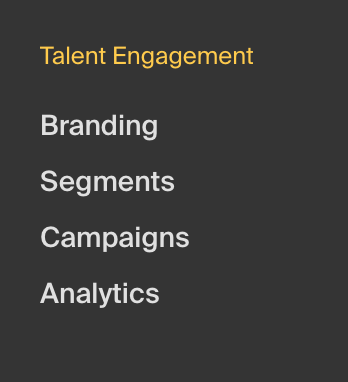 2. Click on the Insights Library tab. The Insights Library has three sections:




Core Activities report includes (but is not limited to):

Number of students viewing your jobs
Number of approved schools you're connected with
Number of applications
Number of events and fairs
Number of company profile views
Number of jobs posted and total job views

Messaging Analytics report includes (but is not limited to):

Number of messages sent
Number of candidates reached
Open rate %
Engagement rate %
Event Manager Analytics report includes (these key data points and more):

Number of in-person, hybrid and virtual events
Number of RSVPs who applied
Engagement rate %
Number of campaigns per event
Employers without the Insights Module will see a message promoting Insights along with a sample report.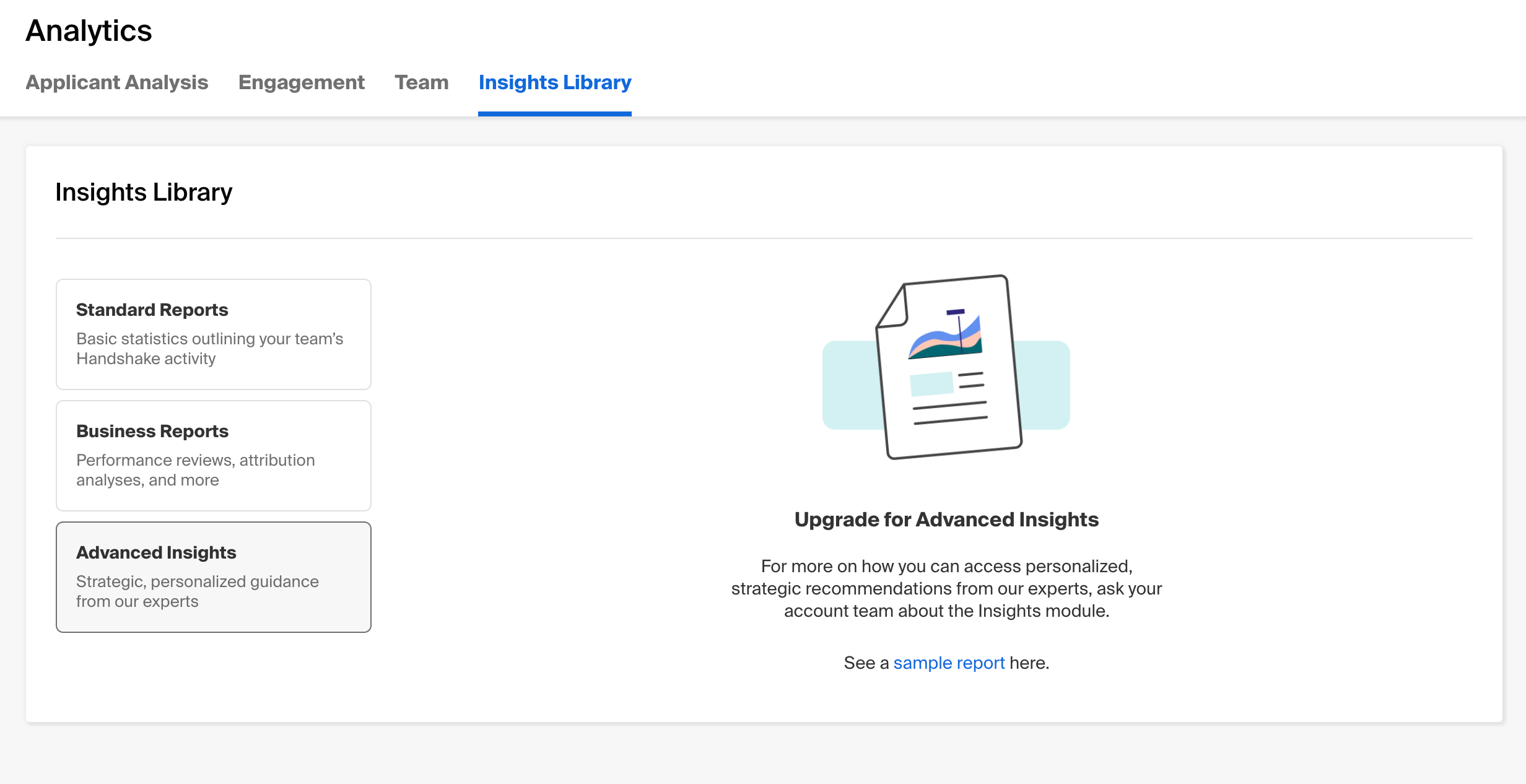 3. Download the desired report by clicking on the downward arrow icon to the far right in the applicable row.