Students and alumni can add a bio to their profiles on Handshake. This is a way to highlight your skills and add any additional information that you'd like to share with employers and peers!
1. Click your account icon in the upper-right corner of Handshake, then click My Profile.
2. Locate the My Journey section of your profile to the right of your name:
If you've never created a bio before, start typing in the available text box.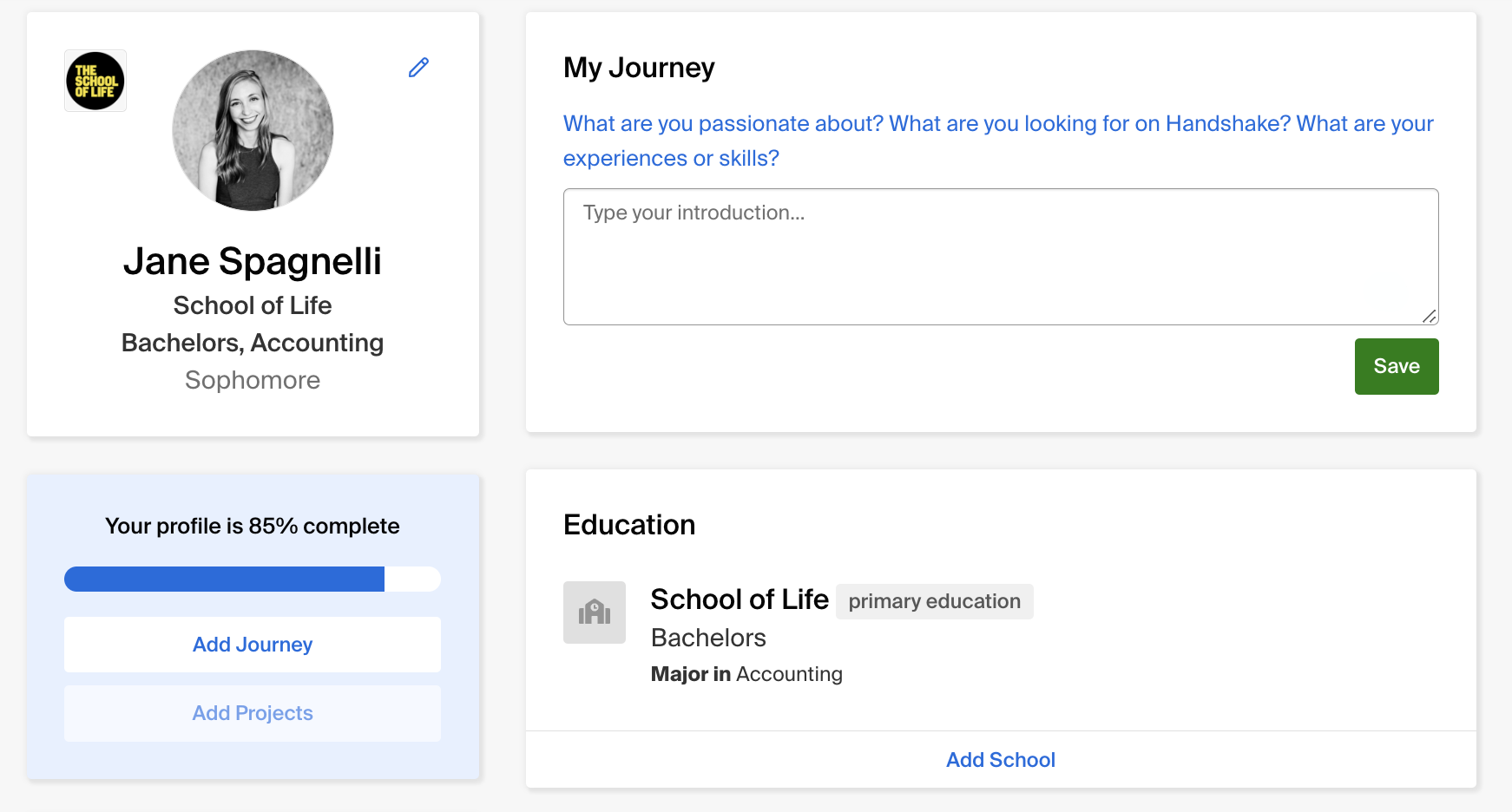 If you've previously added a bio, hover to the right of My Journey and click the pencil icon in the upper-right corner of the section.
Not sure what to add? Here are some potential topics: What are you passionate about? What are you looking for on Handshake? What are your experiences or skills?
Any links that are added to the My Journey section are automatically hyperlinked. From design portfolios to GitHub accounts to personal websites, employers and peers can easily access links that you've added to your personal profile!
3. Click the green button Save in the lower-right corner of the section to update any changes to your bio!
Additional Resources