On Handshake, you can launch a check-in kiosk for an in-person event or fair in just a few simple steps.  
To setup and configure a check-in kiosk for an in-person or virtual event or fair, refer to our Event Check-in Guide.
To activate a check-in kiosk for a virtual event or fair, refer to Activating the Kiosk for a Virtual Event or Fair. 
Premium features are for Handshake Premium accounts only. For more information, please check out this resource.
1. Navigate to the specific event or fair, then click the Check-in Kiosk Setup tab.

2. Select the information you want to collect from students, then click the blue button Save & Launch Kiosk.
You can have up to 5 required fields. To make a field mandatory, toggle the Required button.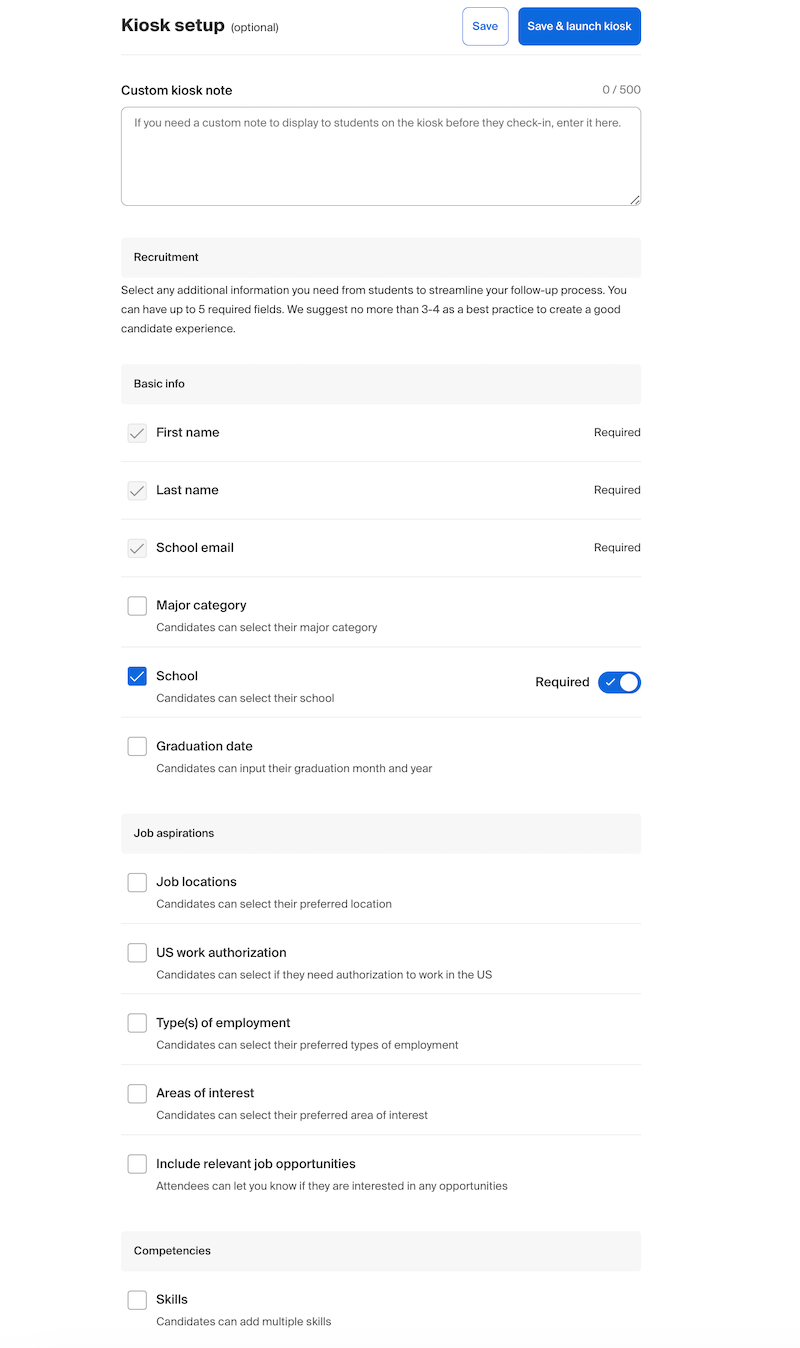 Note: for security purposes, this will automatically log you out of your Handshake account on this device. If you log back into your account on the same device, you'll need to re-launch the kiosk. 
3. A popup modal will appear to provide information about weak connections and offline mode. Click the blue button Okay to proceed. 
We provide offline check-ins for locations with weak or no internet access. QR code check-ins rely only on the student's mobile connection.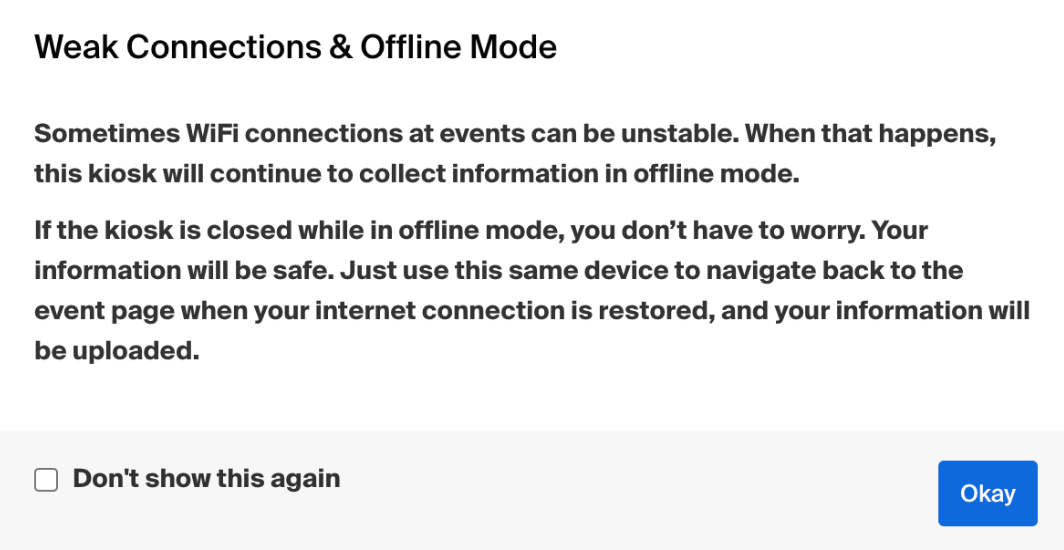 4. The kiosk will launch and students will be able to check in as applicable. 
The kiosk is pre-filled with information provided by candidates who have a Handshake profile. Candidates can then fill out the information configured by the employer.

Candidates without a Handshake account will be prompted to register as a guest, and complete the questionnaire.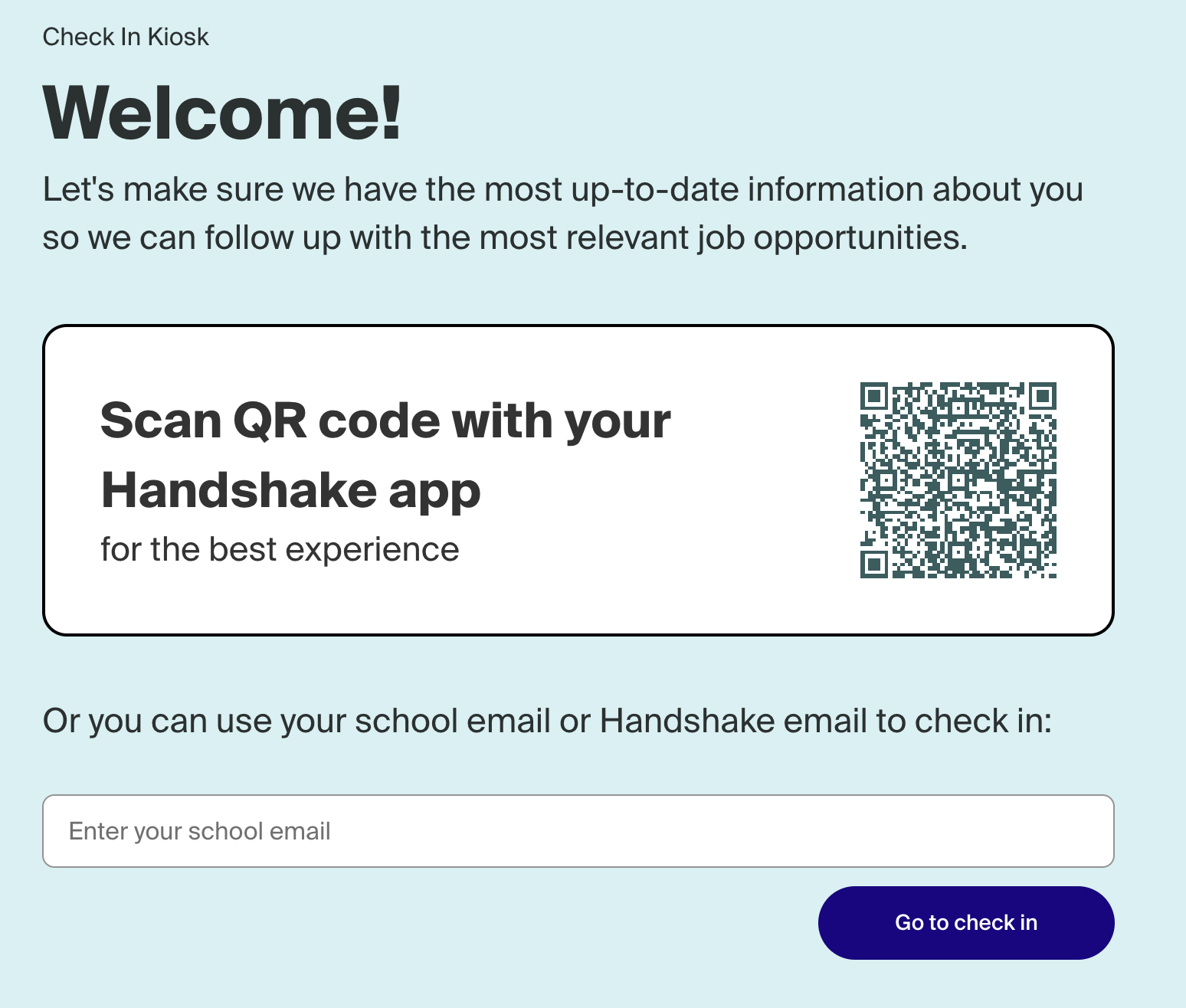 To access and review your RSVPs, refer to Accessing Event and Fair RSVPs.