If you have a distributed campus and use the Career Centre feature in Handshake, you can enable a branding page for each. If this is turned on, each office is able to add their own logo and branding page.
Check that you have a Branding Page enabled for your Career Centre:
Look for the Branding page enabled: option under your Career Centre. If this is not set to "yes" and needs to be - contact Handshake Support to request that update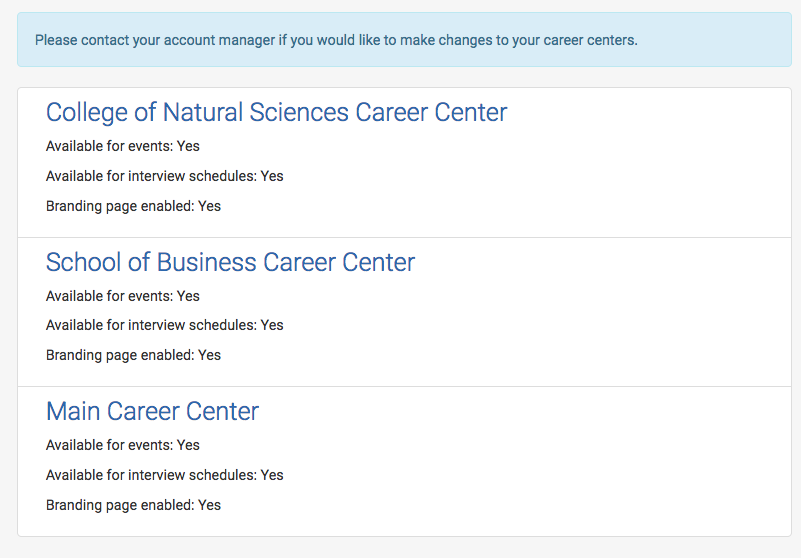 Once your Career Center has the Branding page enabled: option set to yes, navigate to your individual User Settings to make sure that you are connected to the Career Centre you plan to edit:

Change the Branding Page:
Navigate to the main university branding page by clicking your university name in the left-hand navigation: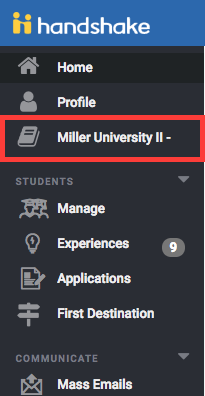 Locate the Career Centres section and select the relevant Career Centre you intend to edit: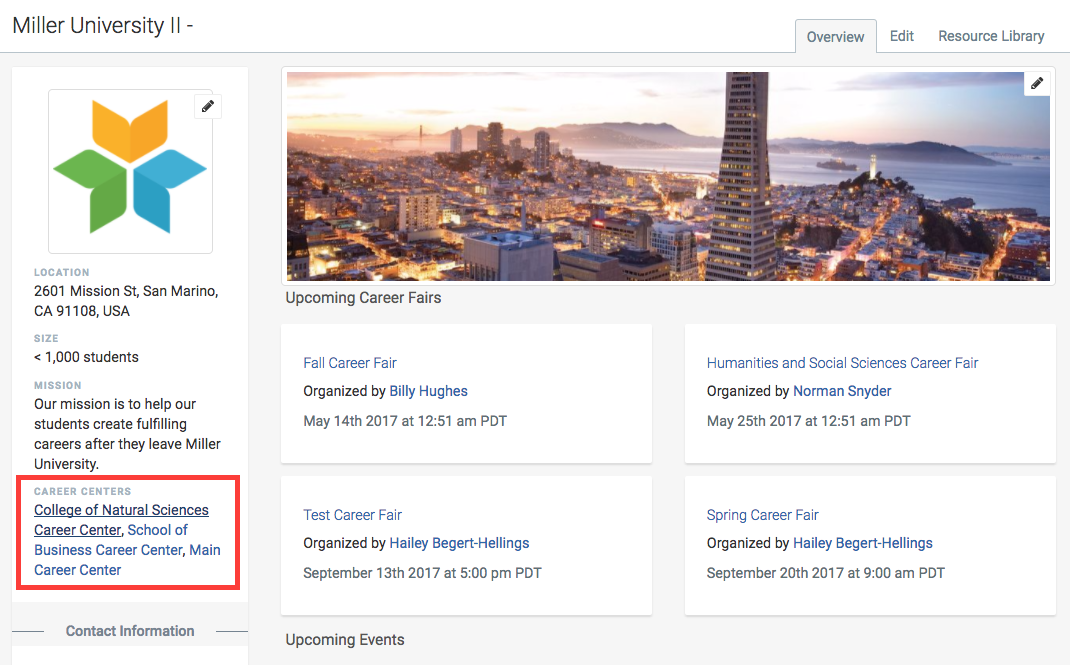 This will load the individual Career Centre page.
For assistance with image sizes, please refer to our Image Size Guide.
Click the Edit (pencil) icon in the corner of the image icon to edit the branding images
Click Edit in the top right corner of the branding page to edit the description of the Career Centre

Enter the description of your career centre and select the green Update Career Centre button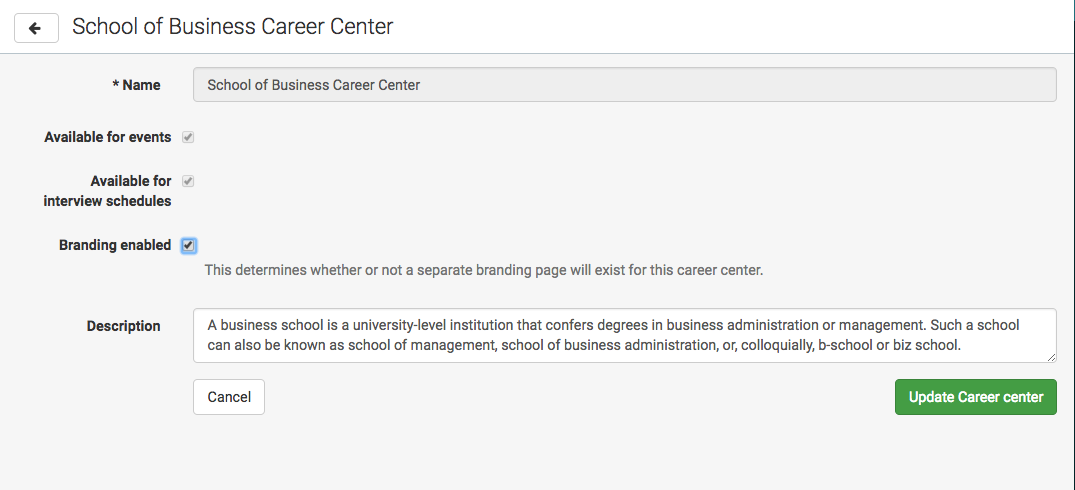 The edits that you make to the branding page will be visible to career services staff, employers, and students. This page will also show upcoming career fairs, events and interview schedules that are connected to your Career Centre.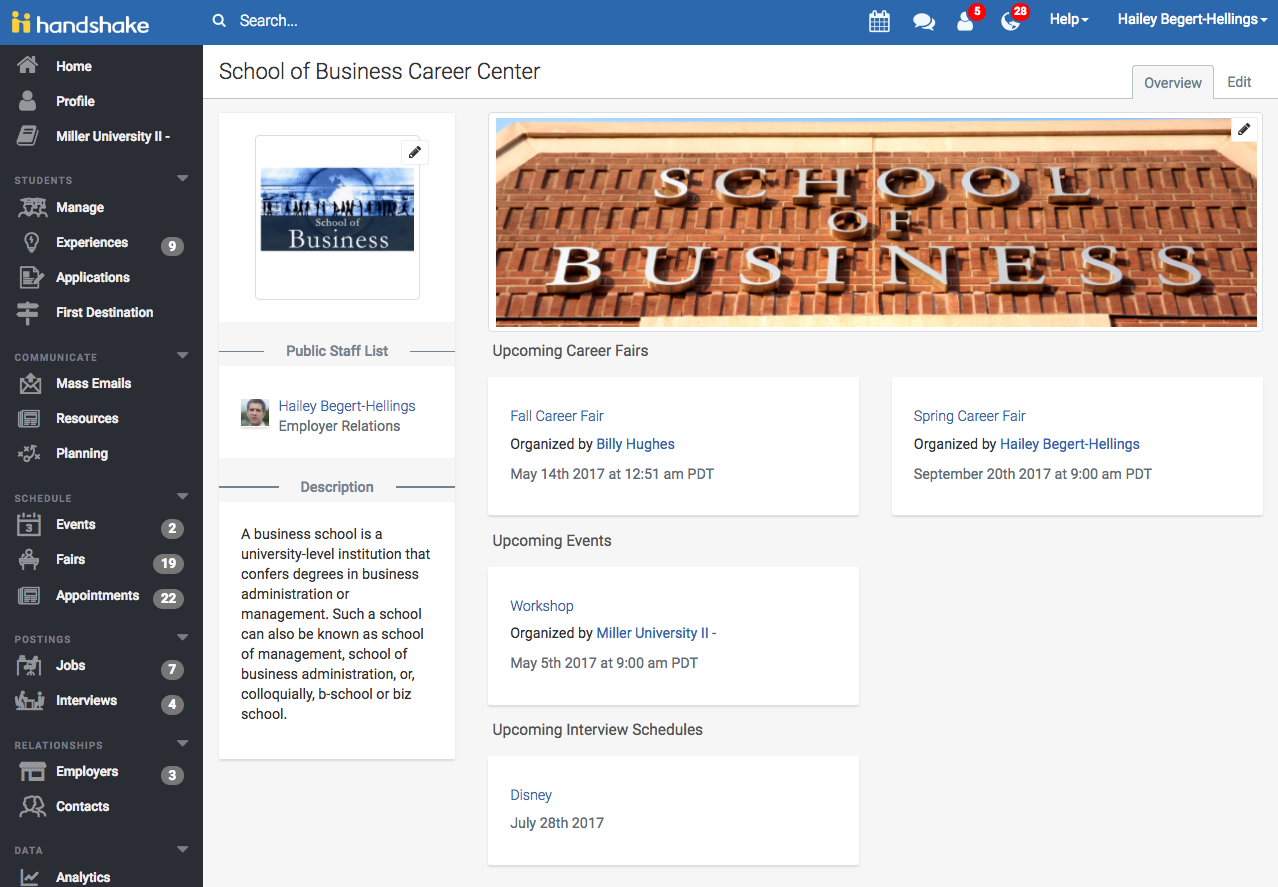 Explore our other articles on Supporting Multiple Career Centres in Handshake for more information!