All new Employer Users need to be approved by existing staff members in order to join a company profile on Handshake (if auto-approval is not turned on or you have a different email domain than the one associated with your company's profile in Handshake).
The Owner of your company profile will be notified that you are pending approval to join. On your screen, you will be able to see who the approval request has been sent to: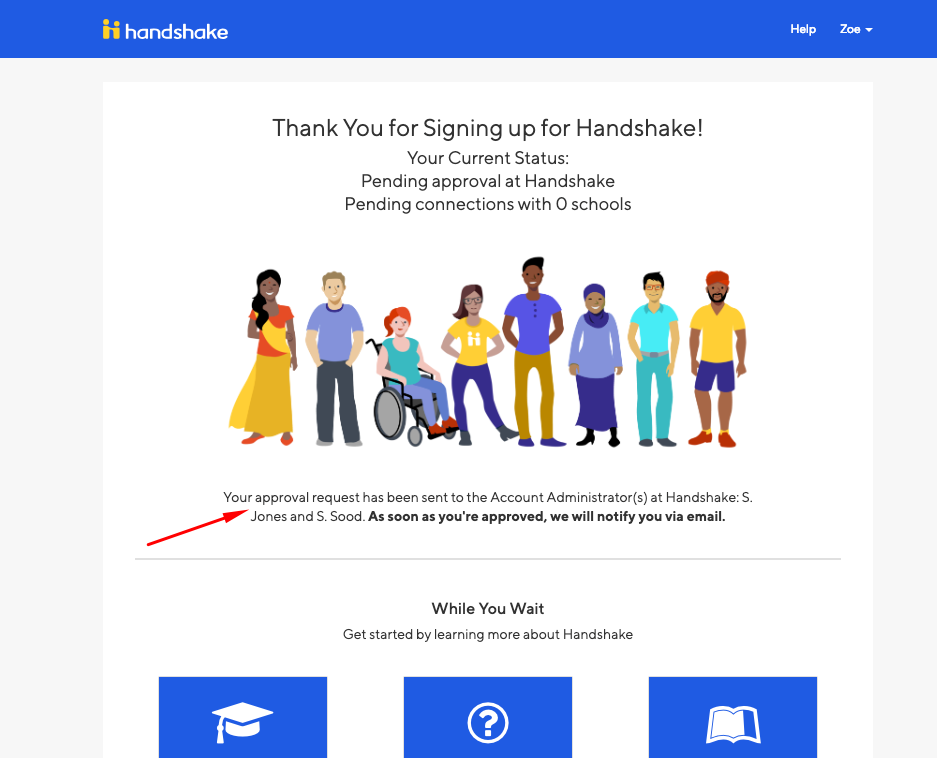 We recommend contacting the Admin listed on this page to expedite this process and have them approve you. If you are unsure who the Owner of your company's profile is on Handshake, or there is not any Owner listed, you can contact Handshake Support, who can provide the name and email address of the Admin listed or connect you manually if there are no staff members to connect you.
Helpful Tip: If you've accidentally requested to join the wrong company, check out our article on how to cancel that request.