If you are the current owner of your company profile on Handshake, this guide will walk you through the steps to transfer ownership of your company profile to another user.
Note: ownership can only be transferred to another user who is connected to your company's profile on Handshake.
If you are not the current owner and ownership needs to be transferred, or if you want to join an existing company but the owner is not active, contact our Support Team here. 
Transfer ownership 
1. Click on your name in the top-right corner of any page, then select Teammates from the dropdown.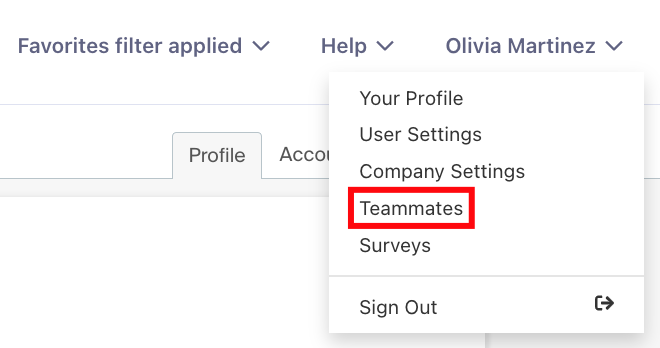 2. Locate the teammate you'd like to transfer ownership to, click the three dots menu to the far right of their row, then click Transfer Ownership.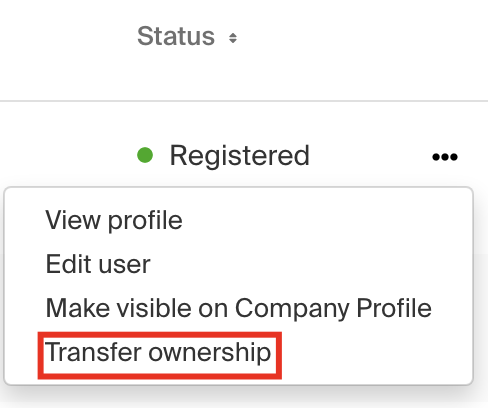 3. A module will appear asking who you'd like to transfer ownership to. Use the dropdown menu to search for or select a new owner.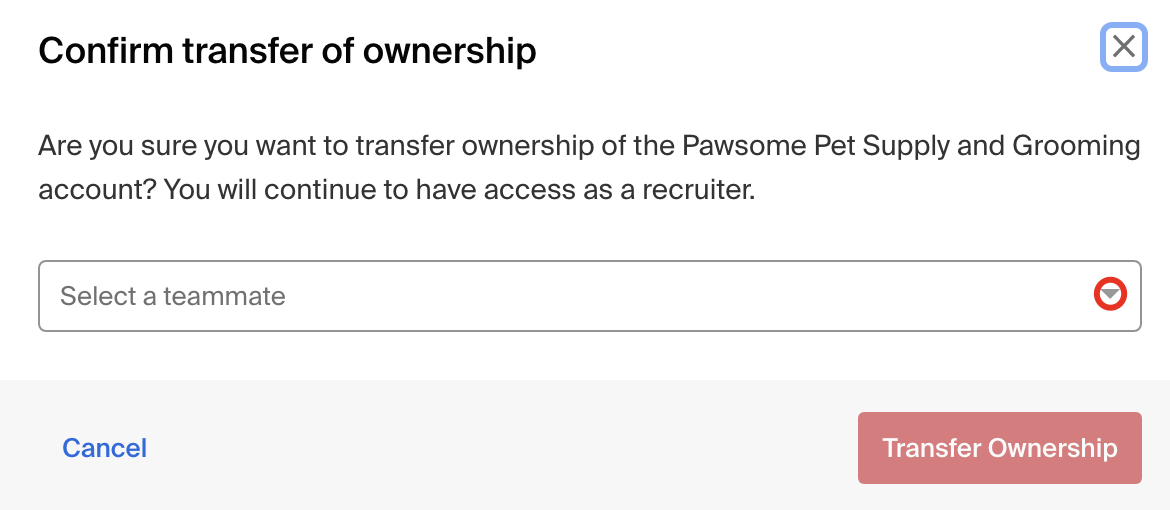 4. Once the user is selected, click the red button Transfer Ownership. The selected teammate will automatically be made the Owner.
Once this action is performed, your role will default to Recruiter (Standard), and your permissions will change. Check out A Guide to Employer Role Types in Handshake.