This article will review the steps to refund a career fair registration in Handshake.
Note: This process will only change the registration record in Handshake. It is not connected to the external payment system you are using (TouchNet, CASHNet or Stripe). In order to issue the refund, you will need to follow the applicable process per your payment provider/payment method.
1. Open the career fair registration that you plan to refund
2. Click Record Payment or Refund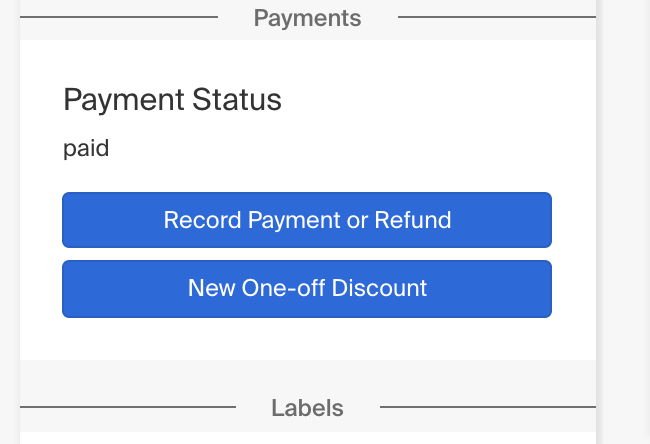 3. Enter the amount of the refund that you would like to issue (make sure that it has a negative sign first)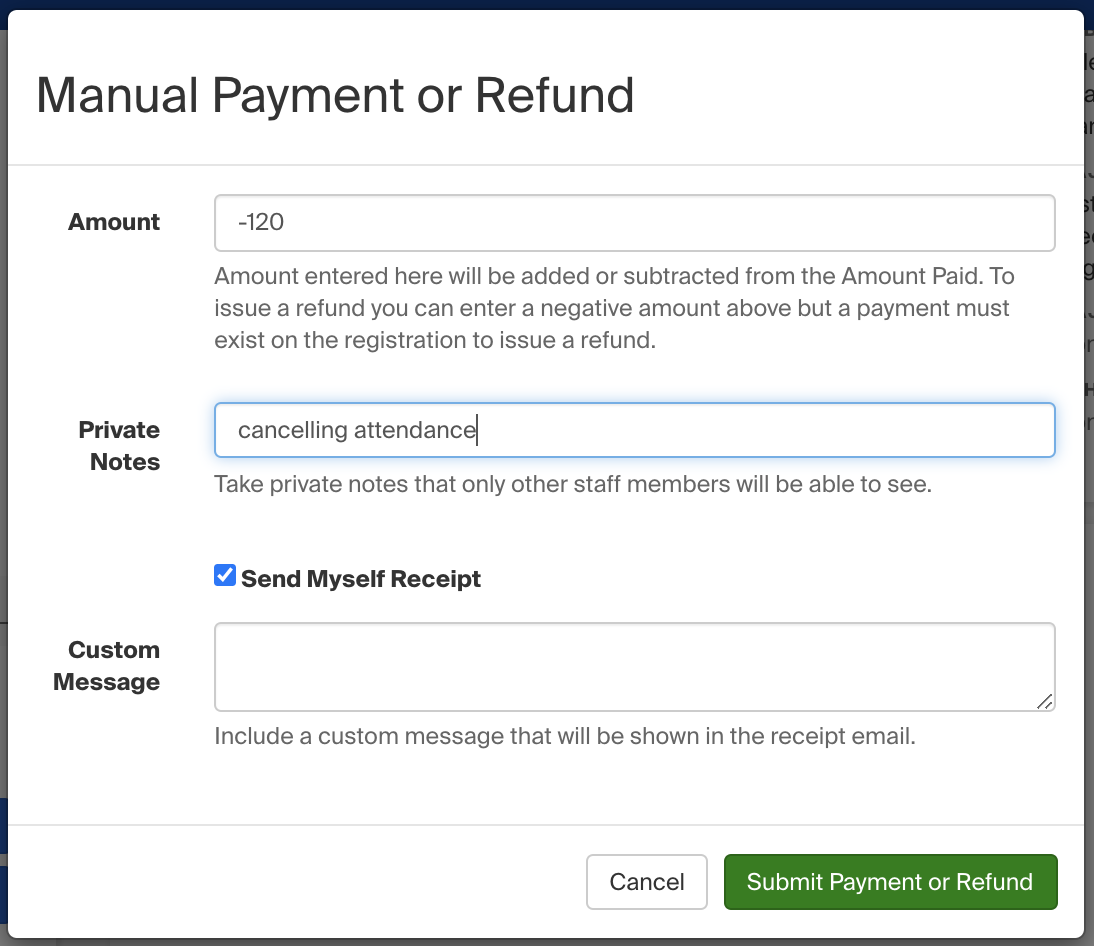 4. Click Submit Payment or Refund
You will see the Payment History which includes the payment and the refund:

5. A receipt will be sent to the Registrant on the registration with the subject "Receipt for CBS Interactive: Registration for FAIR NAME at SCHOOL NAME". This is how the email will appear: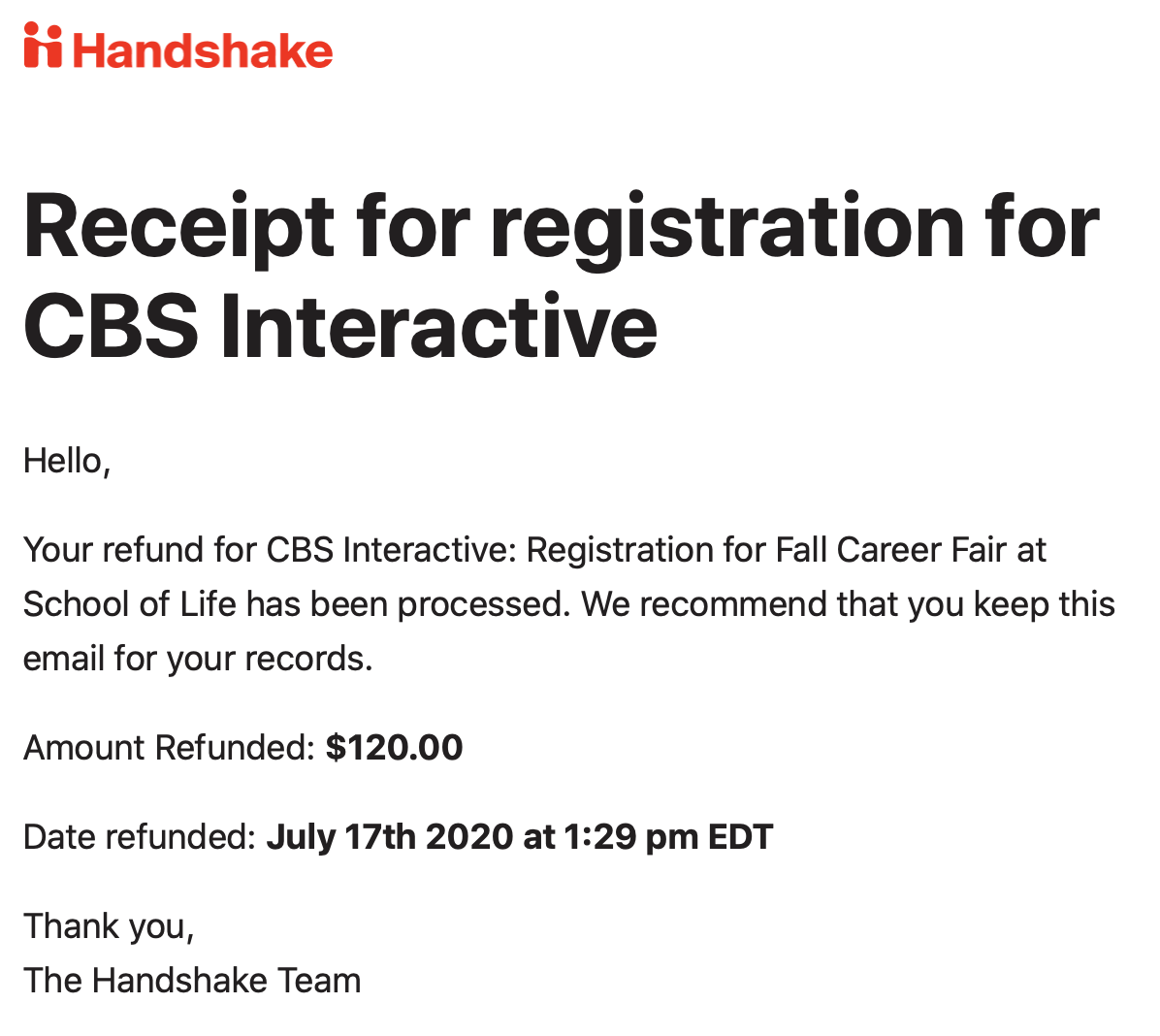 If you would like to send an updated invoice to registrants and contacts:
1. Click View/Create Invoices
2. Click Create New Invoice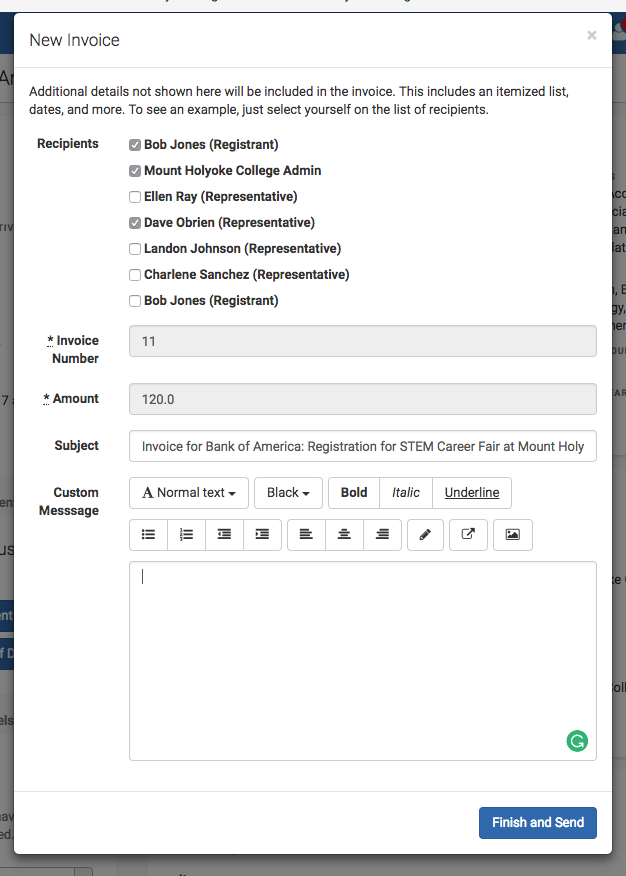 Important Note: If you would like to remove the amount due from the registration you will need to discount the registration:
Click New One-off Discount
Discount the registration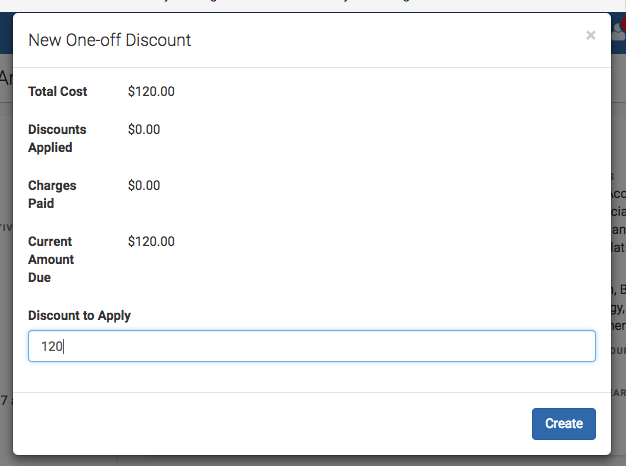 FAQs
Can I refund a registration that has not yet paid?
No, you will see the following message if you try to refund a registration with no payments.
How do I resend receipts on a registration?
View the registration list page, click the options section and select Resend Receipts