If you need to edit a career fair registration for an employer, you can follow the instructions below.
Note: Employers have limited ability to edit their fair registrations after approval, and no editing ability after the fair registration close date, so the host school may need to assist with changes.
1. Click Fairs on the left navigation bar, then click on the fair the employer is registered for.
2. Click the button View Employers on the career fairs overview page.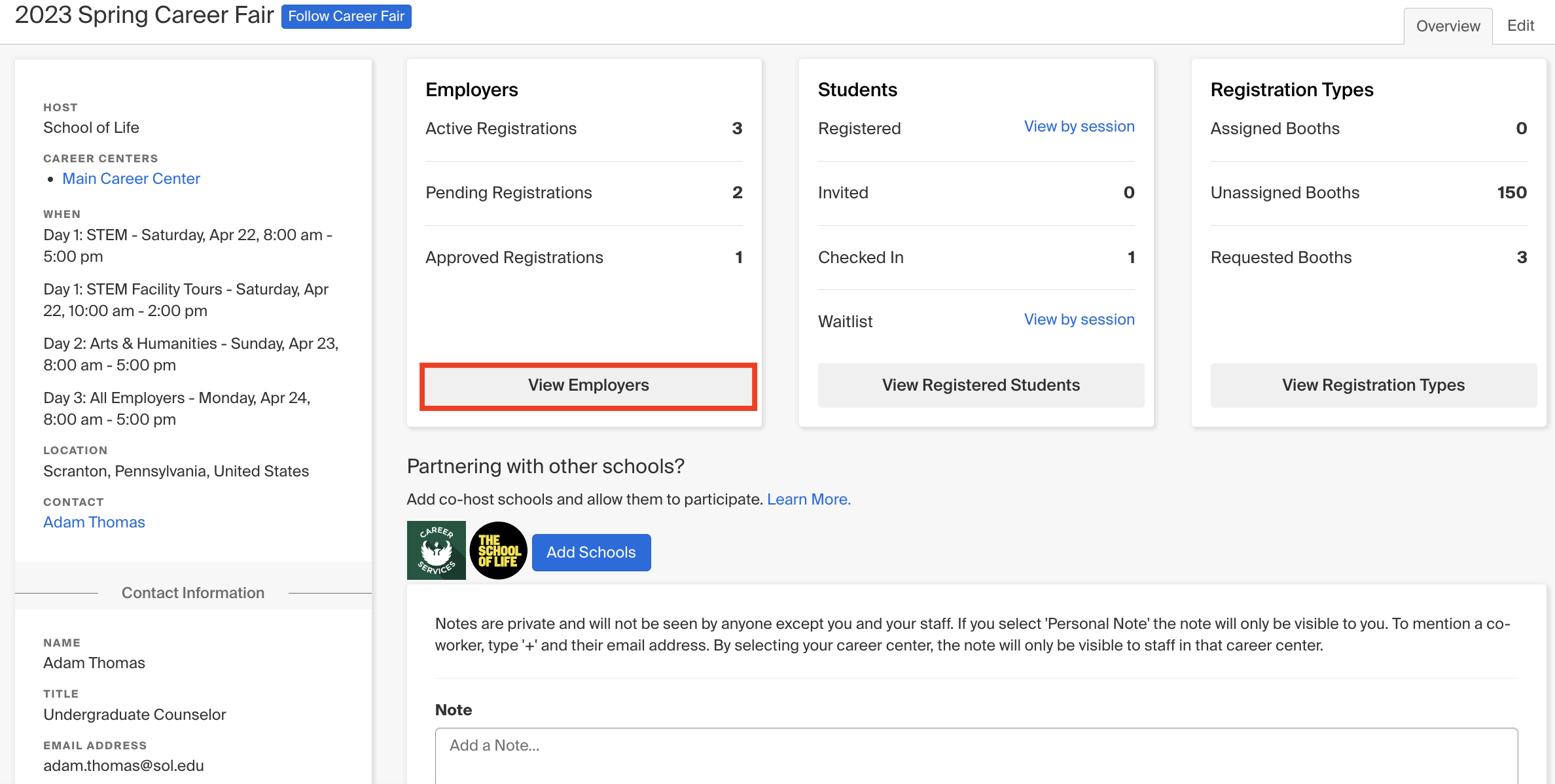 3. Click on the employer registration you are interested in changing from the list that appears, then click Edit in the upper-right corner of the page.
4. Make all the necessary changes, then click the button Update Registration in the lower-right of the page when you have finished.
Note: once you have updated the registration details, make sure you generate and send a new invoice to the employer with the updated amount due (if necessary).