If you are interested in sending a survey to employers, you will first need to make sure that the survey is visible to all employers.
To ensure employers can access the survey, click the checkbox Available to employers. Once the survey is published, employers will be able to complete the survey.
Tip: add a completion label to track engagement!
For steps to create a new survey, refer to Creating and Testing Surveys.

1. To send the survey to employers, click Employers or Contacts from the left navigation bar.
2. Use the page filters to narrow down displayed results, then select the employers or contacts you are interested in surveying by putting a check to the left of the company or contact name.
If you're using Employers page, click the bulk action Email Employer Contacts.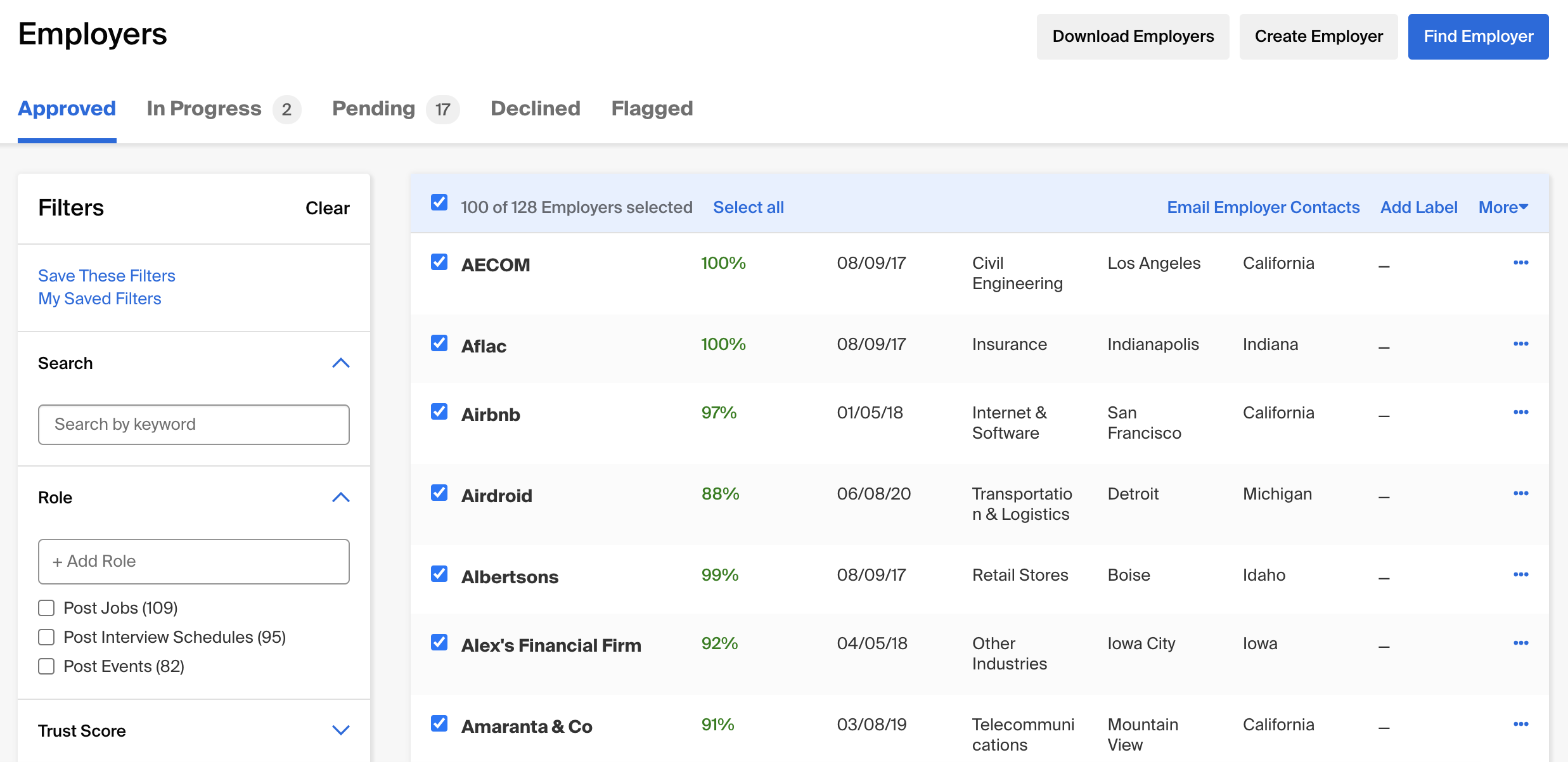 If you're using the Contacts page, click the bulk action Send Email to Contacts.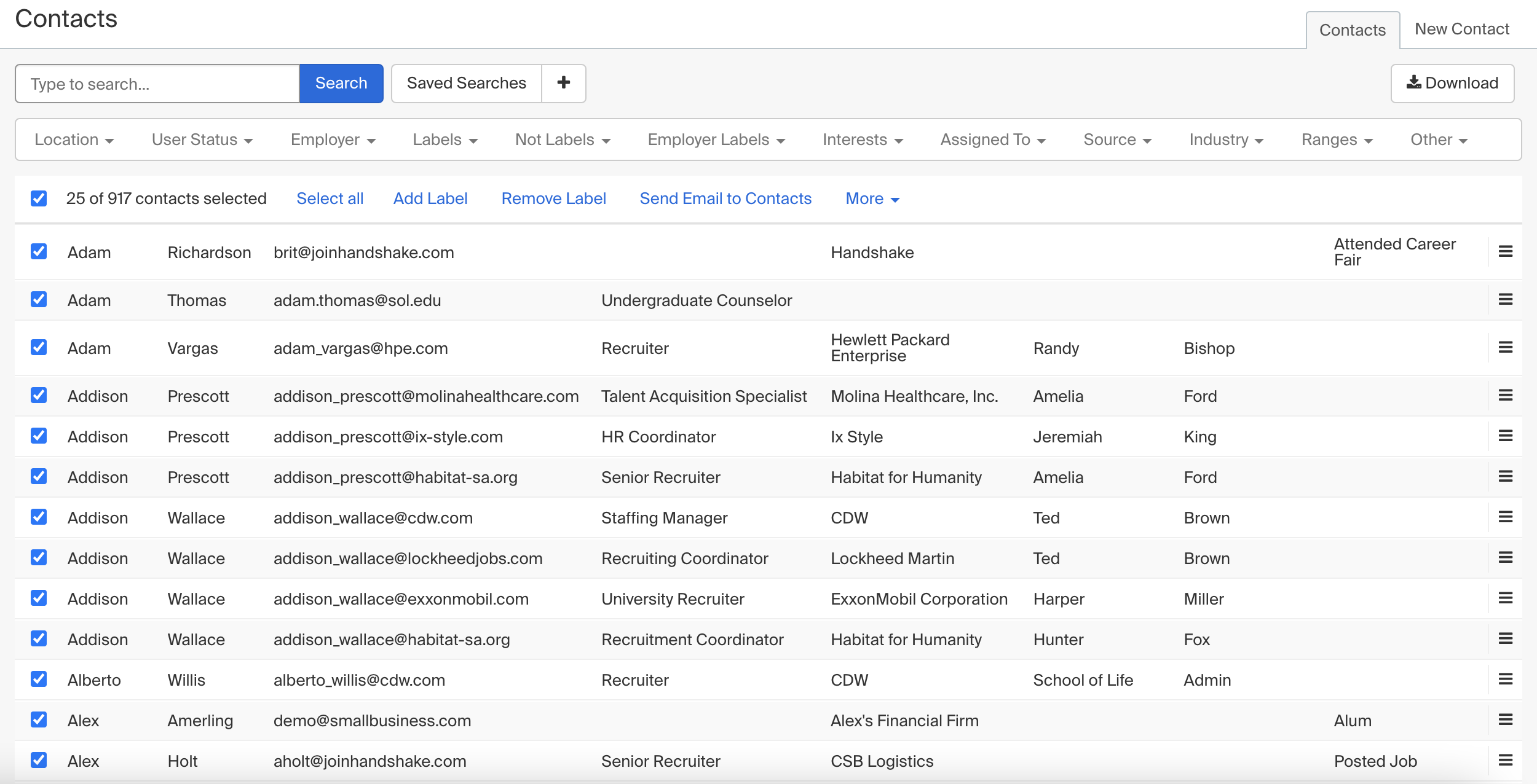 3. In the confirmation popup, double-check the number of contacts for accuracy, and click Confirm.
4. This will generate a new email, with the recipients pre-selected. Follow the steps in Creating and Sending Targeted Emails to finalize and send the email.
Note: copy the survey URL from your browser window to include the survey as a "call to action" Button in your email!