If a student is archived or deactivated by your institution in Handshake, they can submit a Reactivation Request. This request will appear as a notification, and will need to be approved or declined by a career services user.
To reactivate or decline a students reactivation request via notification, follow the steps below.
1. Click the person icon, located in the upper-right corner of the screen.

2. Use the filters on the left side of the page to locate the students request.
3. Click on the three hashmarks to the right of the students name, then click View Request from the dropdown.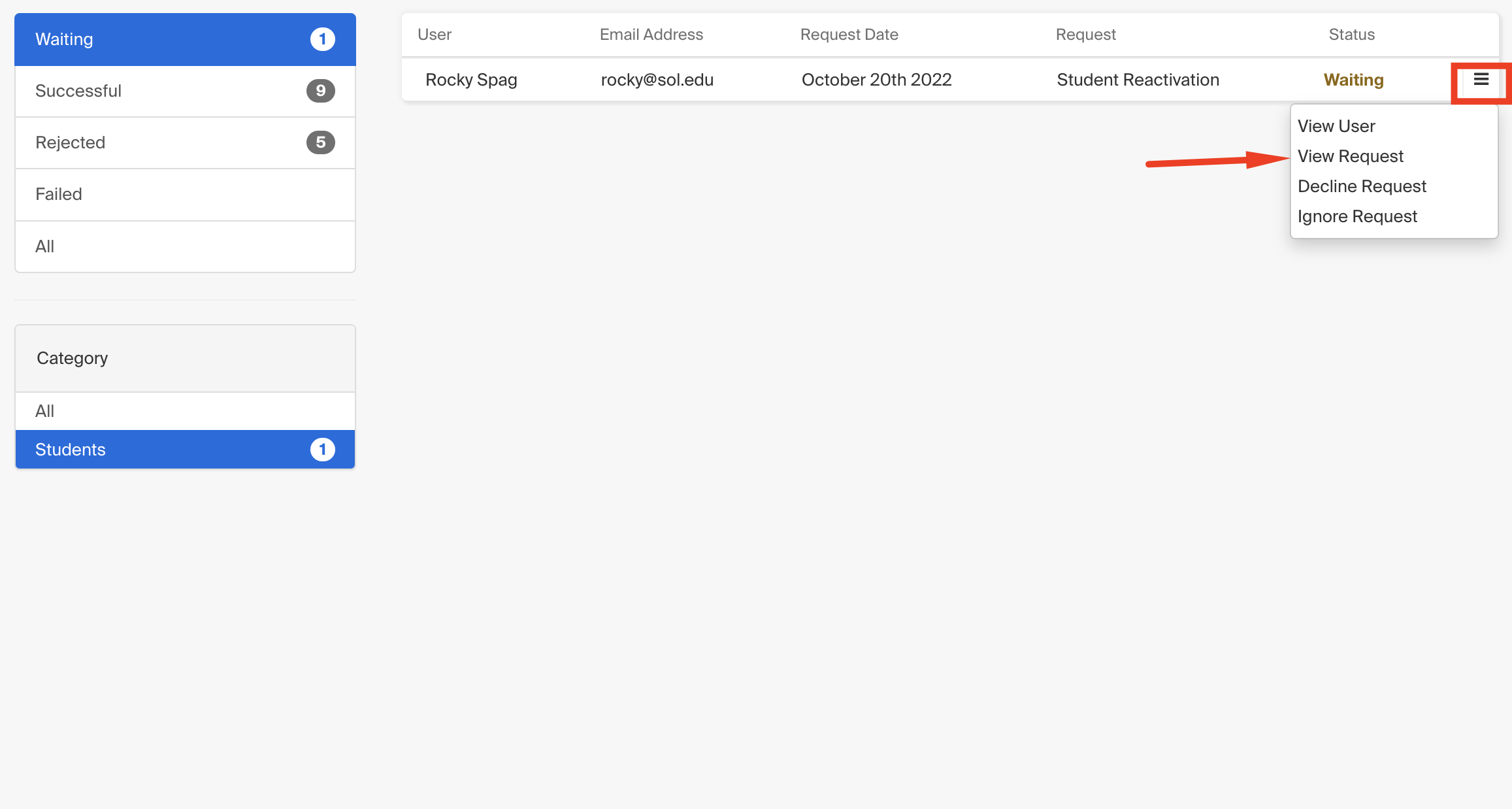 4. To process the request, from the pop-up click either the:
green Approve button to connect the student to your institution
red Reject button to deny the request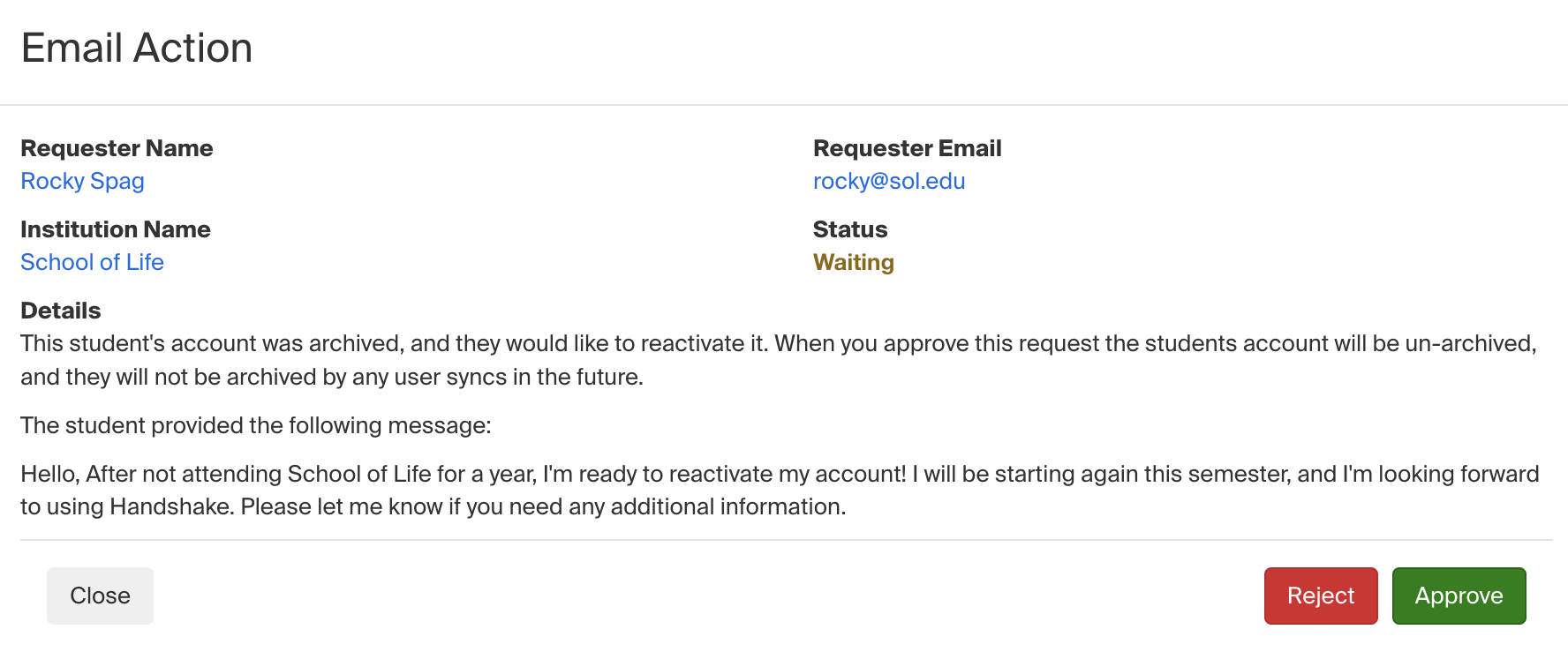 Note: you can manually reactivate a student account at any time in Handshake! Go to their profile and click the Account tab - then remove the check next to Archive This Profile. Ensure the account status is active, then click the green button Update User in the lower right corner of the page to reactivate.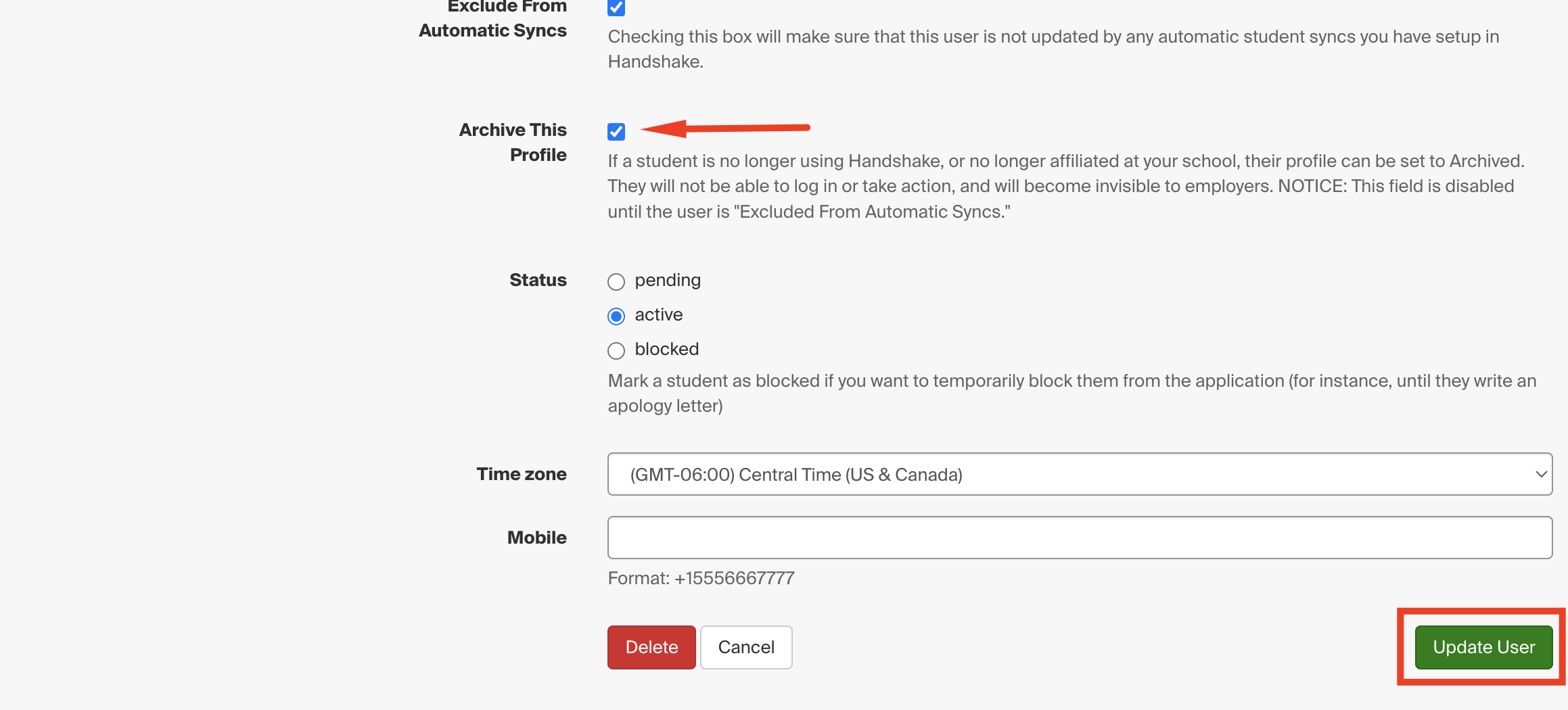 Once the student is reactivated, you'll need to decide whether the student should be included in student syncs via the Importer or not.