Handshake is committed to ensuring that logging into our platform is a seamless experience, especially for first-time student/alumni users. 
There has been confusion in the past for students when attempting to log in, especially if they are unaware that their school has created an account for them already. This leads to the creation of duplicate profiles, which then need to be handled by the school or Handshake support. 
Now, when a student goes to schooldomain.joinhandshake.com, they will be more clearly prompted to first sign in through their school's single sign-on.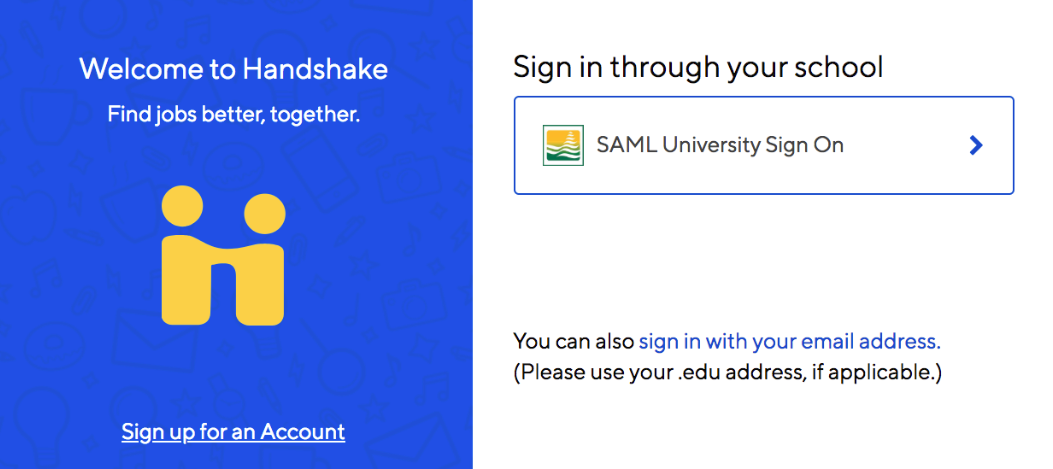 Additionally, now when a student goes to app.joinhandshake.com/login, they will be prompted to select their school from the login page. This update should also eliminate confusion when students and alumni are logging in, especially for the first time.