Virtual session attendees are able to report technical issues and fraudulent, spam, or other inappropriate activity directly from Handshake, on web or the Handshake app. 
Our reporting method is fast and easy, and provides key information to help expedite resolution. We monitor issues across multiple institutions or users as needed.
Reporting a technical issue
In any session you'll be able to report what kind of technical issue arose and add more detail if needed: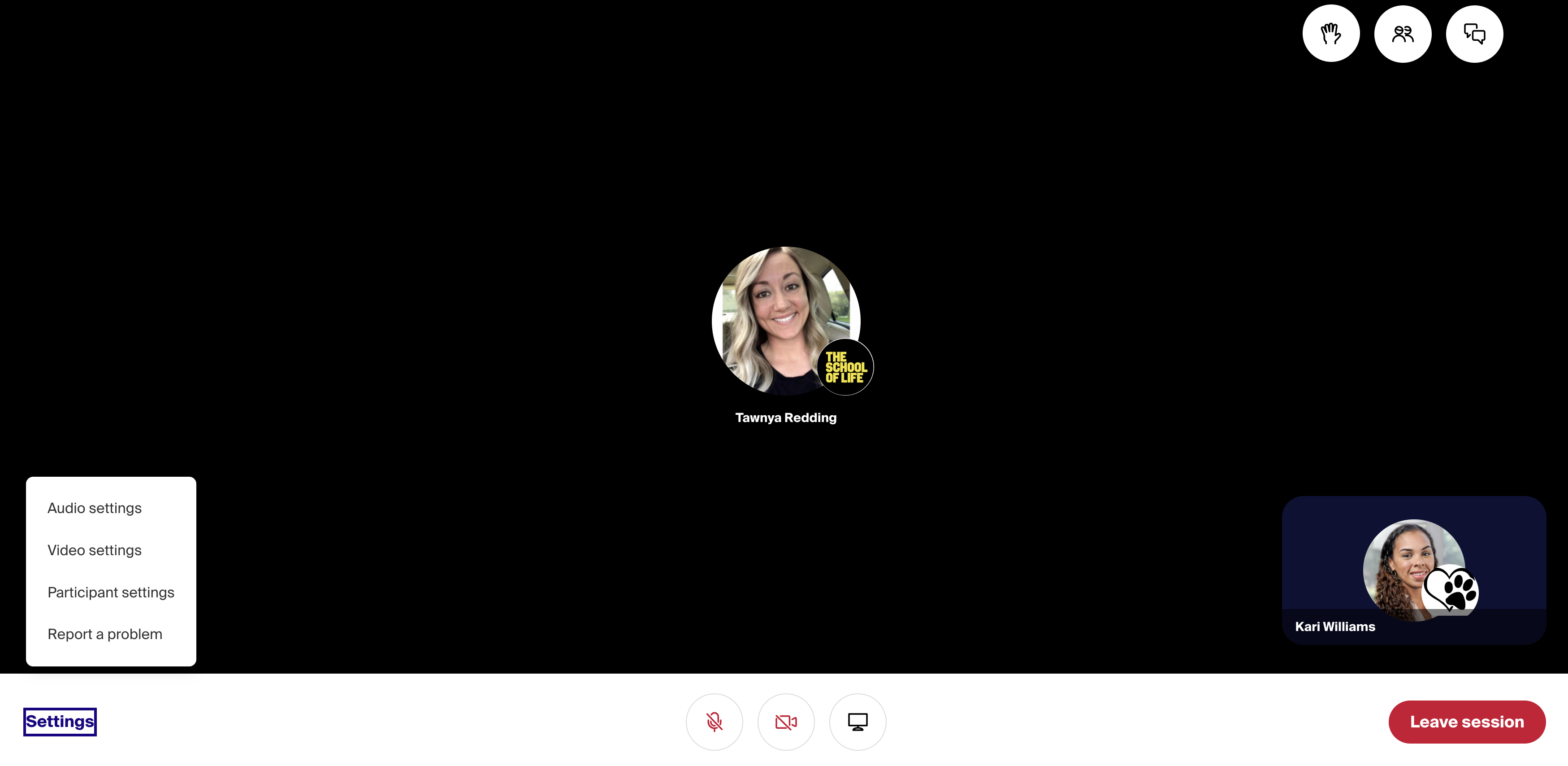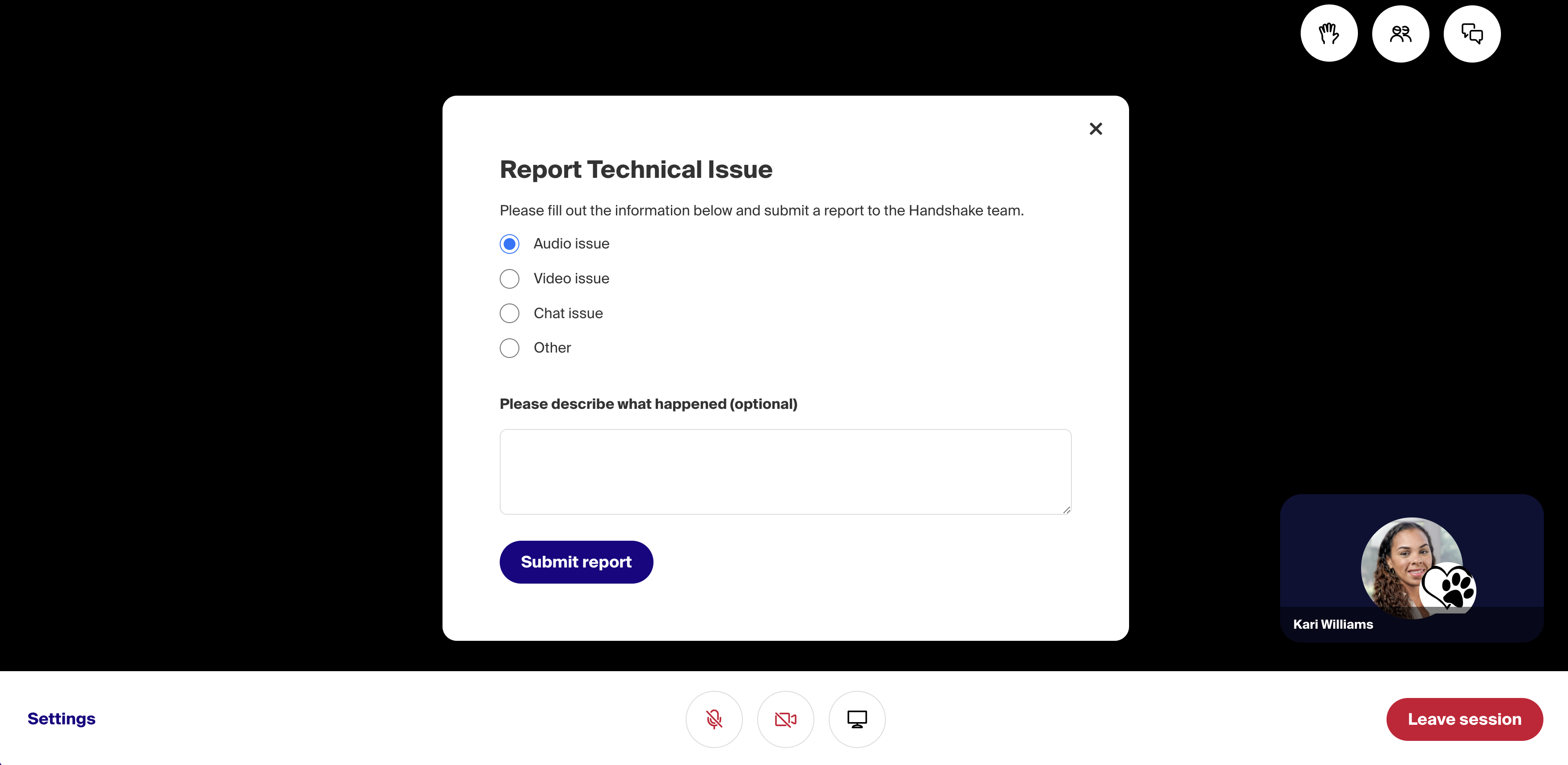 Once reported, it will be immediately directed to our team for review and follow-up. We'll also use these reports to make continuous improvements to the product. 
If there are widespread technical issues, we will display a message in the product and post to our status page.
Reporting a Trust & Safety issue
Participants can report any user or message (including the host) for fraudulent, spam, or other inappropriate activity, and can be reported either on web or mobile. 
When a user is reported, the session host will receive a notification, and hosts can decide whether to remove the participant from the meeting.
Hosts and participants will have additional controls to ensure a safe experience: 
Hosts and attendees will all need to have Handshake accounts and be on the participants (registration/attendee list) to access your fair. So if someone doesn't have either of those they can't access your fair or sessions

Participants can turn video on/off and leave sessions at any time, and hosts can also turn video on/off and end sessions at any time. Once the host has ended the meeting and the scheduled start time has passed, the meeting cannot be re-started.

Participants or hosts can't edit participant names in sessions.

Hosts can mute or remove participants from a session and once removed they can't rejoin

Group and 1:1 sessions will be encrypted via

DTLS/SRTP

protocol.
Report User from desktop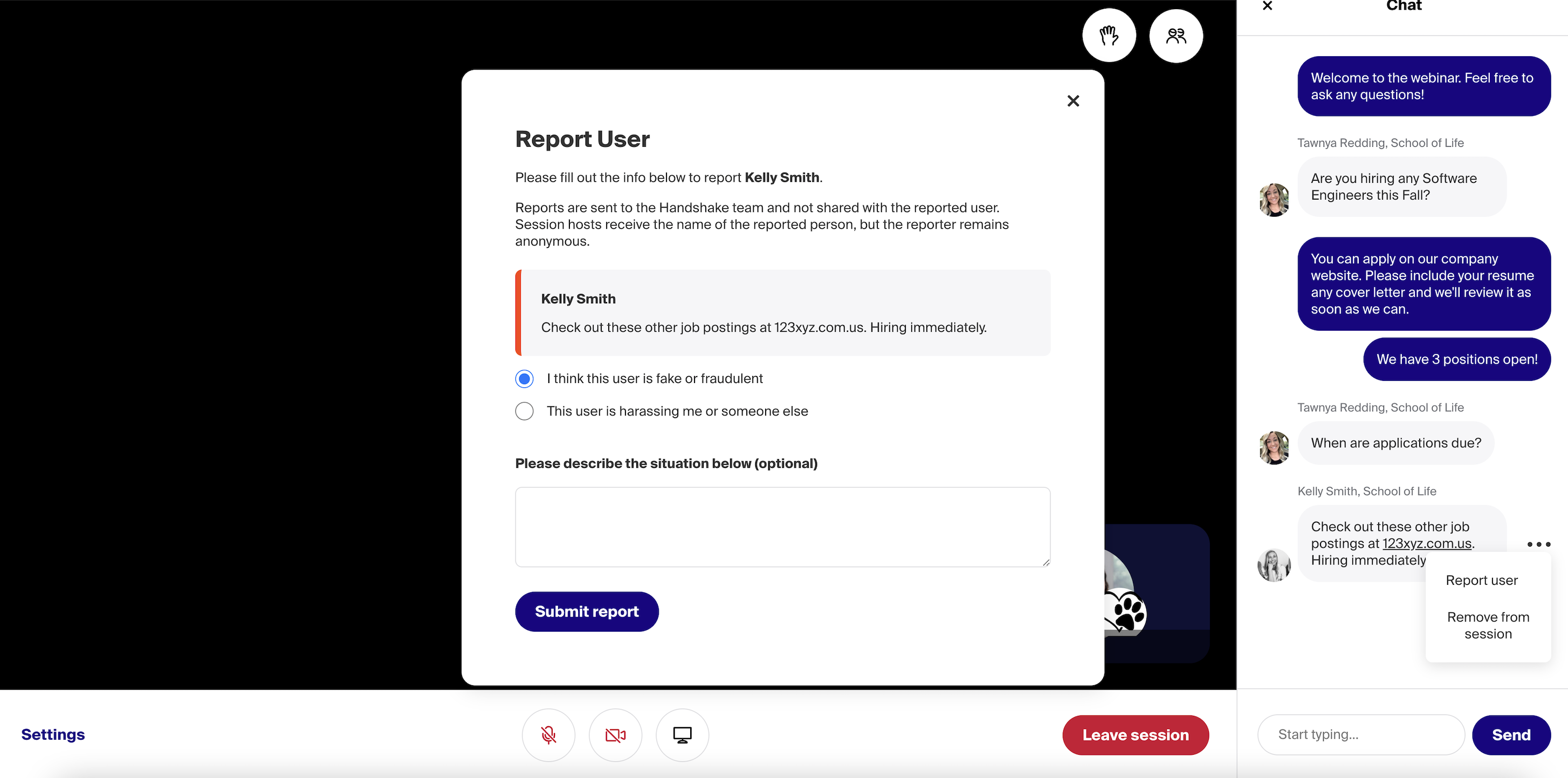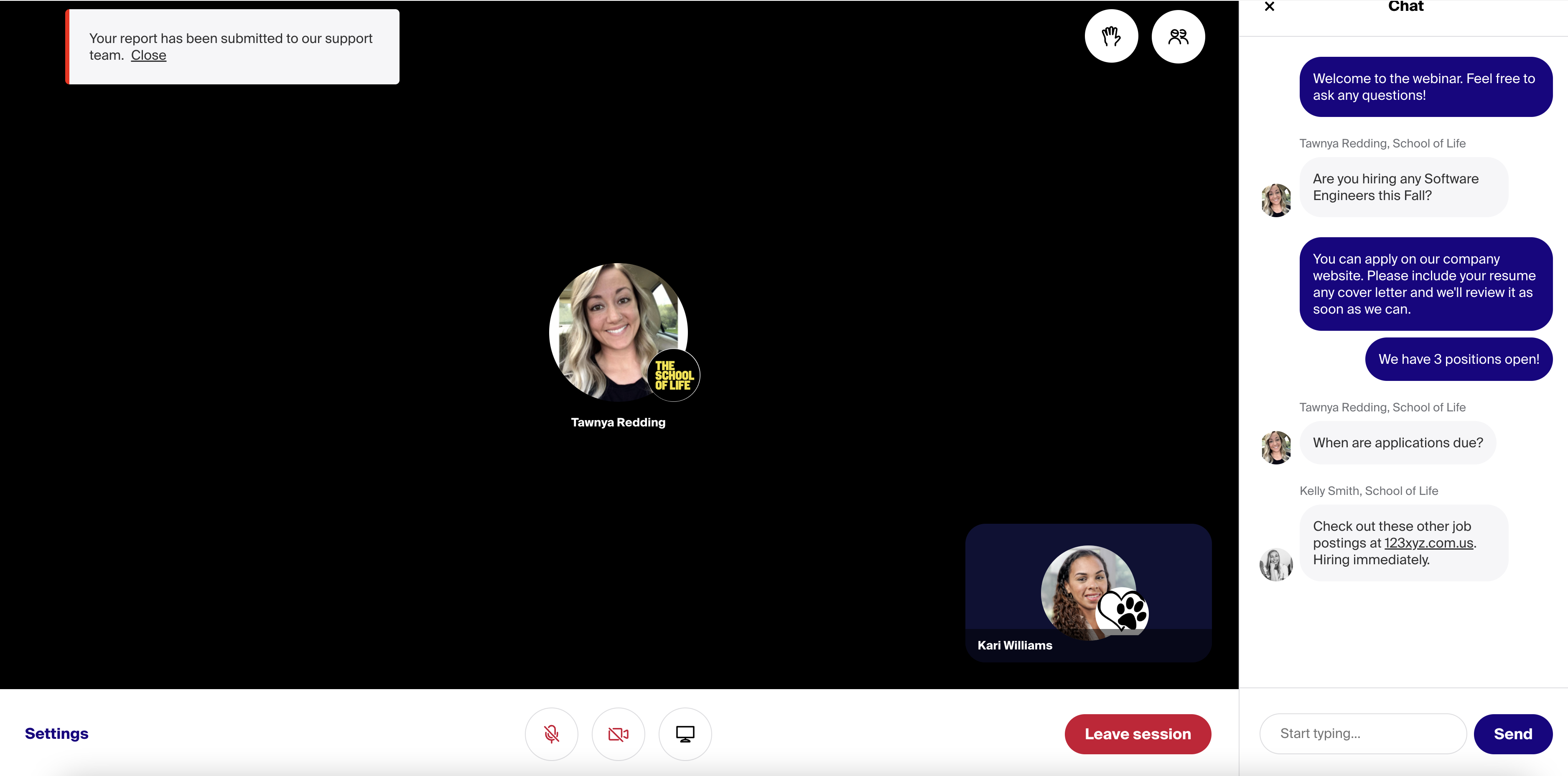 Report User from mobile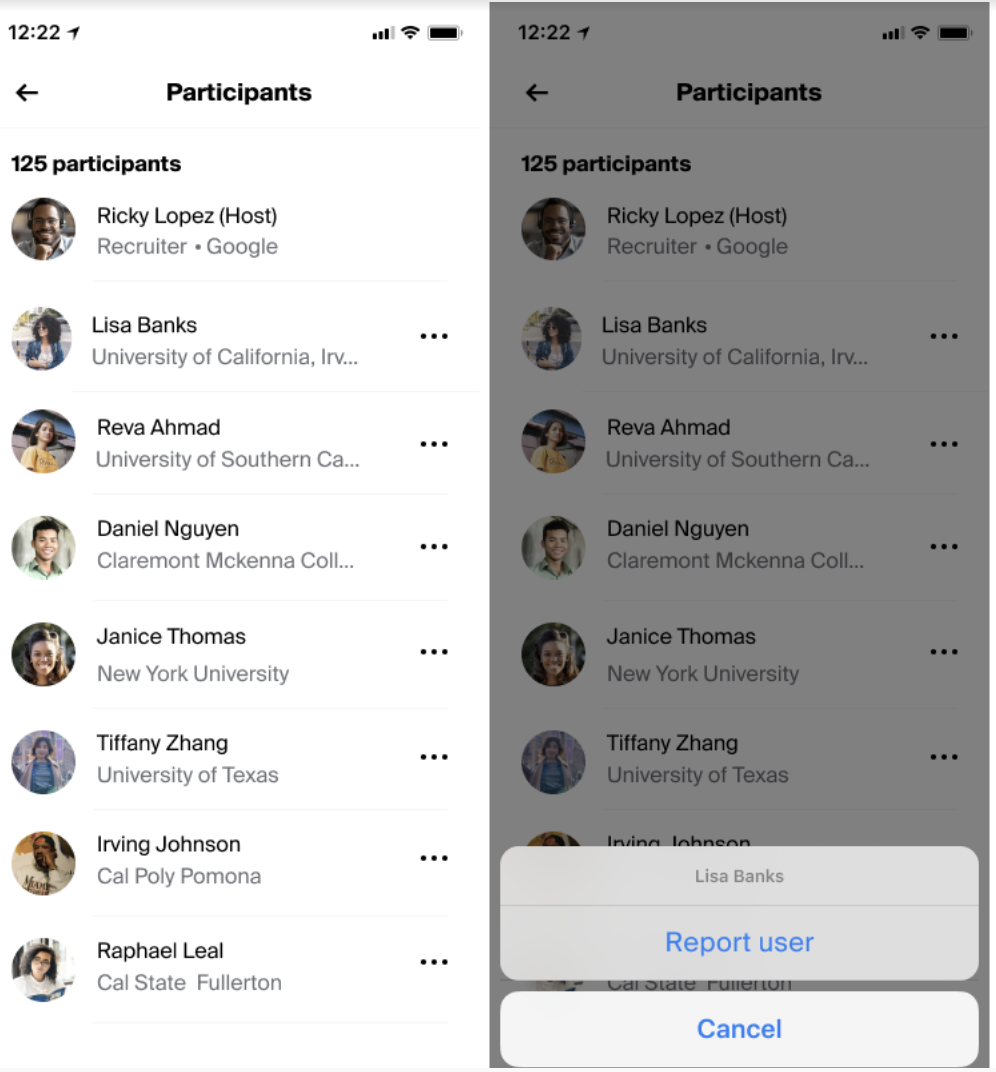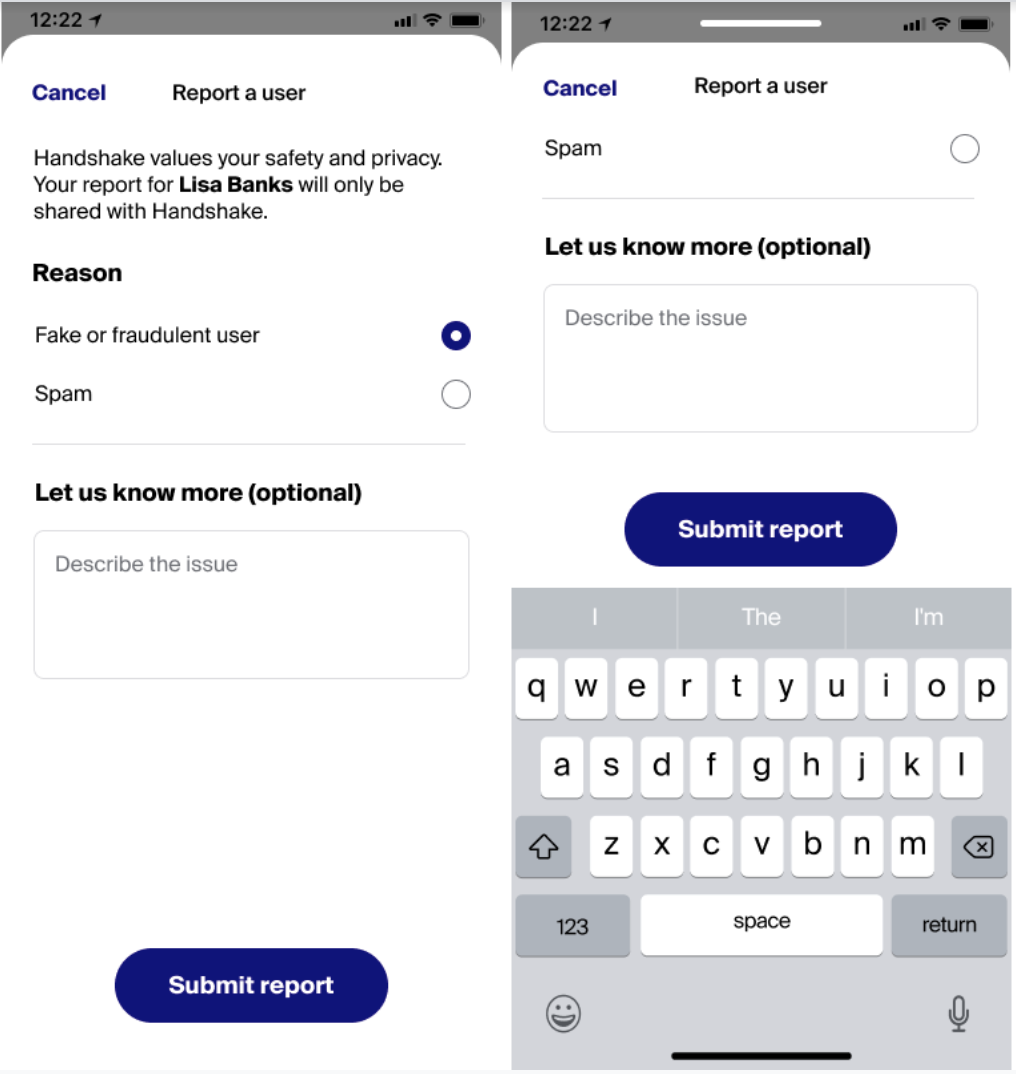 FAQs
What are examples of fraud, spam, and harassment? 
The term "fraudulent employer" can take on many different meanings.

Sometimes, it means that the company was made-up and has no legitimacy.

Other times, the company is real and the Handshake user is pretending to be affiliated with a legitimate organisation. (We did recently launch a new sign-in alert if an employer account was logged into from a new device or location). If these employers are able to get access to your institution, they can post jobs, message students, and potentially scam the very people you are trying to help and protect.

Fraud can include a fake or impersonating employer posting scammy jobs or messages to collect more sensitive information or money.

Spam can include irrelevant or incessant content, and harassment can include inappropriate content shared or activity that abuses, offends, or harms others.

 
We also have the following resources on trust and safety: