You can enter a First Destination Survey response for a student with the following steps:
1. Click on First Destination from the left navigation bar.
2. Click on the relevant First Destination Survey.
3. Search for the Student you would like to submit a response for, using the Recipient List filters on the left of the page, and click on the student's name.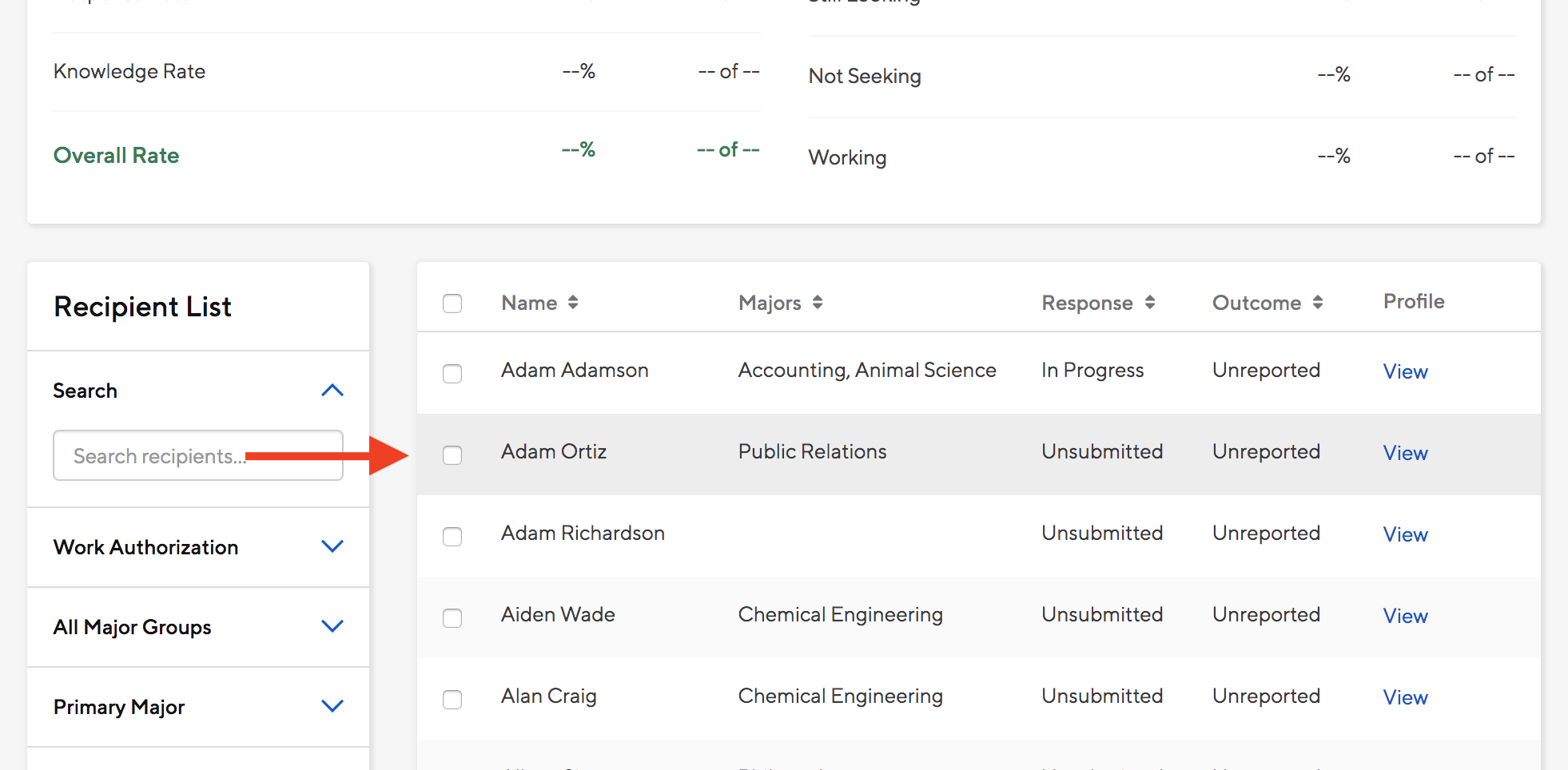 4. Click Submit a New Response

5. Enter the following information into the form, then click Save at the bottom of the form:
Primary Program of Study
Secondary Programs of Study
Grad Month and Grad Year
Degree Type
Students preferred email (.edu or

non-.edu)

Note: if you're submitting a Knowledge Answer, this field is not required.

If you don't know this student's personal email address, leave the field blank—we'll auto-populate their school email address as a placeholder.

Activity after graduation

Working

Volunteering

Continuing Education

Military

Still Looking

Not Seeking

Note: When choosing Working, Volunteering, or Continuing Education, select the title of the employer, organization, or institution from the dropdown menu that appears.

Knowledge Source
Response Answer or Knowledge Answer
Status
Note: if your school has attached required custom questions, and you're submitting a Knowledge Answer, these questions are not required in order to save the response.