This article includes common reports based on the Students template, organized by Handshake! You can click these links and they will show you the results for your school.
Please note: you will need both Analytics: Access and Manage in order to access these reports. If you do not have these roles, please reach out to your Career Services internal point of contact to request access.
Reminder: Analytics data will uploads each night and is available for reporting the following day.
Saved reports
After clicking the below links, to further customize the report for your school, click Duplicate Report in the upper-right corner of the screen. After duplicating, add any additional desired filters to better scope results. Remember to save your newly created custom report when you're finished, if you'd like to use it later!
Career Interests - Graduate Program Goals
Career Interests - Job Function
Career Interests - Location Heatmap
Career Interests - Personal Goals
Career Interests - Top Industries
Students - Importer Standard Required Fields
Reports using legacy reporting links
The below reports were built using our legacy reporting system, so they are not saved in Handshake. If you'd like to save the report, click Save Report in the upper-right corner, then fill out the Report Name (title the same as we did in this article if you like!), Description (optional), and Sharing settings.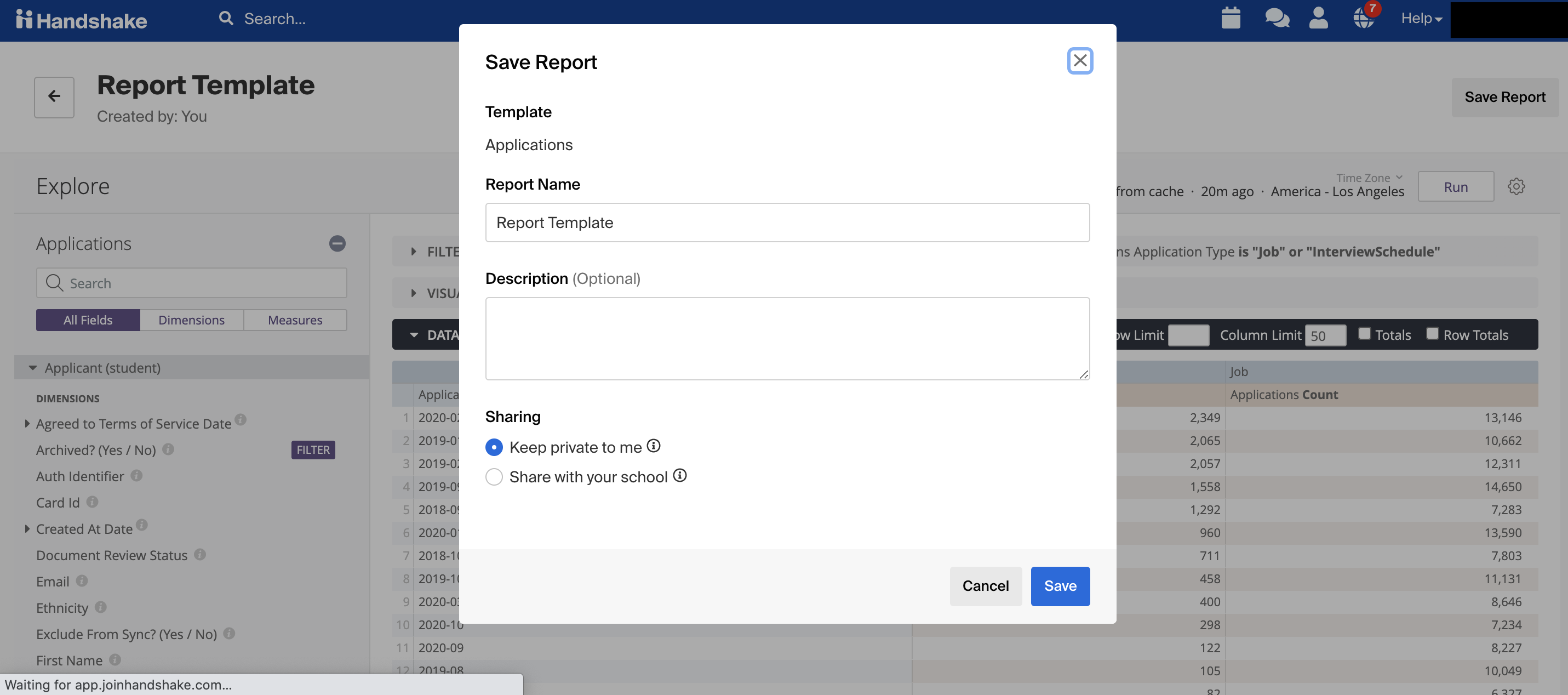 Total and unique logins after 2016-08-01
Total and unique logins including the date - Tip: change the month in this report to week or date to see trends in logins! Below is an example of the report visualization: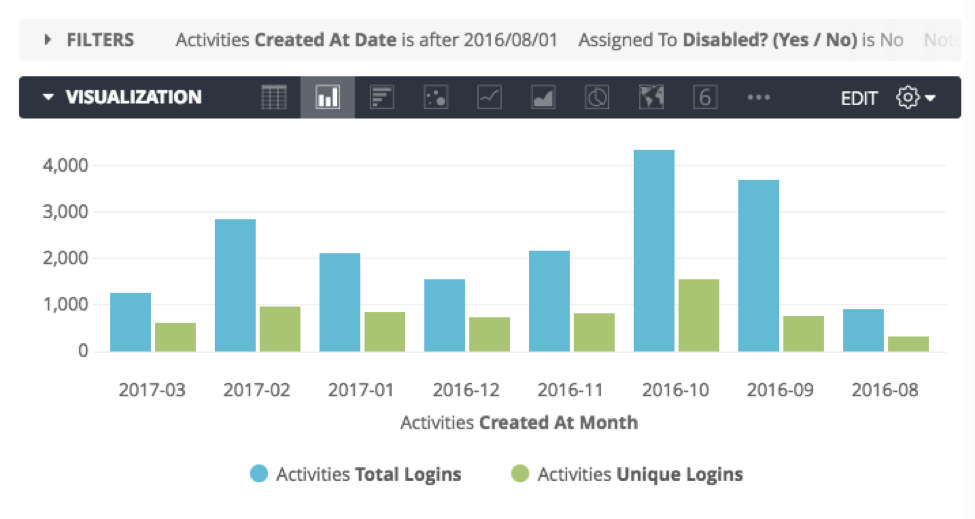 Total number of students by school year
Total logins by time and pivoted by school year - Below is an example of the report visualization: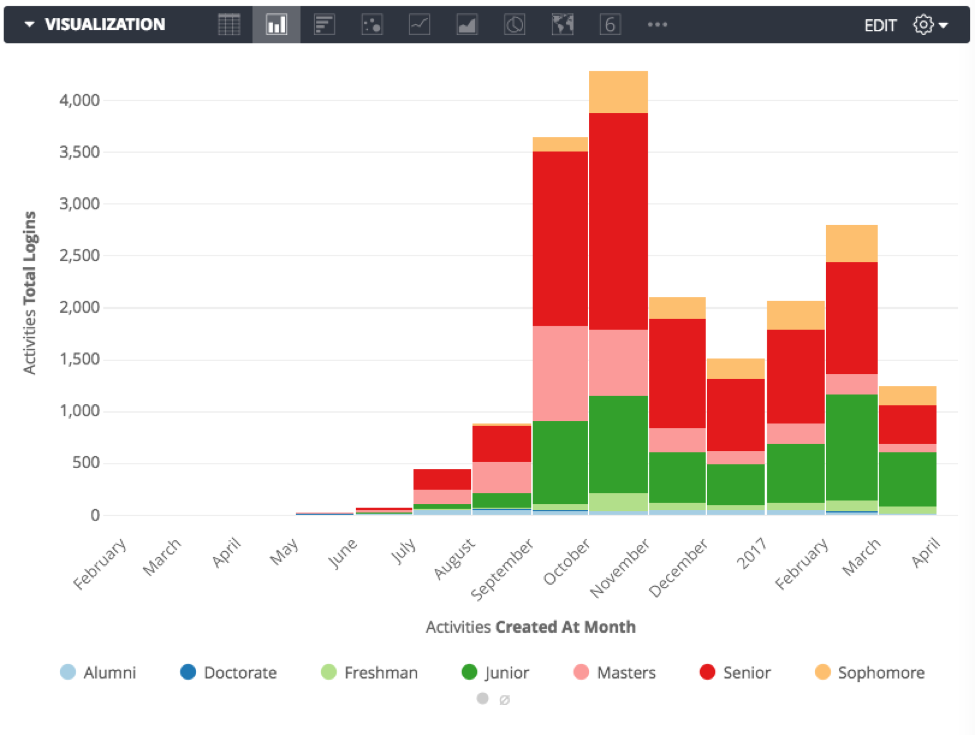 Unique logins by major- Tip: Check out the majors that don't have many students logging in and partner with those departments to inform students about the benefits of Handshake.
Students missing a graduation date:
Count of students missing a graduation date broken down by school year
Education end date and school year name: This will give you an idea of what education end date students have on their profile and if it matches their school year.
Self reported graduation date and education end date: This will give you an idea of how many students self reported a graduation date that is different than the one listed on their education.
Total number of uploaded documents by type
Total count of students with private and public resumes - Tip: Include student email on the private resume count and reach out to those students to share the benefits of having a public resume.
Count of students with a work experience on their profile: This will help you understand which students have added at least one work experience to their profile.
List of students who were no-shows at events: This report shows students who registered for an event but did not check into the event. This report simplifies the results, only showing the total count of no-shows per student.
Tip: add Event Type Name as a filter, and set the filter to Virtual Session or Handshake Virtual Session to isolate virtual events only –– also of note, student checkins are not presently tracked on Core employer hosted events!