Easily view your subscription details, including billing information and renewal dates, in Handshake and manage your plan through Stripe. 
Only the Owner and the Handshake user who purchased the subscription, can select a job to upgrade and manage the subscription. All other users will only be able to view the subscription page and use the premium benefits.
Topics: 
Access plan information 
To view your plan, click your name in the top-right corner of any page in Handshake, then select Subscription. 
Plan details are viewable by all, but they cannot be edited by anyone other than the Owner/Admin and original plan purchaser.
The subscription management page includes the following information: 
Subscription


Subscription details include the number of jobs upgraded, upcoming charges and the current card on file for payment.

To access past invoices, update your billing card, and/or cancel your subscription, click the Manage subscription button to access the Stripe billing portal.

Upgraded jobs

Upgraded jobs will list the specific jobs upgraded and allow you to manage how many and which jobs receive benefits.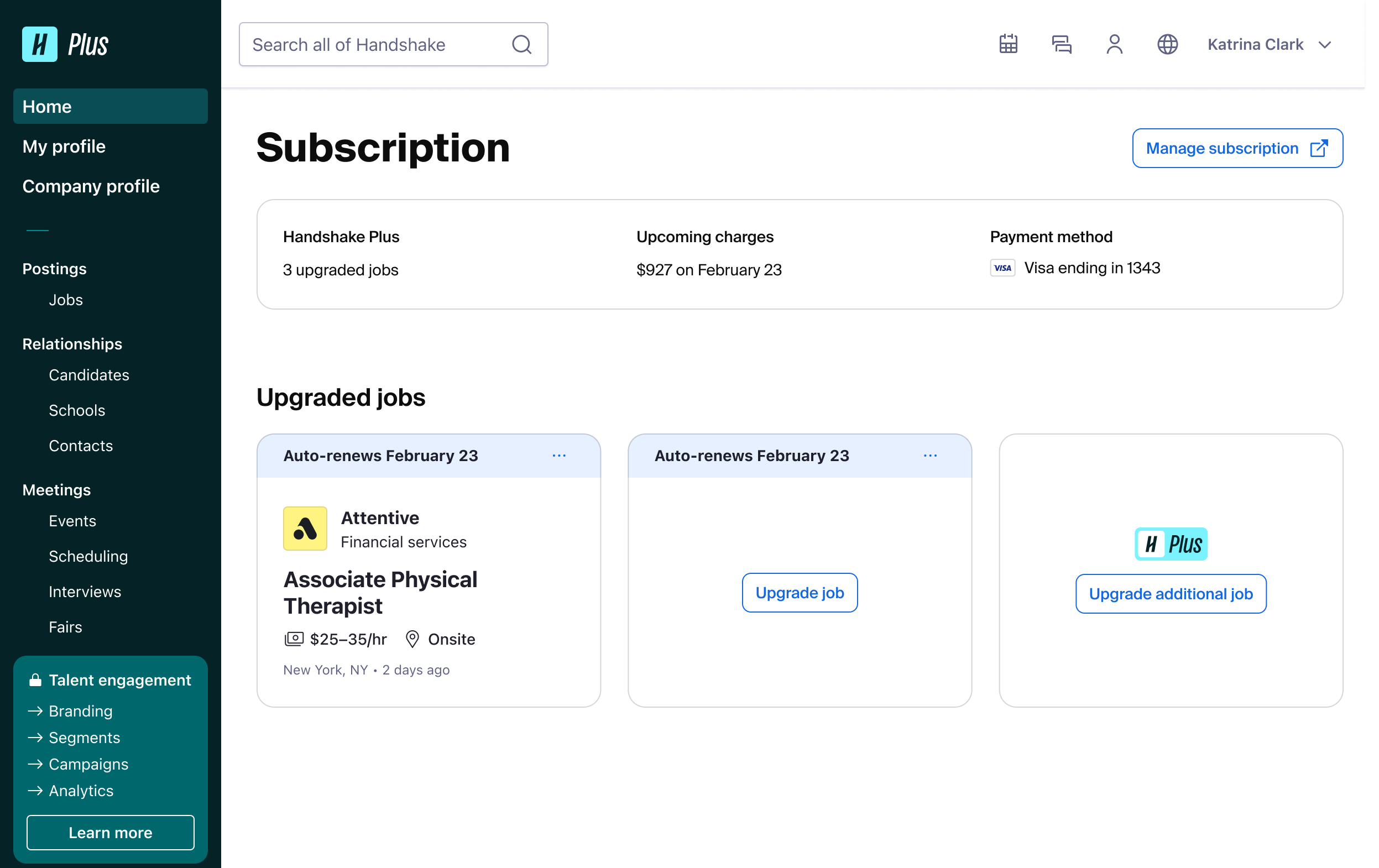 Manage upgraded jobs 
View job
To view an upgraded job, click the job title in the card. Alternatively, click the ellipsis icon in the top-right corner of the job card, then select View job.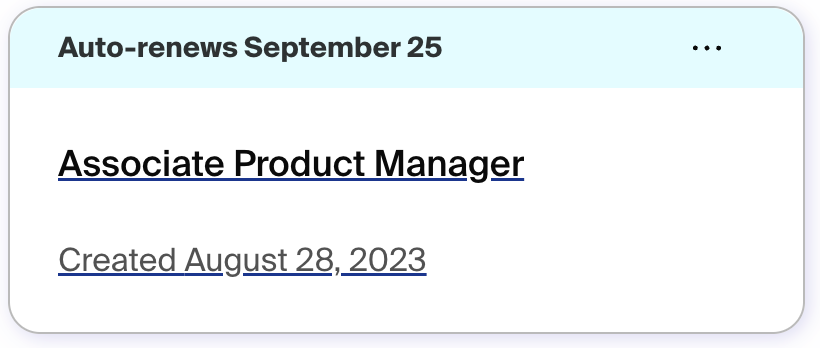 Learn more about Navigating the Posting Page.
Upgrade additional jobs
You can have up to three jobs concurrently upgraded on Plus.
To upgrade additional jobs, click the button Upgrade additional job. You will be asked to confirm the incremental charge before proceeding.
Note: upgrade charges are prorated based on the original subscription date.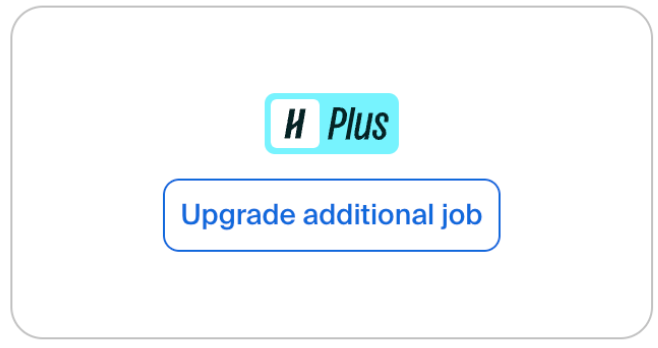 Downgrade job 
To downgrade an individual job, click the ellipses icon in the top-right corner of the job card.
If only one job is downgraded, you will need to cancel your plan entirely through Stripe's billing portal. When canceled, the option "Downgrade job" is replaced with "Manage subscription".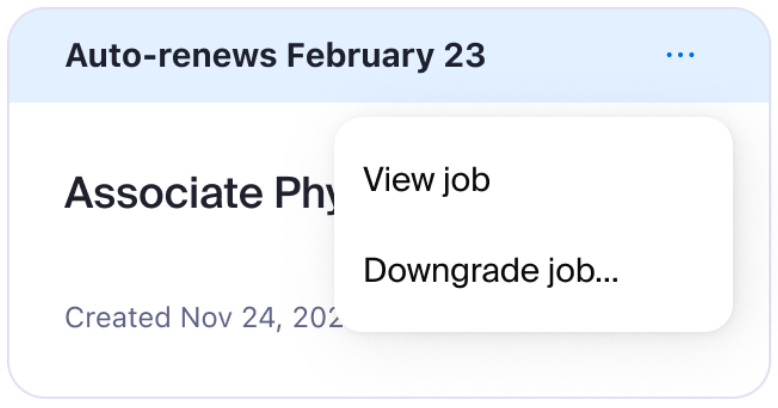 After the downgrade is applied, you will have access to your upgraded benefits until your next renewal date. This date is visible on the job card, and it appears in a blue banner above the job title on the card.