2 Minute Training: How to Edit/Delete a Document 
Need to edit, or delete documents you've uploaded?  Follow the steps below and you'll be good to go.  
Click

Profile on the left hand navigation bar.

Click

on the Documents tab in the upper right corner to get to the documents overview page.. (Note: To learn more about how to upload a new document, read How do I add (upload) a new document?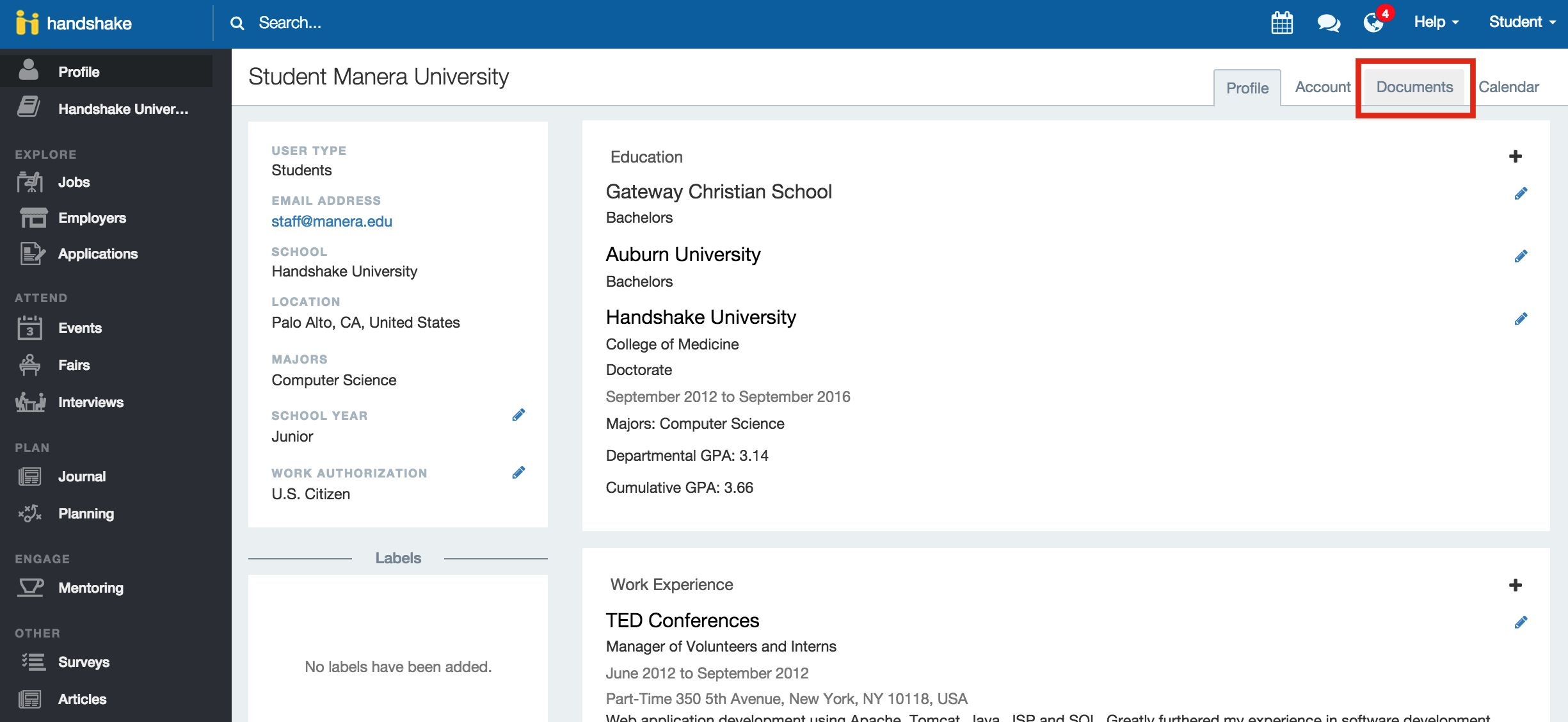 Find the document you want to edit or delete and

click on it.  You'll be directed to the Review Document page for that specific document.  Click on Edit in the upper right corner.
​



On the Editing page, you have the option to edit information about your document, replace the document, or delete the document.  

Notes

To edit/replace a document: Documents stored in Hanshake are in .PDF format, so you cannot make a change to the document directly within Handshake. You'll need to first make the change in original document (on your computer), save it as a .PDF, and upload it as a replacement.
For deleting your document: Once you click Delete, the document will be deleted immediately.  You will not be prompted to confirm the deletion nor can you reverse the action once it's done.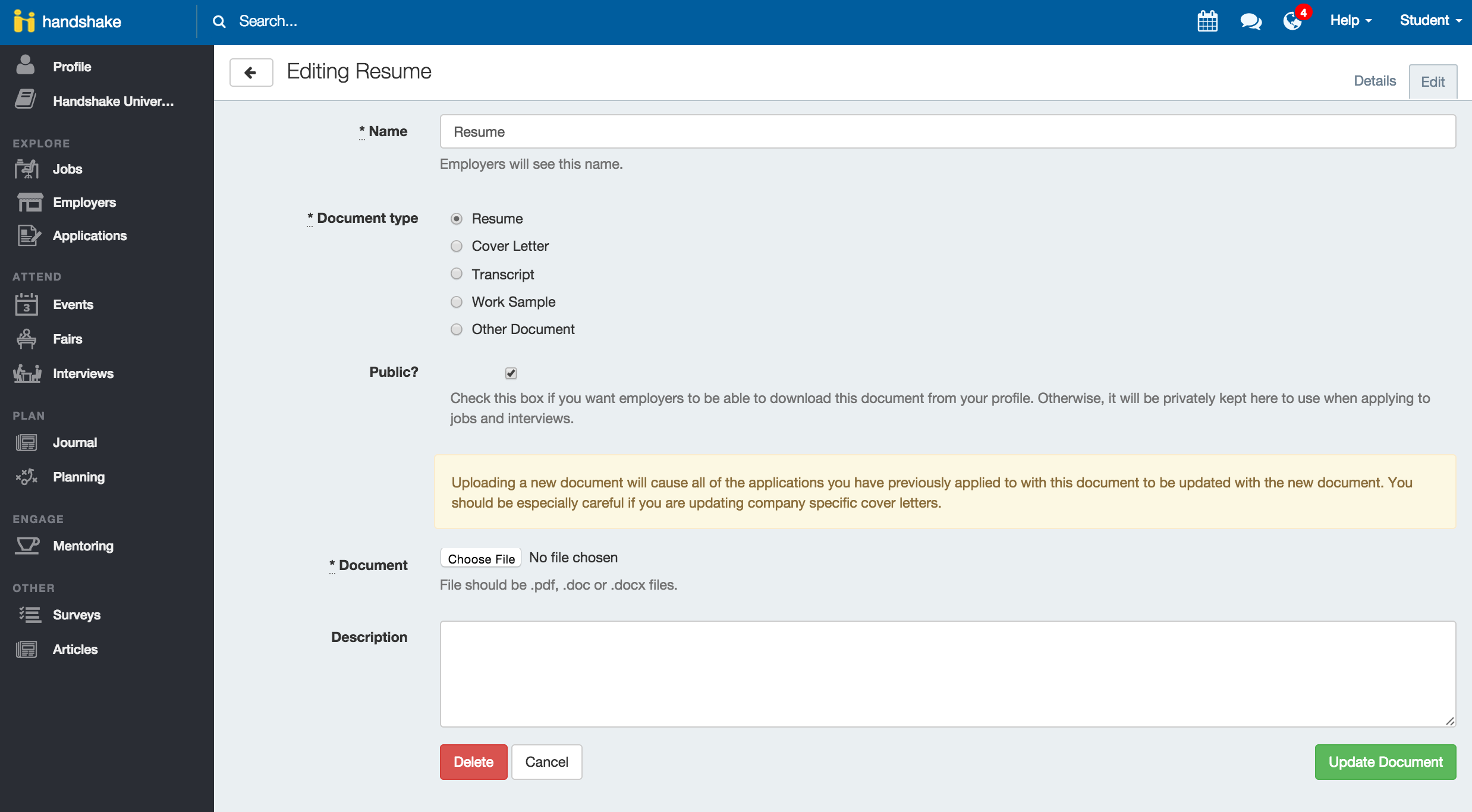 Handshake does not store old versions of your documents, so if you edit or delete a document you think you might want to reference in the future, please keep a copy of that document in your own files.