Video: How to Upload a Document
Need to upload documents for job applications? Follow the steps below and you'll be good to go. Most positions in Handshake require you to include documents as part of the application.
Note: document uploads have a max of 20 MB.
To upload a new document, follow the steps below.
1. Click on your account icon in the upper-right corner of Handshake, then click on Documents.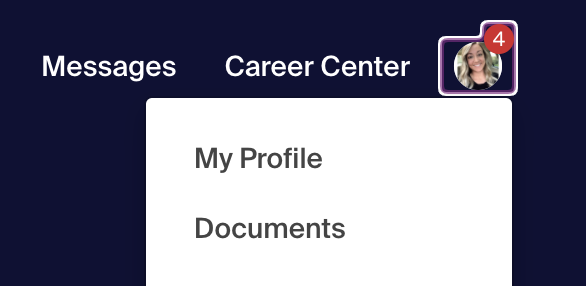 2. Click on Add New Document, in the upper-right corner of the page.

3. Drag or choose a document from your computer. You can name it, select the document type, and then click Add Document.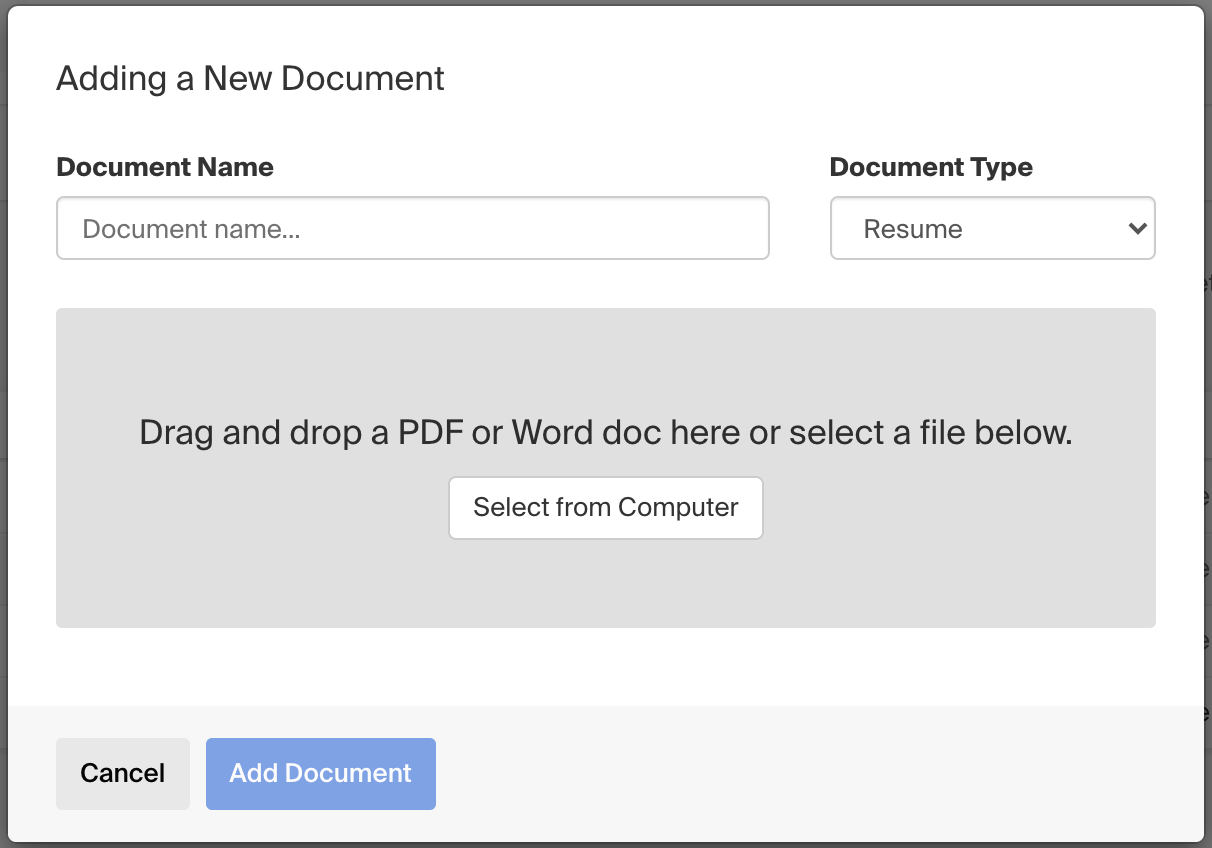 Pro tip: pay special attention to the document type. If you upload a transcript but set the document type as resume, you won't see it in your list of transcript documents when applying to jobs. Make sure the document type accurately represents the document.
Uploaded documents can be resumes, cover letters, transcripts, or work samples.
Files should be in .PDF, .DOC, or .DOCX format.

Note: The preferred format is .PDF. Handshake will automatically attempt to convert any .DOC or .DOCX format into .PDF. You will need to review and approve the converted .PDF version of your document prior to using it apply for a job.
You'll now be able to see your document in your Documents and you will have the ability to build your profile from this document!
If your school approves all documents, you will see a banner letting you know that they need to approve this document, and giving you a method in which to reach Career Services if you have any questions.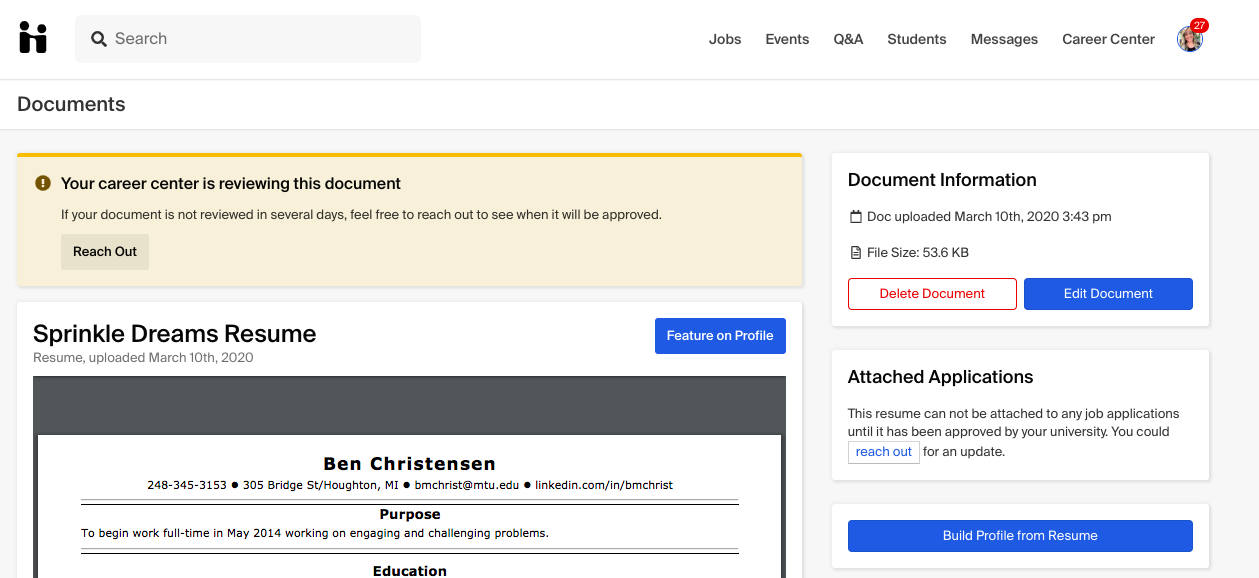 You are still able to apply to jobs while your documents are being reviewed, the employer simply won't receive the application until your school approves the documents. To learn more, please see Document Status in Handshake.
Feature on Profile
You can select the Feature on Profile option if you would like your document to be able to be found and viewed by employers on Handshake or your school's Career Services Center.
If you want to keep the document part of your private document library, or if you're uploading it for use in a particular job application, you may not want to feature this document on your profile. You can change this at any time by going to your documents, and toggling them visible or not visible.

If you'd like to edit or remove a document, refer to How to Edit or Delete a Document.
Want to build your profile from your resume to speed up that process? Check out Build Profile from Resume for more information!
Have you encountered an error that says "Forbidden"?
This is usually because of the browser being used. We recommend using Chrome or Firefox to get the best experience, but if you happen to run into any errors in Chrome or Firefox, please submit a ticket by click on Contact Support at the top of the page!