Your career center may choose to approve the documents you upload, whether or not those documents are visible on your profile. You'll be able to see which of your uploaded documents are pending approval or have been approved when you select Documents from the dropdown menu under your name.
If one of your documents is pending approval, it means that the career center has not yet approved it to be used on applications. It is also possible the Career Center has not yet reviewed the document. If your document has been pending for over a week, and you are looking to make this document available for employers to view and download, we recommend you contact your Career Center to check the document's status. You can quickly find the contact information by clicking on the pending document, then selecting Reach Out in the yellow banner at the top of the documents page.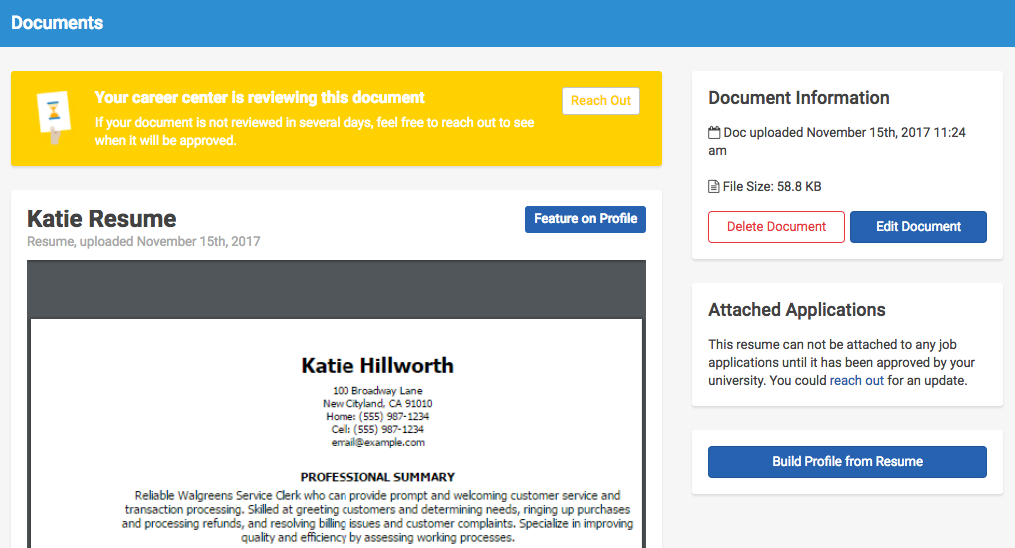 Career Services has the ability to leave comments on your documents, and you also have the ability to respond via comments.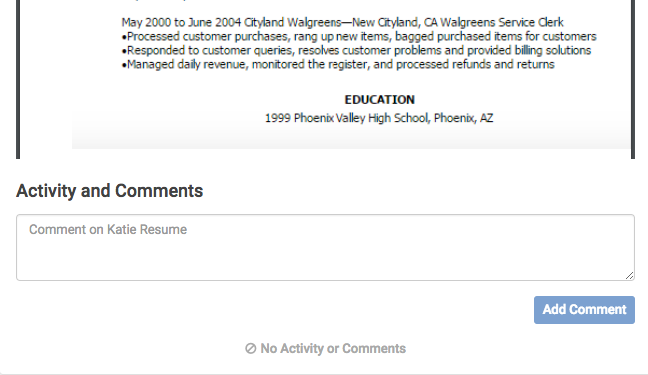 Previously, students were unable to even begin the application process for a job until all their documents were approved. Now, you are still able to apply to jobs while your documents are pending approval from your career services; the employer simply won't receive your application until your school approves your document. This updated process for pending documents allows you to begin finding and applying to jobs immediately. 
Once you find a job you'd like to apply to, select Apply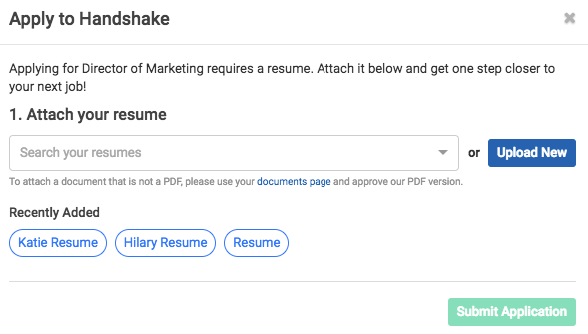 Select the document you'd like to apply with, even if it is pending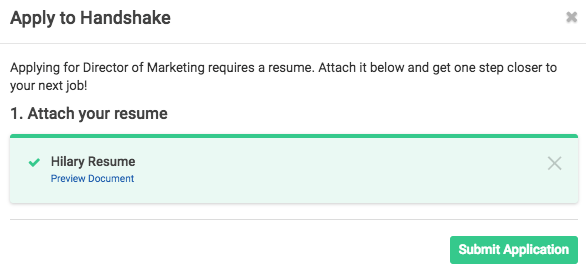 Once you submit the application, you'll be notified that your application is pending. You can check the status at any time by selecting Jobs, then Applications. 

Reminder: After a student submits an application, it isn't shown to the employer until the attached documents have been approved by career services.
Note: If the documents aren't approved before by the career center by the application close deadline, the application is withdrawn, and the student will be notified.