Emails Strategy and Tools: DePaul's Approach
Compiled by Amanda Powers Snowden, Director, Communications & Operations, DePaul University Career Center, November 2016
The DePaul University Career Center sends email campaigns in two ways: Through Handshake and an external platform. We tend to use the Handshake email function for straightforward emails with only one topic or limited design aspects; such as for job fair, event and on-campus interviewing promotions.
Sample using Handshake: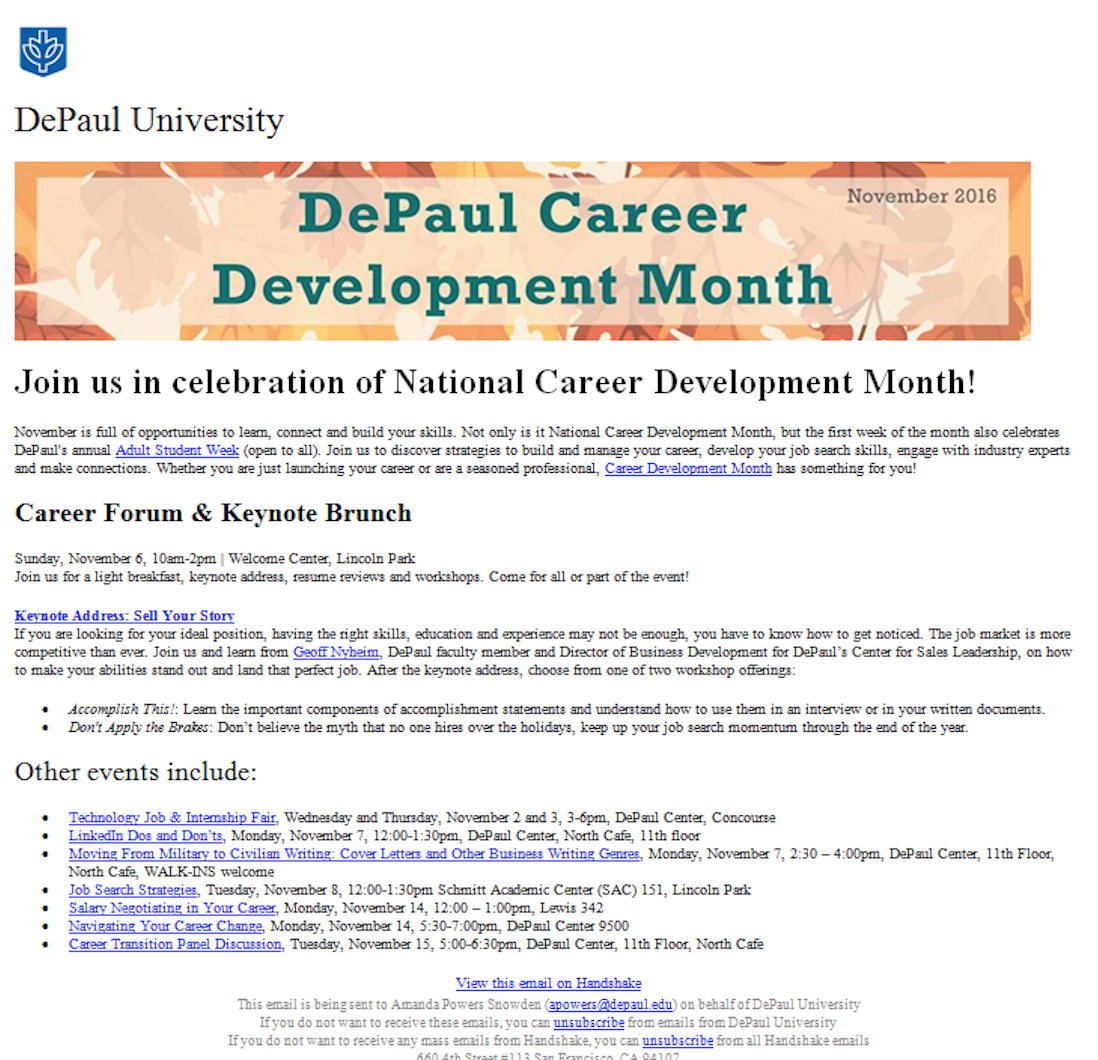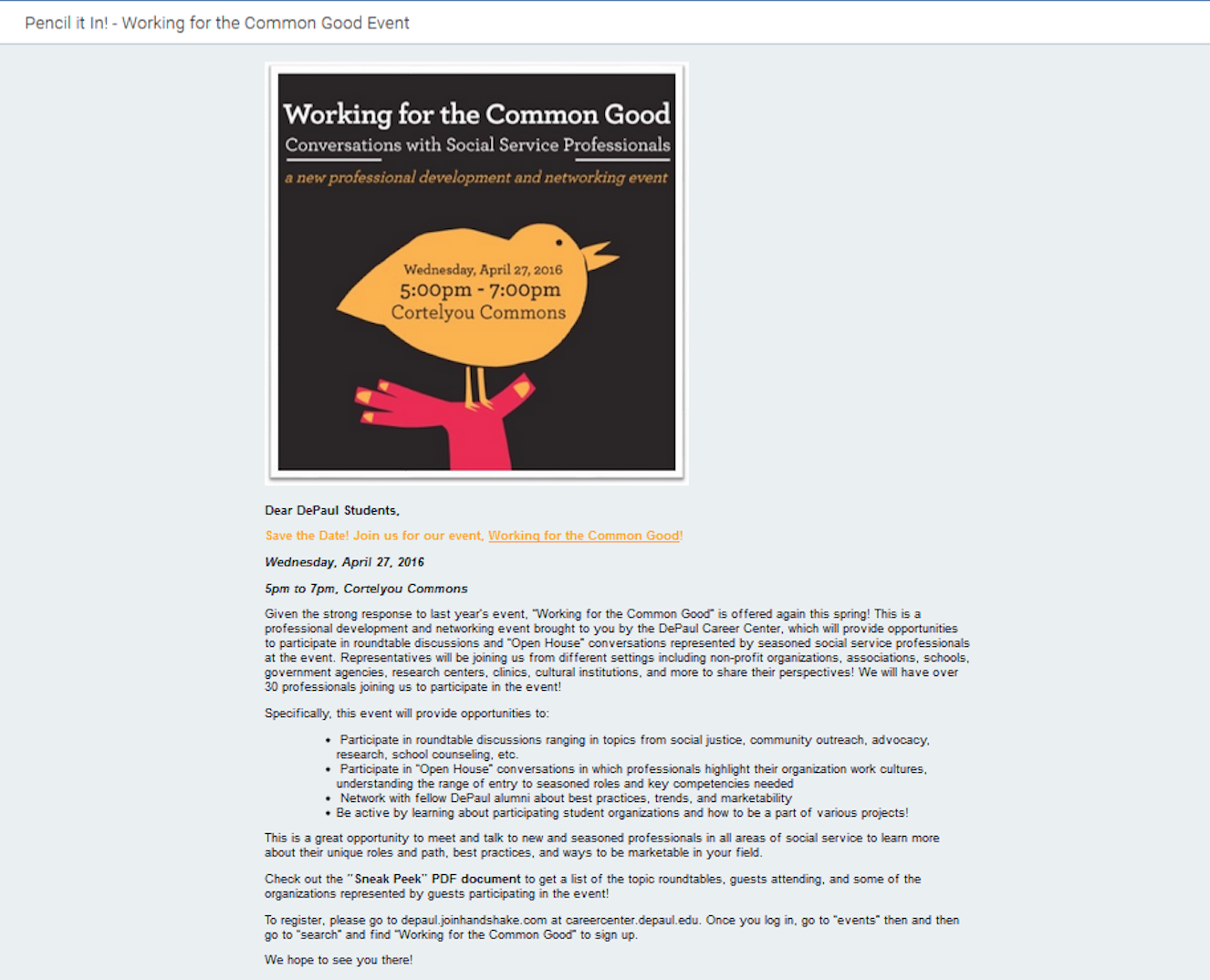 Segmenting Recipient Lists is Easy in Handshake
When appropriate, we'll segment our audience and send a slightly different email to each one. As an example, for our June Just In Time fair, which is an all-industry fair, we segmented the audience by college and sent six versions of the email, each one highlighting different companies that may be of interest to the intended recipients.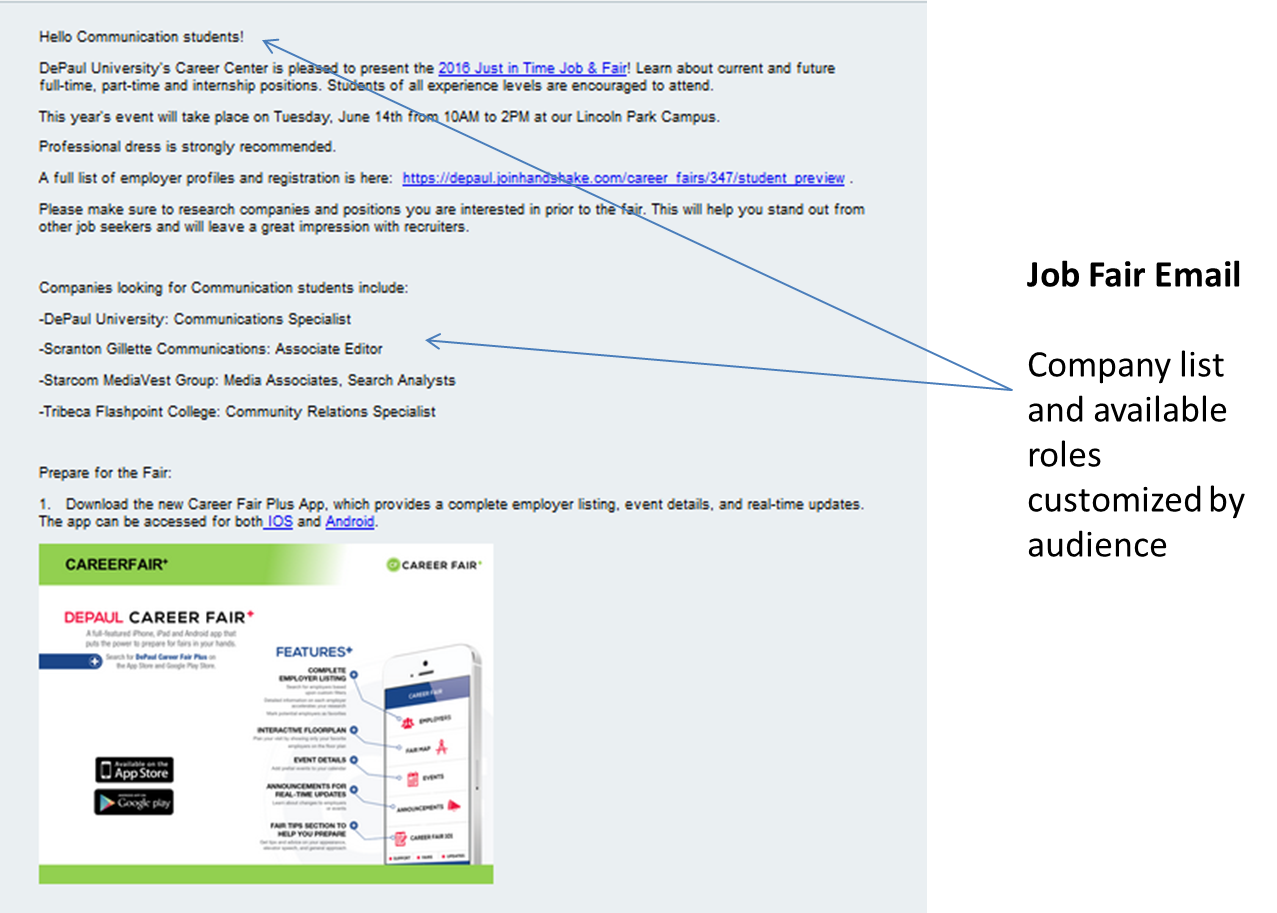 Using an External Email Platform
For newsletters or other emails where we either want more design flexibility or are sending to a population that is not well represented in Handshake, such as faculty, we use an external email platform.
There are dozens – probably hundreds – of email marketing software providers. Many offer free trials or even free plans up to a certain volume of emails or contacts.
At DePaul, we use a few different tools. In the Career Center, we use Campaign Monitor. We selected it years ago based on its pricing structure and easy-to-use email builder. The latest version of their email builder allows you to see how your email will look on mobile devices, as well as on a desktop. I also like that I can break up all the areas within our department (Alumni Sharing Knowledge, Student Employment, the Employer/events team, etc.) as "clients" and give staff access to only their client area; this lets me get a handle on some of our email volume and frequency, as well as track analytics.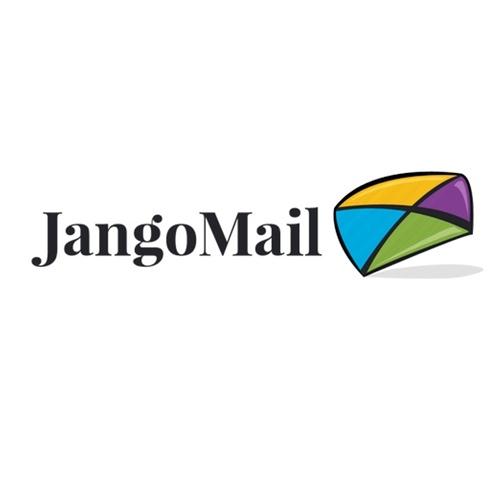 The university also has a vendor agreement with JangoMail, so many of my colleagues use that system and are happy with it.
Sample Email Campaigns
When we initially launched Handshake in 2015, we used Campaign Monitor to send the launch messages and invitations to students and employers. Each year we send a similar welcome message to all newly enrolled students, introducing them to Handshake and reminding them to update their profile.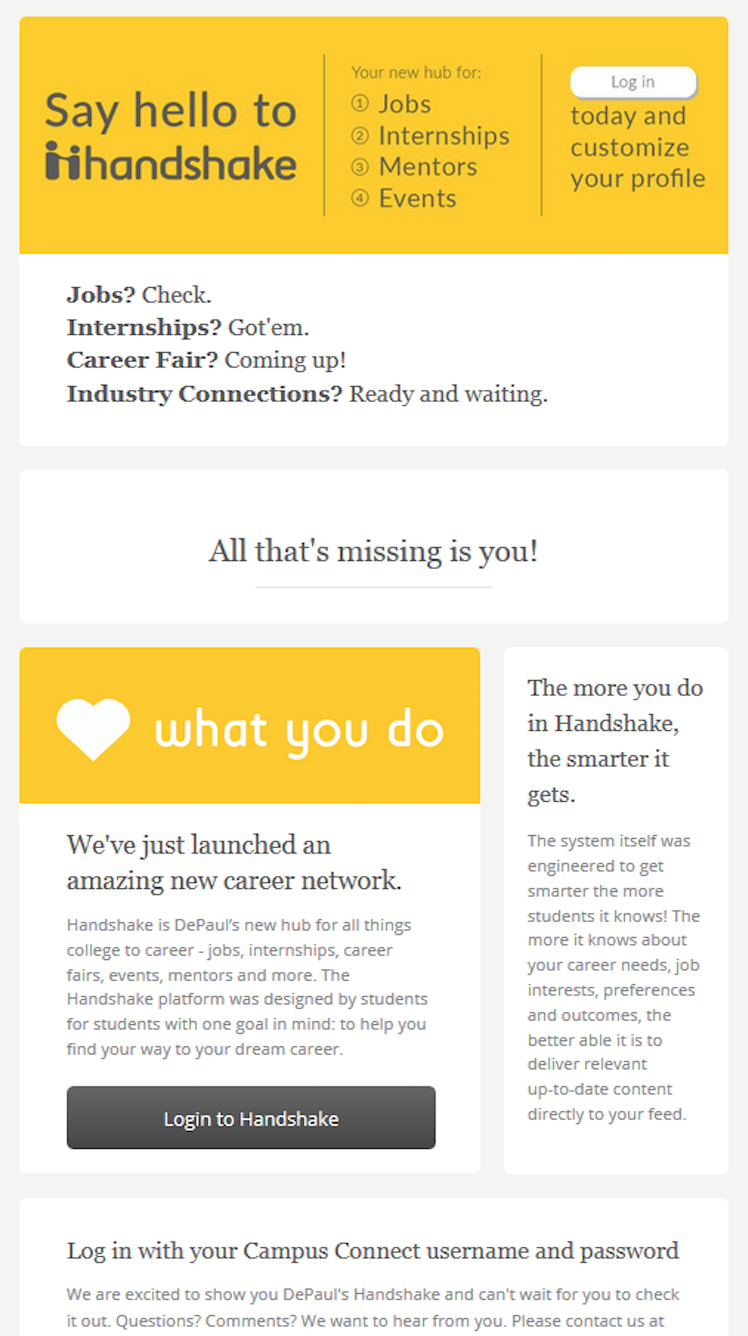 One of the regular communications we send through Campaign Monitor is our bi-weekly News You Can Use newsletter. We build the newsletter right in Campaign Monitor and send six different versions broken out by college – each one includes audience-specific jobs, events and articles. We pull the recipient lists from Handshake. If a student unsubscribes, they're placed on Campaign Monitor's suppression list, which means they'll no longer get the newsletter.
Handshake job listings are always the most clicked content, so it's a nice way to drive students to the system. We also regularly repurpose content from our blog and website, so it helps drive traffic to those places as well.