Handshake's Trust and Safety team reserves the right to require additional verification on any user account.
If an employer finds that their account is is requiring additional verification, they will see the following message when they log in:

Users should reach out directly to Support by clicking on the hyperlink noted in blue "Handshake Support" in the message above if they see this. They may also click on Help towards the right hand corner of the screen and then select Contact Support.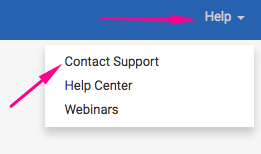 Typically, once required information on the account is provided, Handshake's Support Team will update the account. Support agents will be able to disclose the reason for verification, and assist the employer in moving forward.
**Please Note: Career Services users do not have the ability to restrict Employer access. If you believe an employer should be reviewed, please reach out to our Support team for further assistance!