Handshake values the security of our employers and job seekers alike. We aim to instill trust in our community to use our platform with confidence, and we continuously execute policies that minimize risk to keep our users safe.
Handshake partners with SIFT and Persona to validate key employer profile data and ensure that each company on Handshake is legitimate and authorized to operate and hire employees. 
Through Sift, we also gain access to a suite of fraud prevention tools, improving our ability to safeguard all activity and user interactions on our platform. 
Account creation 
Each user joining an existing company profile must provide their email address and phone number, and users creating a new company profile must also provide the following information: 
Legal Company Name 
Company Name (doing business as) 
Industry 
Website
Location 
Country 
Description 
Company size 
Government ID 
Tip: while your government-issued ID and EIN/BRN are not required, we highly recommend providing them to expedite validation. Otherwise, your account will be subject to a manual review by our Trust and Safety team, which may take up to one week.
Learn how to Create an Employer User Account, Join a Company, and Connect with Schools.
If you are posting personal or caretaker jobs on Handshake, refer to Posting Personal, Babysitter, Household, or Caretaker Jobs.
Verification 
Upon creating a new company profile, a modal appears prompting you to enter additional information to verify your identity.
In the section Enter company information, all fields will be auto-populated with the information entered in Handshake. Review the details, then click the Save and Continue button. 
To edit any of the fields, exit out of the pop-up modal, and make the changes in the new company form. 
In the next section, you will be prompted to upload a photo ID. Choose one of the options provided.
After your ID is submitted, it will be processed. Once processed, you will receive a confirmation message that reads 'Congratulations, you're done! Thanks for verifying your identity.'
Note: if persona cannot process your ID the first time for any reason (e.g., blurry, expired, etc), you get 4 more attempts. After the 5th attempt, there will be no more attempts, and Persona will use your last submission to verify your identity.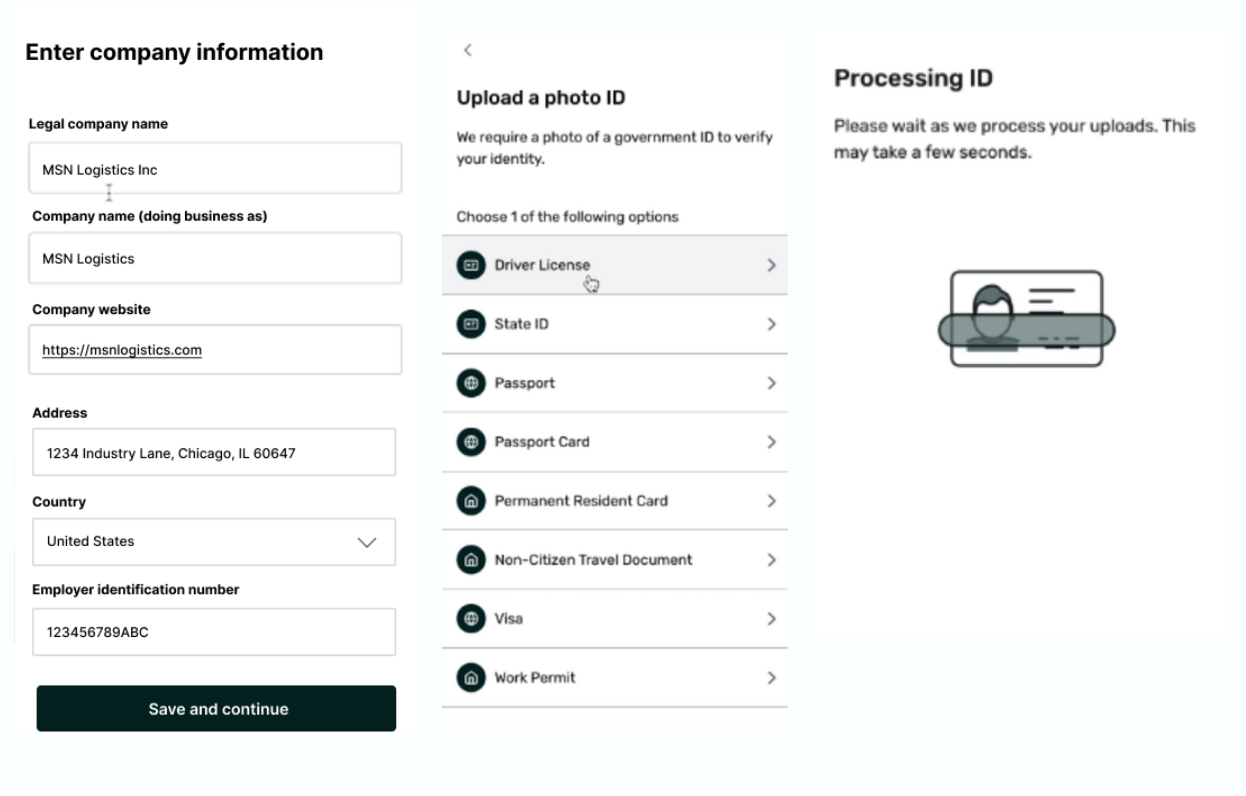 From here, our Trust and Safety team will manually review and validate the account, and a message will display during your session on Handshake stating "We're reviewing your account."
The message includes additional resources, including the ability to contact our Trust and Safety team.
Once verified, you will be notified via email, and you will be able to log in and carry out activity as normal.

Additional Verification 
In the course of verifying your identity or during any ongoing activity, your account will be temporarily suspended if a risk is detected. You will receive a message upon login stating that your account is temporarily suspended. 
An email will also be sent to the address provided in Handshake indicating "Your account is under review.". The message includes next steps and a direct link to contact our Trust and Safety team.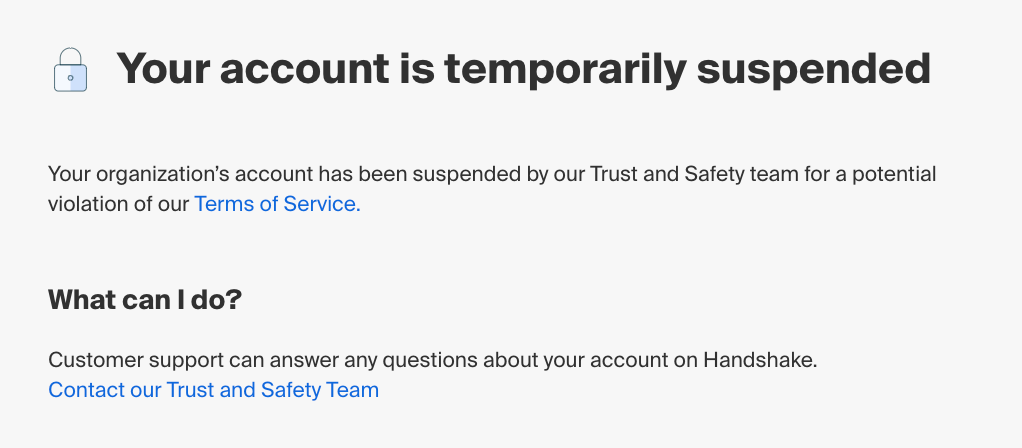 The Trust and Safety team will review and verify your account as appropriate. Verifiable and supporting documentation may be required to complete the verification process. 
Supporting documentation or evidence may include: 
Endorsement from a university partner 

Proof of personal identity, e.g. driver's license, passport 

Proof of affiliation with company, e.g. business license 
To verify a​​nd reestablish your account on Handshake, contact our Trust and Safety team. 
If no action is taken to contact our team, your user account and/or employer account will remain suspended.
If no safety concerns are found with your account, access will be granted, and a notification is sent via email confirming "Your account is now active".
To login, click the blue button Log in now. If you'd like more information about the review, click the hyperlinked text Contact our Trust & Safety team.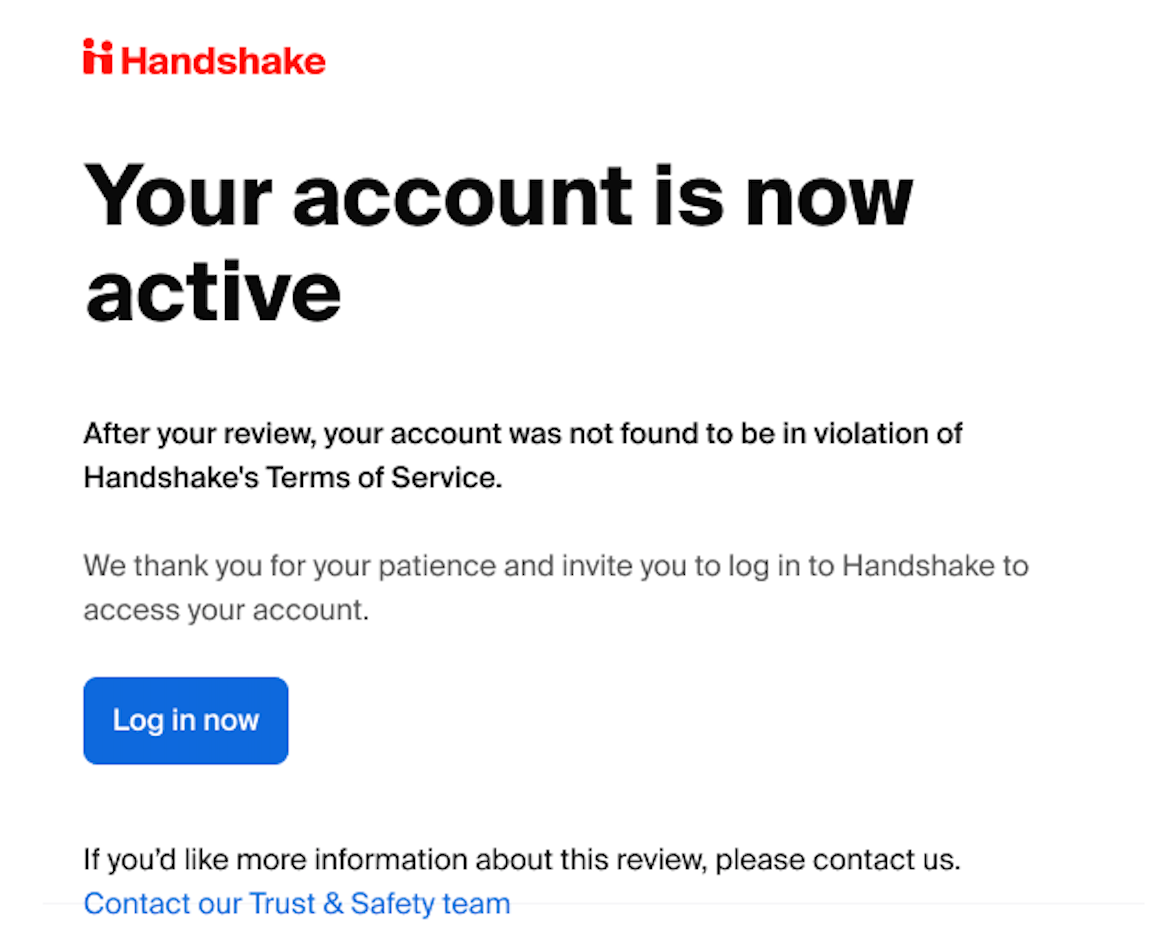 Multi-factor Authentication
To provide an additional layer of security, you may be prompt to conduct 2FA. In this event, you will receive a prompt upon your login session and a notification via email to proceed.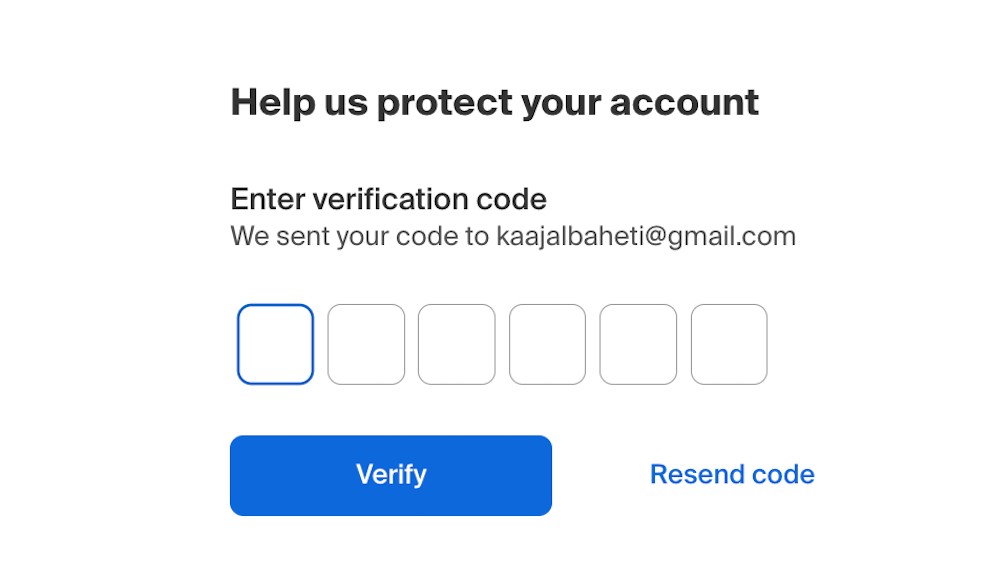 Enter the 6-digit code sent to your email in the input field to verify and access your account. 
Note: the code expires in 15 minutes and can only be used once. 
If the email isn't received, click on Re-send code to send another code. 
To ensure email deliverability, refer to How can I ensure deliverability for Handshake emails?.
On-Campus Employers 
To minimize risk to our platform, on-campus employers and employer accounts created by career services users will be subject to the employer verification process, except for the identity verification process. 
However, in the event that a legitimate on-campus employer account or an employer account created by a career services user is submitted for manual review, our Trust and Safety team will take action to fast track validation. 
Employer Activity 
All activity carried out on Handshake will be continuously monitored for fraudulent activity.
Any activity found to be high-risk will alert our Trust and Safety team and your user and/or employer account will be submitted for review. Based on our review, your access may either be granted or revoked.