In Handshake, every student profile has a "Profile Level" bar or what we call a Profile Completion bar!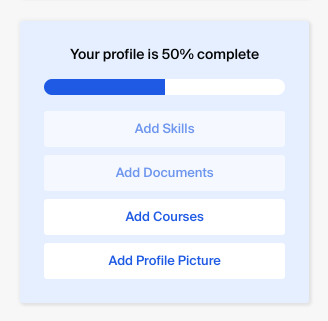 You can drive up your profile completion thus making your profile more appealing to employers by filling out all the different areas of your profile!  Here are the steps you can take to drive that Profile Level up to green!
Fill out your Education Section!  Click the pencil next to your name and make sure you have your Major and Start/End Dates filled out.
Fill out your Work Experience, make sure your Work Experience has a Job title, Employer, Time Period and Location. 
Add an Organization and Extracurricular Activities.
Add multiple skills, documents, courses, projects.
Add a profile picture.
The progress bar will hit 100% only when you complete every section on your profile including a short bio, documents, projects and social links.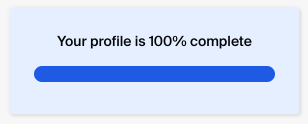 Happy Handshaking!