You can update your notification preferences in Handshake at any time! For the list of default student notifications, check out Default Notification Preferences for Students.
Click your account icon in the upper-right corner of Handshake, then click Notifications from the drop down menu.
Toward the upper-middle of the page, click the button Edit Notification Preferences.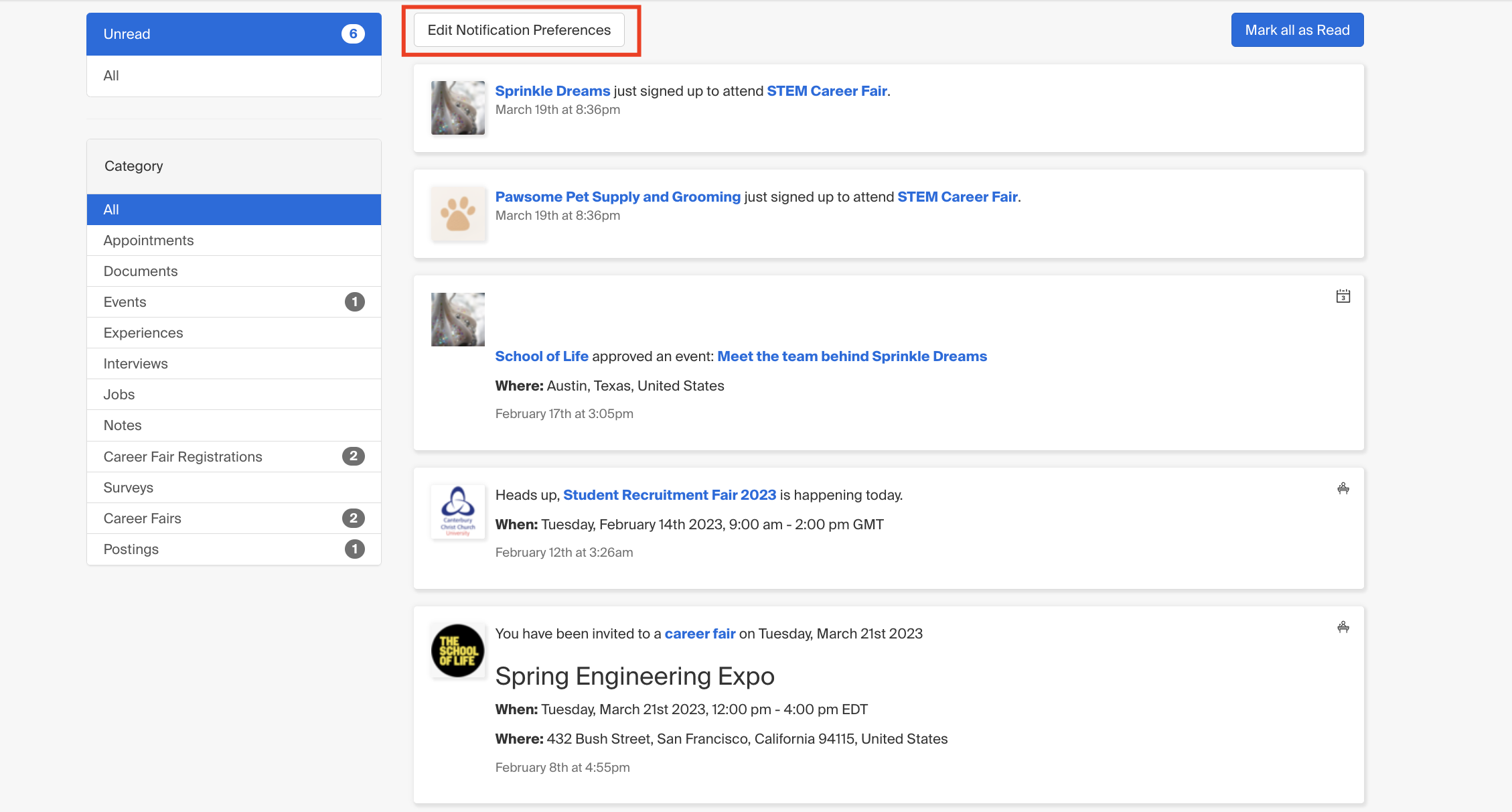 On this page, you can review notification settings. Some settings are checked by default –– for more information on the default settings, as well as a full list of available notifications, refer to the link at the top of this article.
Check or uncheck per setting to determine how notifications are received:
via email: sent to the email address linked to your Handshake account
within Handshake: accessible by clicking your account icon, then clicking Notifications
push notifications: supported only for our mobile app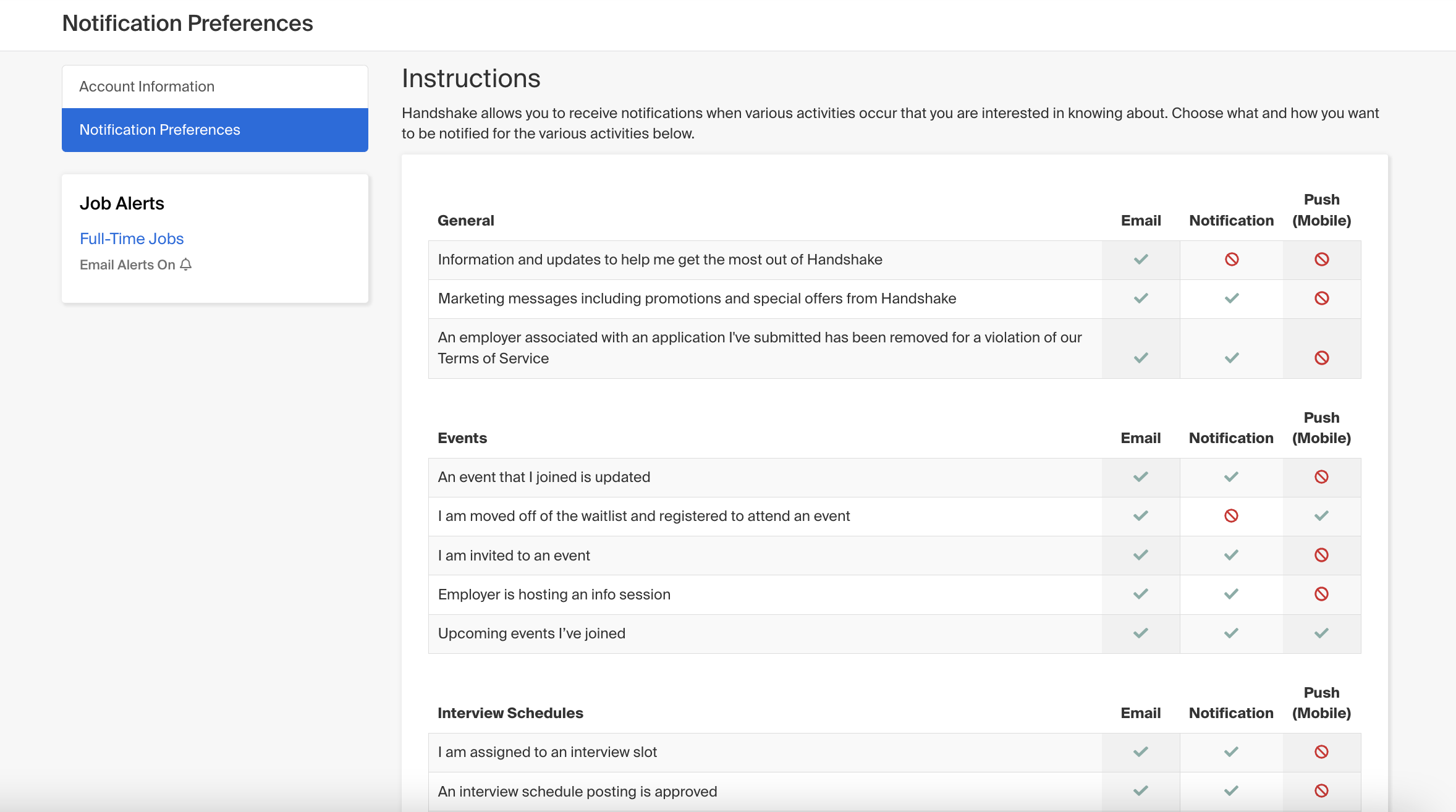 Once you're done, you can navigate to another part of Handshake or log out, as your preferences are automatically saved!