To cancel an event, you'll need to navigate to the specific event's overview page, then click the blue Cancel Event button within the Actions section on the left: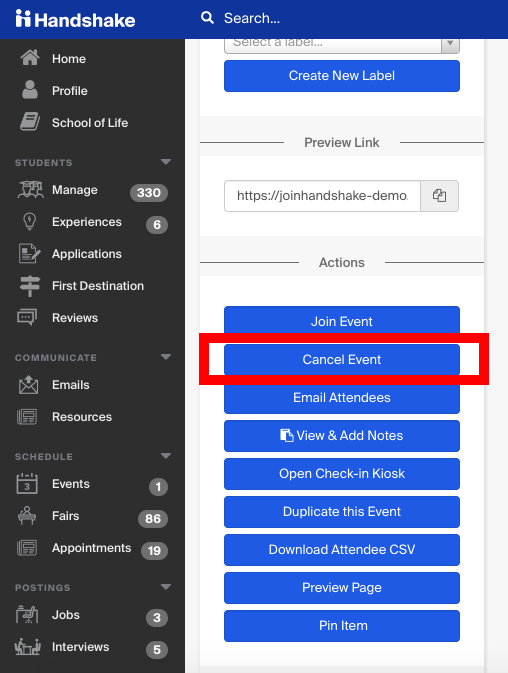 A pop-up will appear prompting you to Confirm and Notify with the following options: 
Notify Employers: this checkbox will only appear if you have an employer invited to your event. 
You will also be able to include a custom message for notification recipients. 
Confirm and Notify (no employers invited):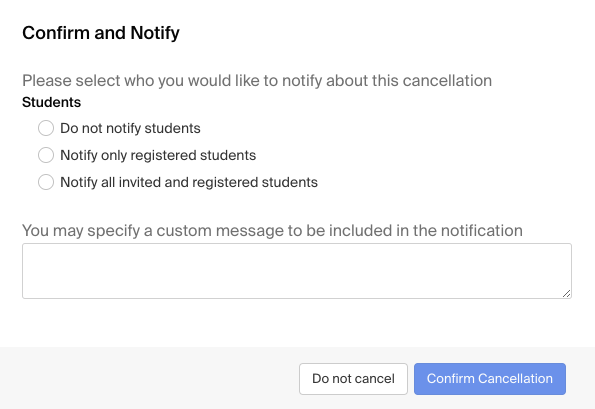 Confirm and Notify (Employers invited):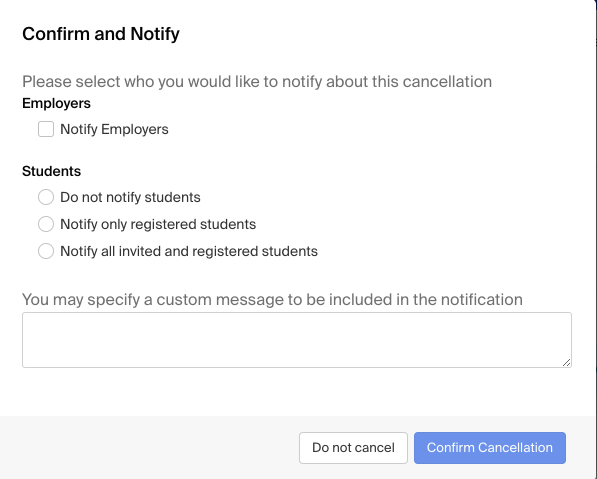 Employers and students will receive the same notification email with the subject "Event at SCHOOL NAME Cancelled". If you choose to include a custom message, that will be displayed in the bottom portion of the email, as shown below: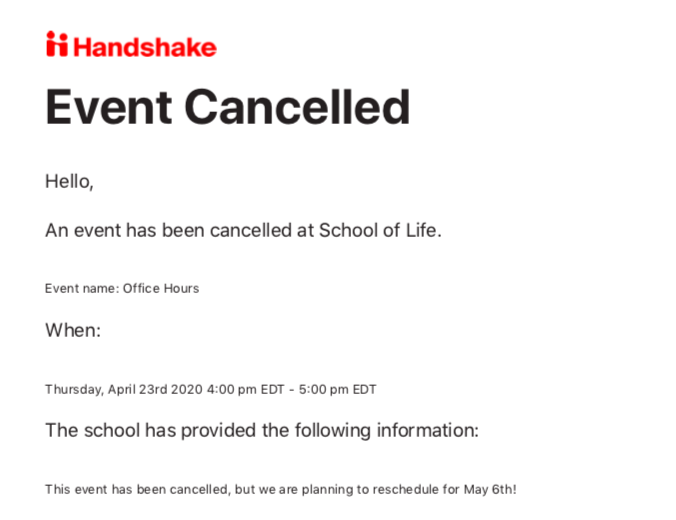 Note: You will only be able to cancel events that are school hosted. If you need to cancel an employer hosted event, we recommend to reset the event status, then mark the event as declined. You can select to "Email Attendees" to notify registered students of this change.