Following an employer in Handshake provides notifications to you when key activities occur that you may be interested in: a new job is posted to your institution, employer is hosting an event or attending a fair with your institution.
Some of our Premium employer partners have the ability to view which students have followed their company profile, and they can use this information for more specific outreach. You can read more on our Premium partner access here and more on the Premium offering here.
Note: notification emails, detailed below, are presently only supported if your institution has partnered with Handshake. If your institution has not yet partnered with us, you can still follow employers in Handshake and be discovered by Premium employer partners.
How to follow an employer
You may begin following an employer by clicking the Follow button anywhere it appears for an employer in Handshake via desktop or mobile device, i.e. on the company profile.
Here's an example of the company profile, with Follow in the upper-right corner of the page: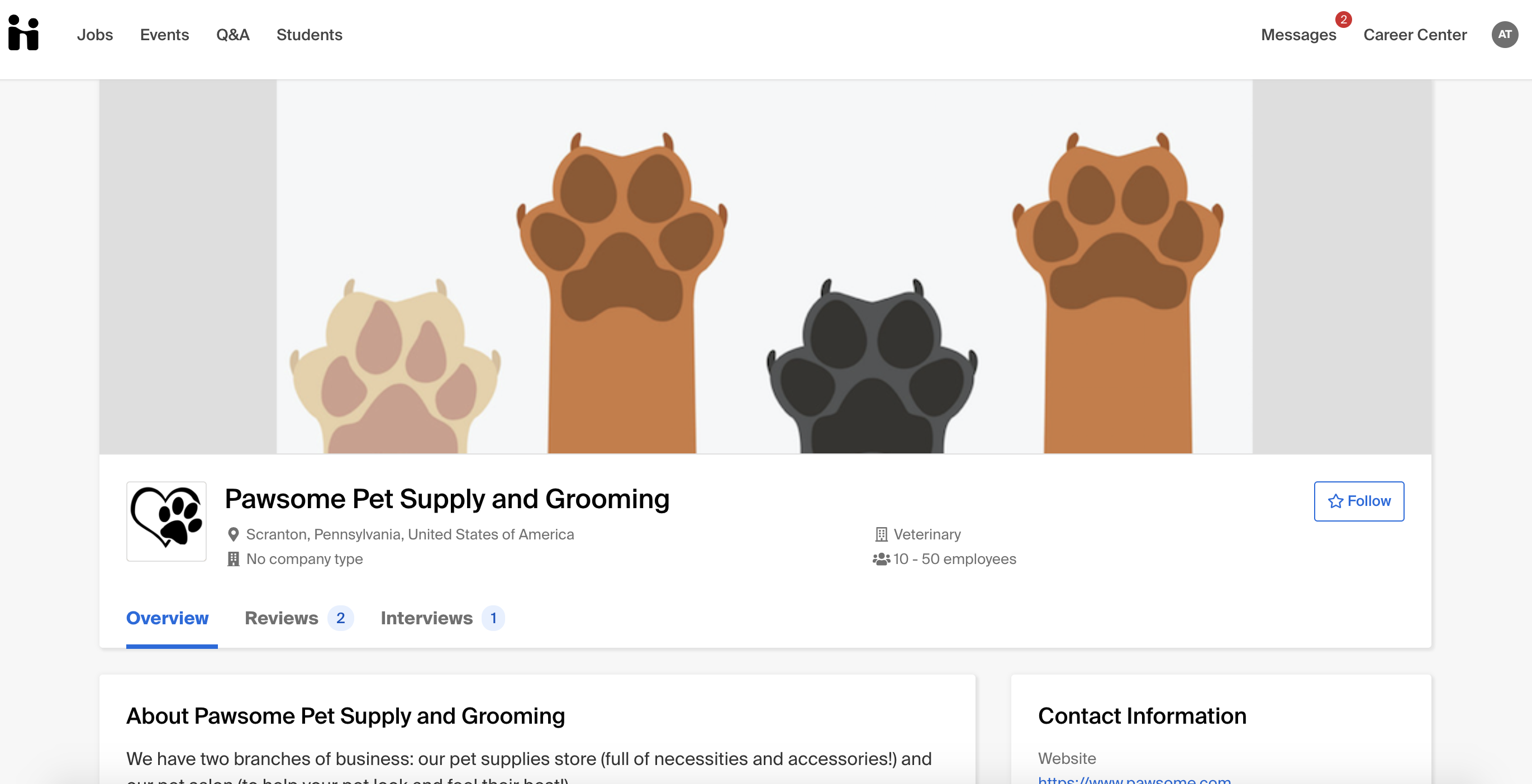 Here's an example of how Follow appears in our mobile app: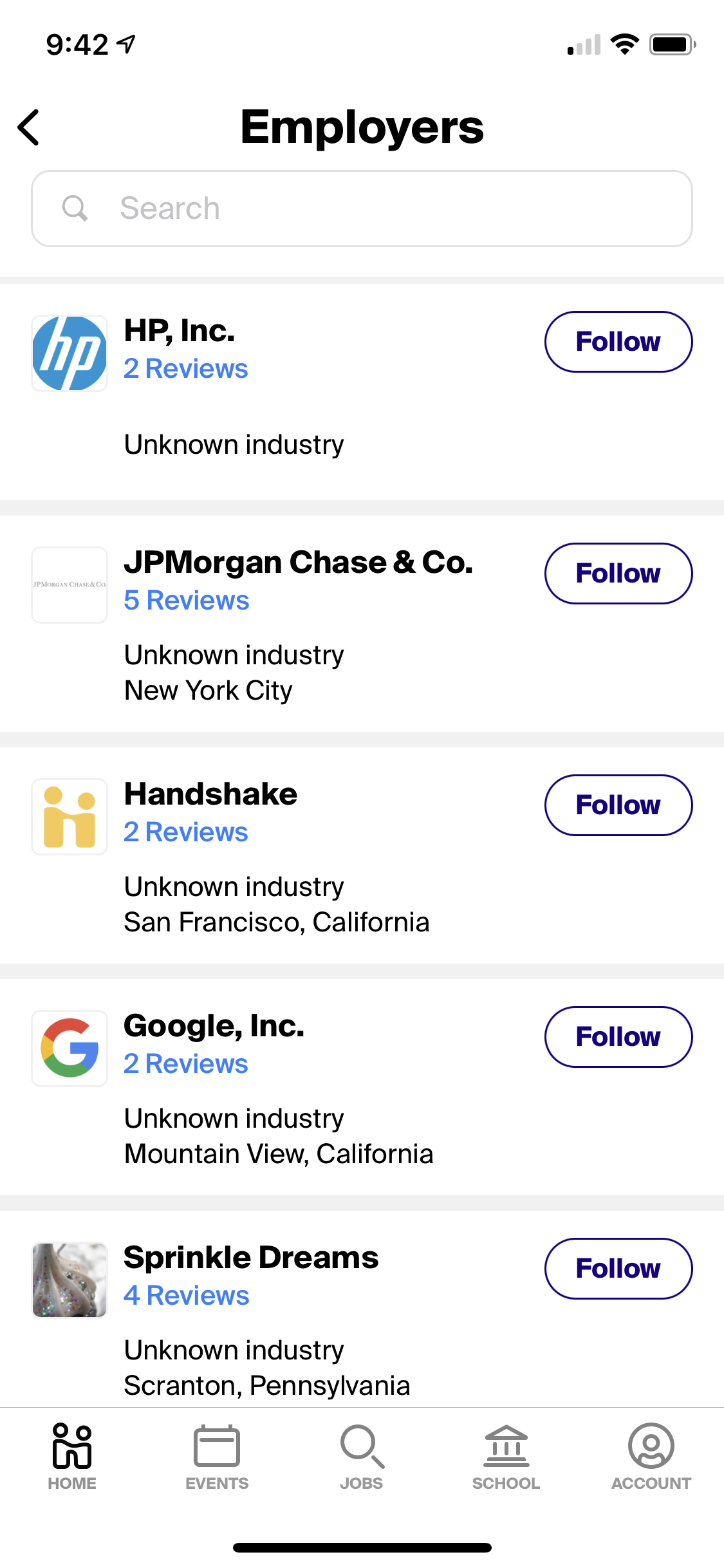 Via virtual fair Available Sessions tab
When viewing the Available Sessions tab for a virtual fair in Handshake, you can search for an employer name in the search bar. If that employer is approved at your institution and has an approved registration at the fair but does not have available sessions, a message will load that says "COMPANY NAME doesn't have any available sessions. This could mean they haven't set up their schedule yet, or all sessions you qualify for are filled."
Below the message is a prompt for "Get notified when sessions are added" - click the Follow button to begin following the employer. If their schedule hasn't been set yet, you'll receive a notification when it's created.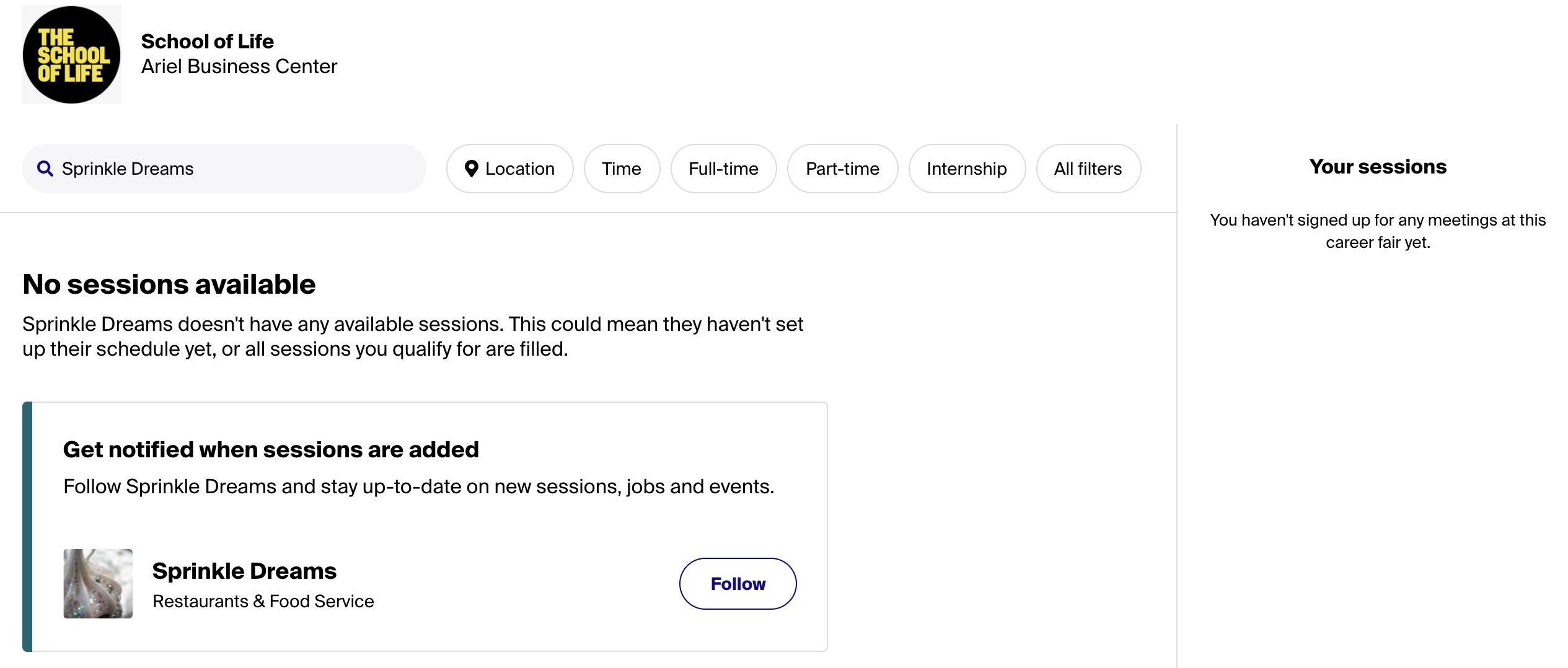 Notification emails sent
If you're following an employer, there are 4 potential notification emails you could receive:
Employer posts a new job at your institution (email sent when job posting is approved by your institution)


The notification email will not be sent if:

the employer renews an expired job posting
the employer extends the job posting expiration date

Employer is hosting an info session event at your institution (email sent when event is approved by your institution)

Employer's registration for a career fair is approved (only for in-person career fairs)

Employer sets their schedule for a career fair (only for virtual fairs)

All registered students also get an email 48 hours ahead of a virtual career fair if qualifications are lifted for any employer schedules at the fair.
All notification emails described will be sent from "handshake@notifications.joinhandshake.co.uk".
Here's an example of a new job post notification:
Subject: "Check out this new job at COMPANY NAME"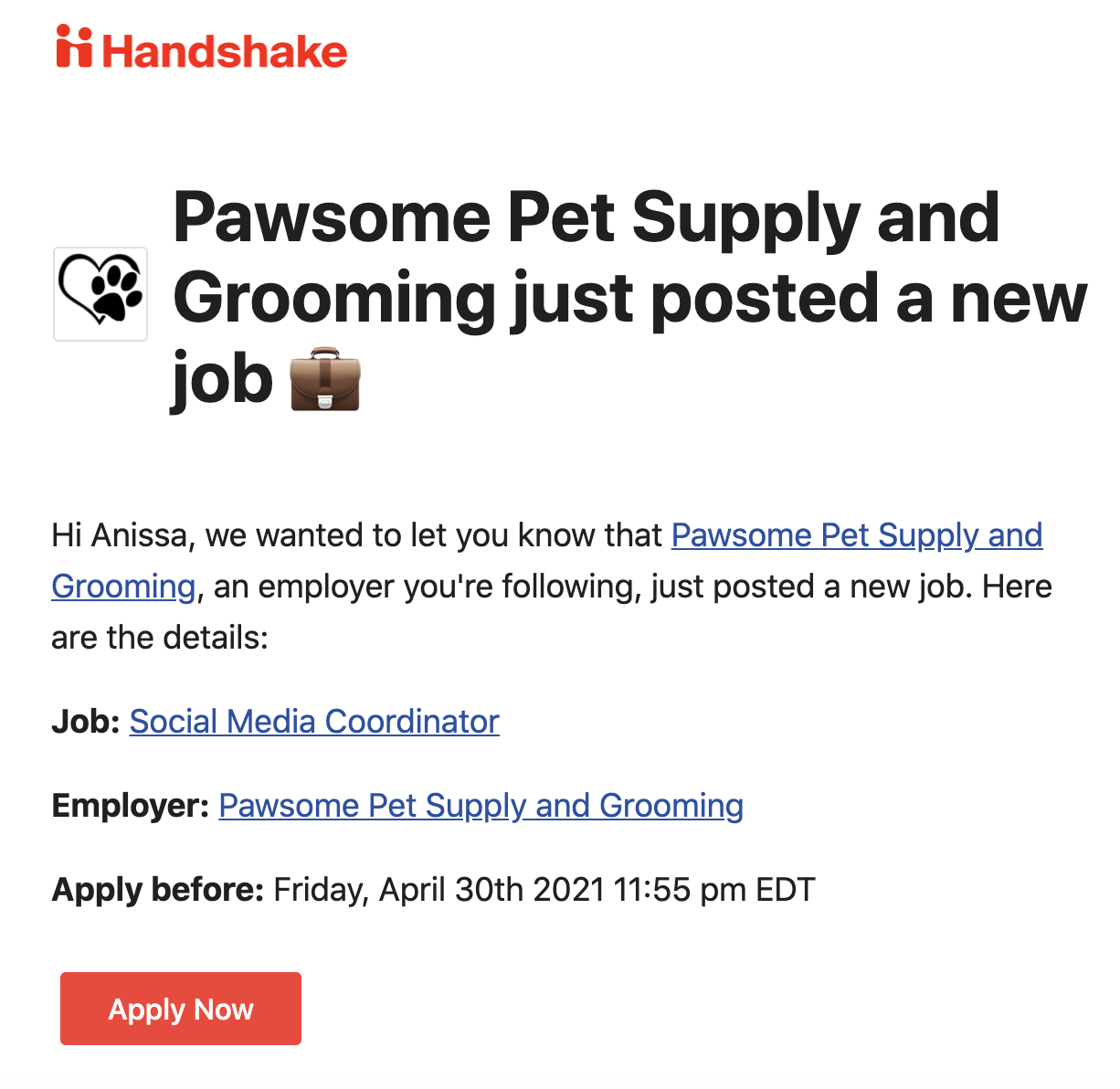 Here's an example of an on-campus info session event: