Journeys is a Handshake feature, initially for users in the UK only, that was implemented in the summer of 2021. Journeys allow career centres to organise actions for students to complete. Students can explore these activities and track progress as they move through the process.
How do I access a Journey?
Students can access Journeys through the Career Centre page in Handshake. The Career Journey option will only be available if you are qualified for at least one Journey - individual Journeys are only available if you meet the relevant criteria.

My Career Journeys Page
On the Career Journey page you will see the Journeys in up to three categories:
Available - Journeys that you are qualified for but have not yet started
In Progress - Journeys that you have started, but have not completed all of the Goals for
Completed - Journeys that you have completed all of the Goals for
Archived - Journeys that you started or completed which your institution has archived
Note: Journeys may be archived for many reasons (i.e. there may be a newer version or they may no longer be relevant). If you want more information on why a Journey has been archived, we recommend that you reach out to your Careers Services centre.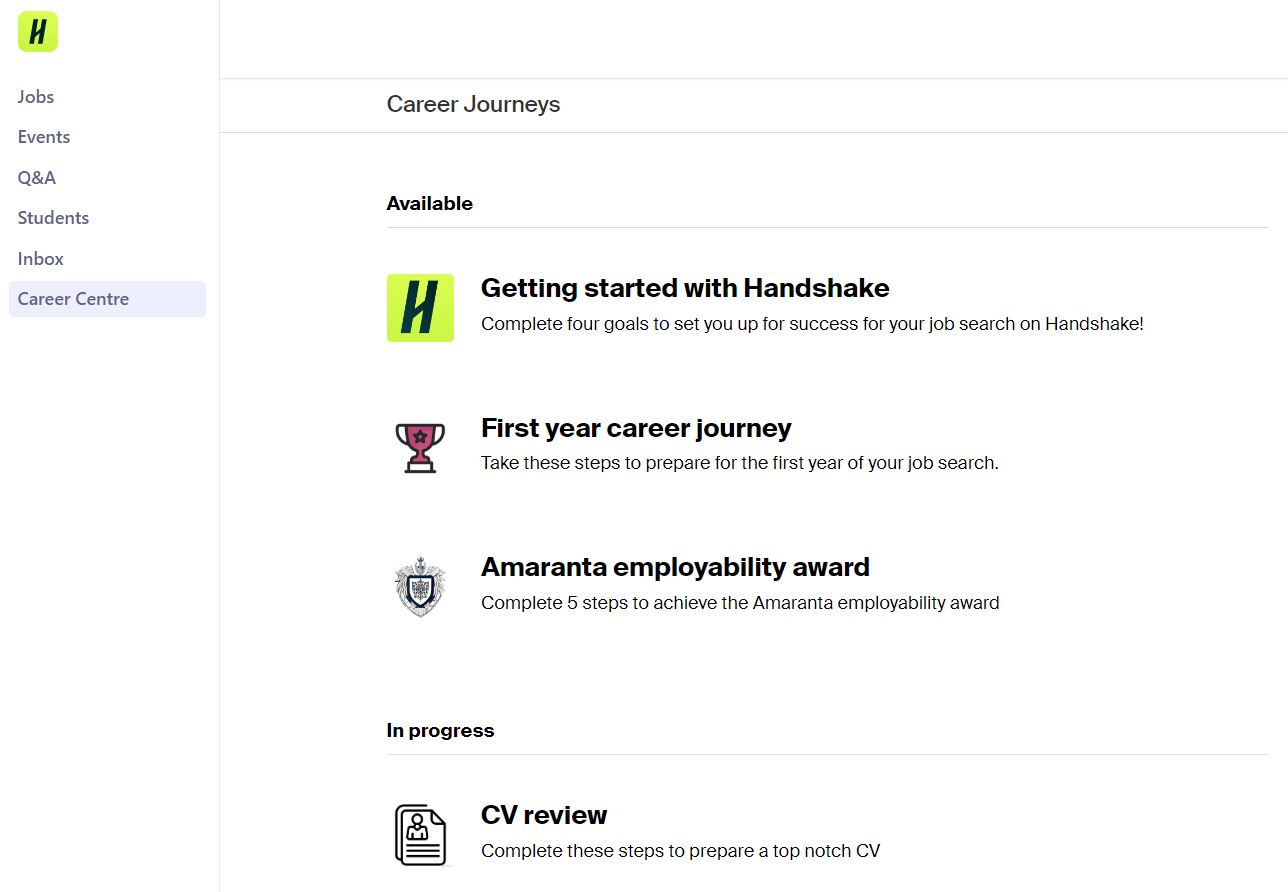 Managing Journeys
From the Career Journeys screen, select one of the Journeys you are qualified for
When you select a Journey, you can click Start Journey in the upper right hand corner to officially activate the Journey
Once started, you can view the list of Goals associated with a Journey, and click the black downward-facing arrow to see more information for each individual Goal
For some Goals, you will see the option to Mark as complete - select this once you have completed the relevant action to complete the Goal
You will see a running number of completed Goals (out of total Goals for that Journey) at the top of the screen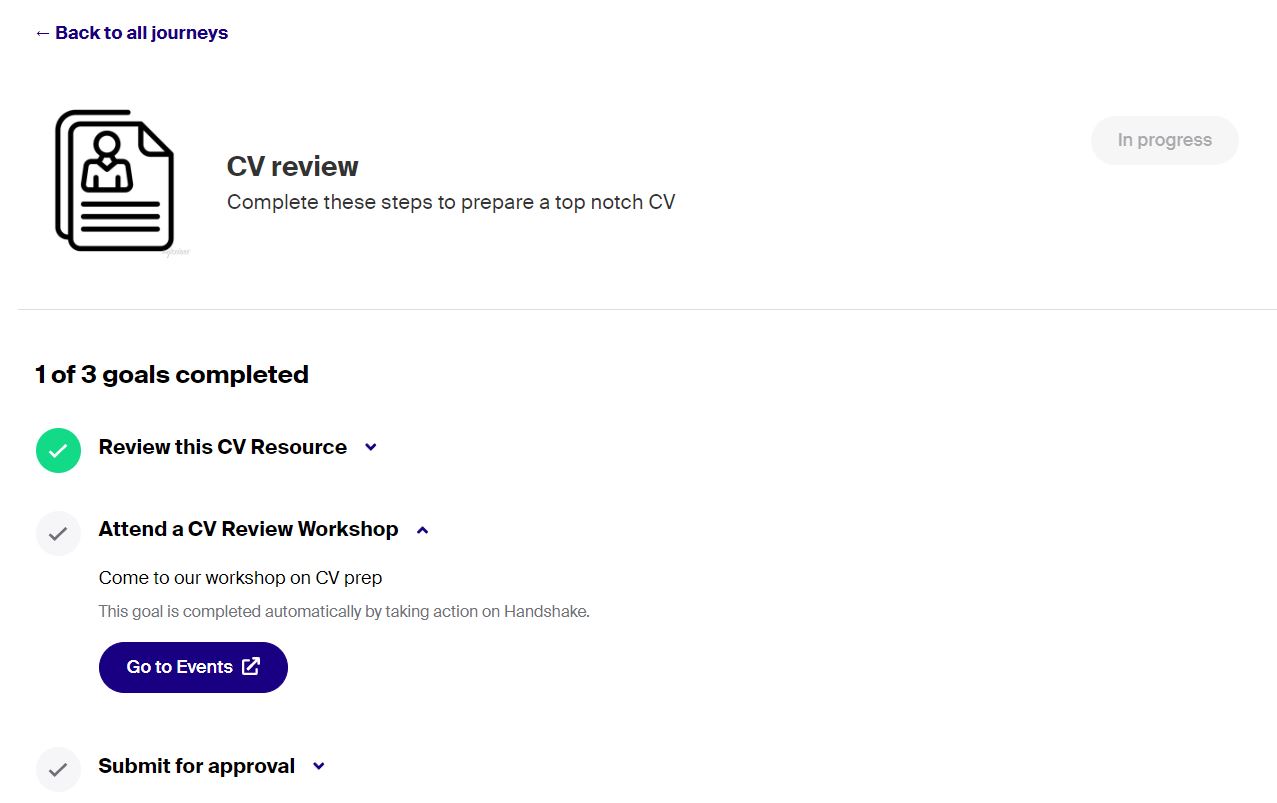 As you complete Goals, you will see a green tick next to the Goal indicating it has been completed. Once all Goals have been completed, the Journey will automatically move into the Completed section on the Career Journeys page.