Enable and manage appointments and custom settings for your institution via the Appointment Preferences page in Institution Settings.
Click your name in the upper-right corner of Handshake, click Institution Settings, then click Appointment Preferences from the menu on the left of the page.
General Appointment Preferences Settings
Appointments Enabled: check this box if you would like to enable appointments on campus. This will add the Appointments option to the students page.
Auto Approve: check this box to automatically approve appointments requested by students. If you are confident that your appointment blocks are setup to only display times you're available, then you may want to choose this option.
Walk-in appointment medium: the appointment medium that should be assigned to walk-in (drop-in) appointments. Usually this is in person, but it could also be a different medium like Video Call depending on how drop-in appointments are handled on your campus.
Appointment Request Buffer Time: the amount of time before the appointment that it must be requested. If you are approving appointments, you'll want to give yourself enough time to approve them.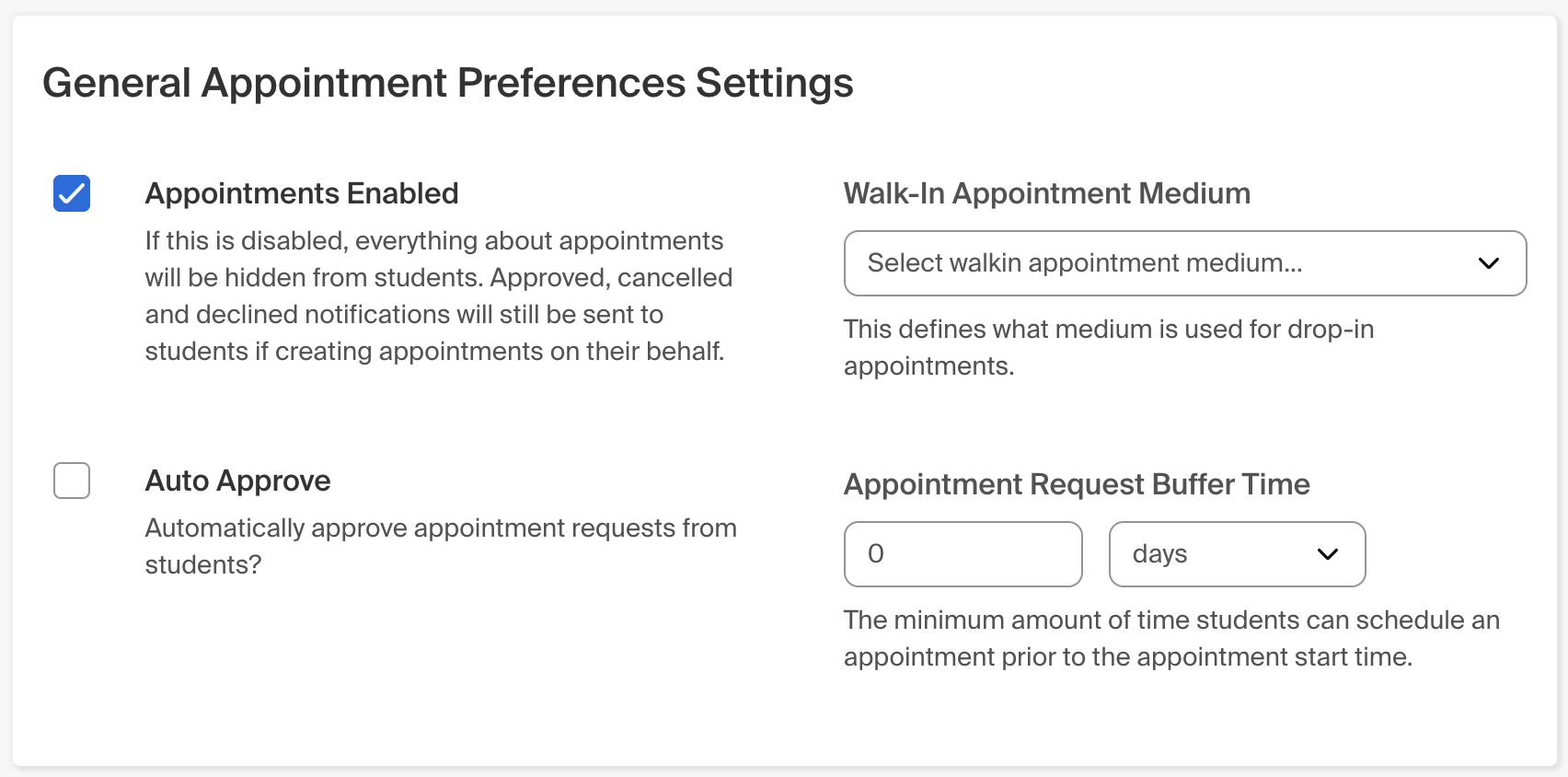 Label Restriction Settings
Handshake allows you to use labels to restrict particular students from creating appointments.
Check the box to enable this feature, then select a label preference from the dropdown (must or must not) and the coordinating label. You can also add a custom message that'll be displayed to unpermitted students if they try to create an appointment.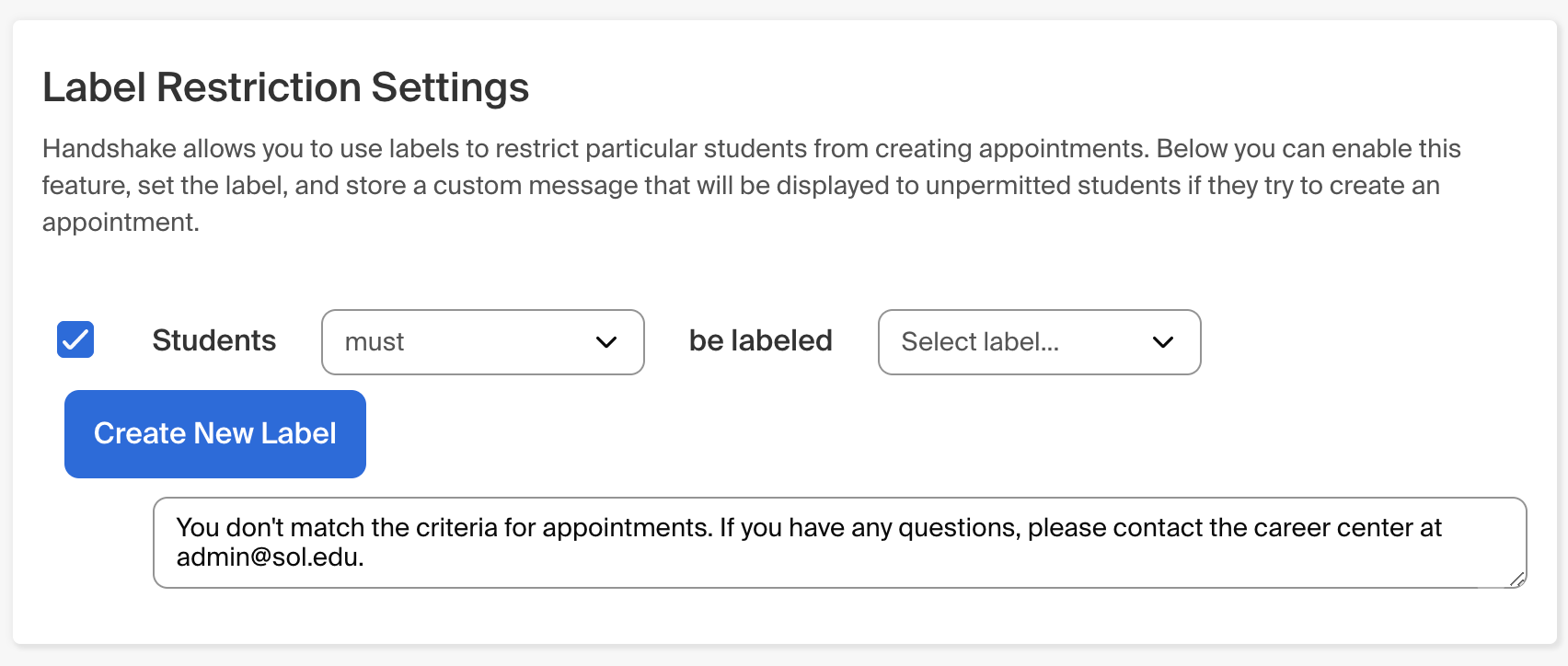 Custom "no available times" message
Add a custom message for students if there are no timeslots available when they search for appointments.
Click the toggle switch in the upper right corner of the box to enable the feature, then enter your message in the available text box.
If you'd like to add a link to a resource within your message, highlight the text you want to appear as a link, then click the paperclip icon in the upper left corner of the text box. Add the links URL to the pop-up, then click the green checkmark to save.
Note: messages cannot exceed 350 characters.

Once your appointment preferences are finalised click the blue button Save in the lower right corner of the page to update!