In order to ensure students have a positive experience applying for jobs we are introducing an update to jobs filtering.
When students navigate to the Jobs page, they land on an unpersonalised job search experience with results that are not reflective of the students' skills or interests. As a result, most students (88%) end up applying filters or keywords to find jobs. However, many students have voiced that filters are confusing and unintuitive.
Filter usage (out of the 88% of students using filters)
Job type - 38%

Location - 24%

Employment type - 22%

Keyword - 22%

Salary types - 8%

Majors - 6%

Industry - 6%

Job functions - 4%

School years - 3%

Graduation date - 1%

Interviewing on campus - 1%



What does this new experience look like?
Students navigate to job search

Click

Filters

Define their job search filters!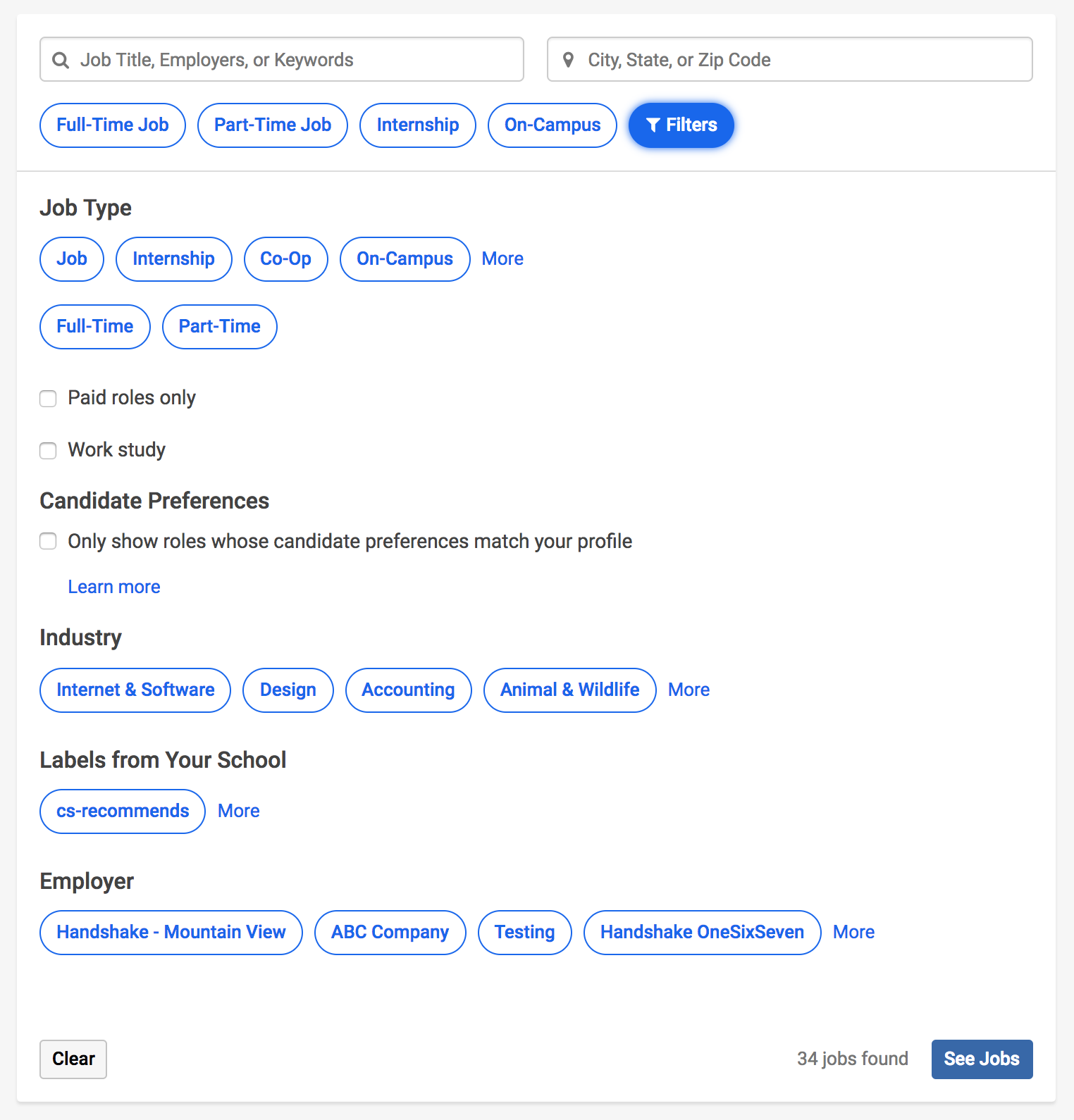 Frequently asked questions
Why these filters?

We have grouped all student preferences within the candidate preference filter to make it easy for students to find positions that they meet all preferences for.

Handshake encourages students to apply for positions where they don't meet all preferences and they can search for these using the keyword search.

Where did interviewing on campus go as a filter?

Since only 1% of students using filter search on jobs were using this filter we have decided to remove it. Students can still find interviews on campus in the interview tab where all jobs are linked to interview schedules.

What happened to the salary type filter?

We have changed this to filter to allow students to filter to only paid roles.
Student Resources