As soon as you receive RSVPs for either an event or fair, you can quickly message and follow up with your attendees.
Learn more about Accessing Event and Fair RSVPs. 
Access RSVPs
1. Navigate to the specific event or fair, then click the Student tab. 
2. You may use the filters on the left sidebar to narrow and customise your search results. 
You can filter students by:
Keyword Search
Outreach
Status
Institutions
Level of Study
Labels
Not labels
Course
Course category 
Grad date
Handshake profile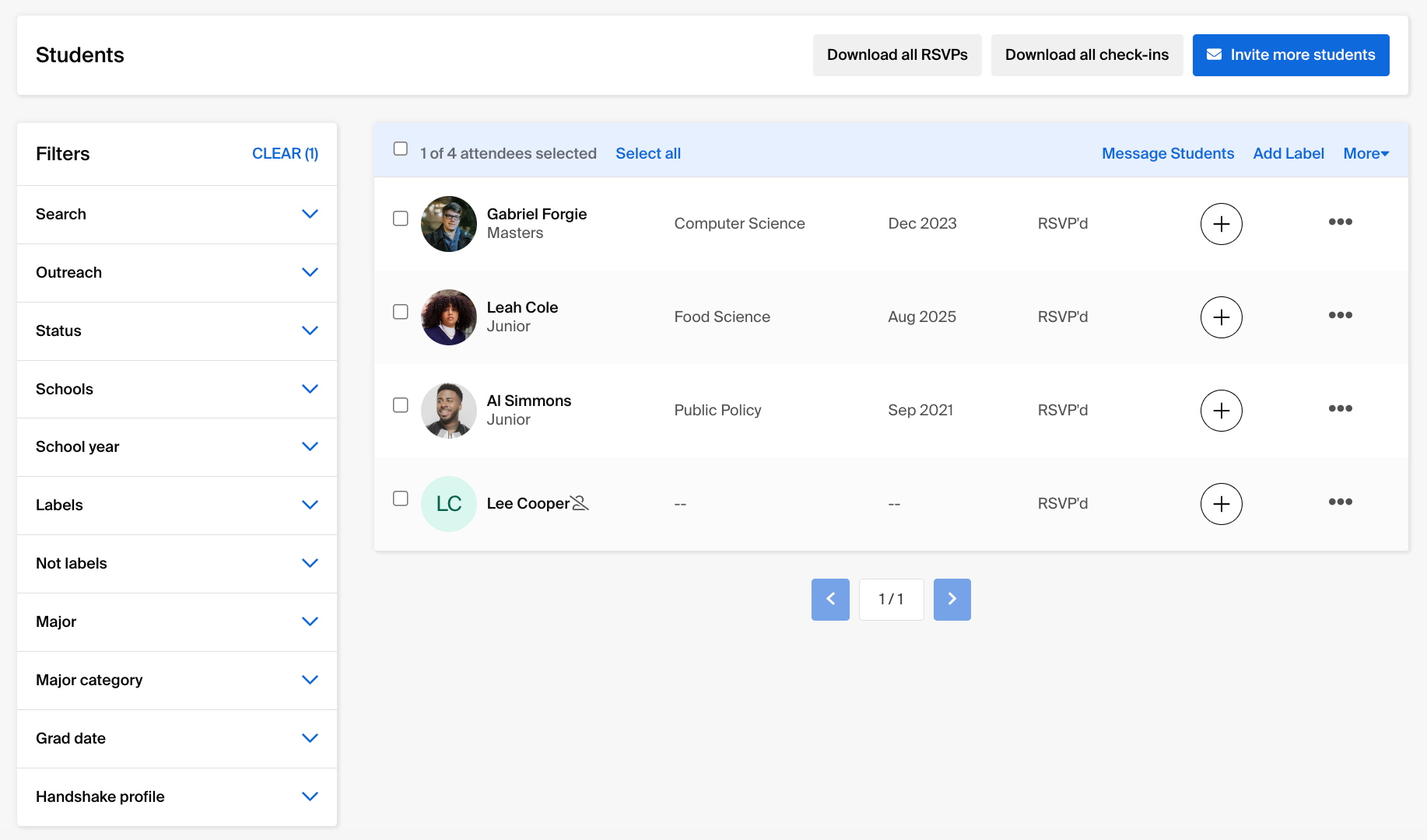 Message RSVPs
1. Check the box to the left of each attendee you'd like to message, or the box for Name in the table header to select all attendees.
When at least one attendee has been checked, bulk actions will appear in the table header:

Message Students
Add Label
More

Remove Label
Download CSV
Download CVs
Download CVs: Zip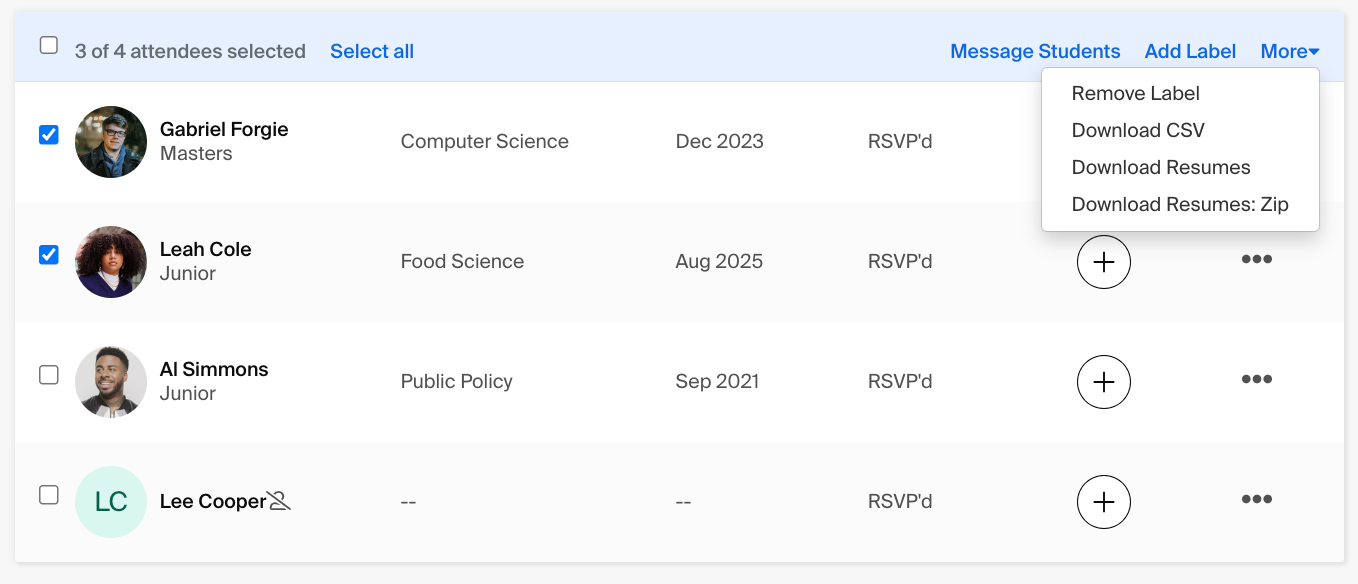 2. Click Message Students in the header to send the attendee(s) a message.
3. A message text box will open. Compose your message, then click the blue button Preview Message. 
Tip: click Create template to save the message as a template. This will allow you to reuse the message content quickly in other messages.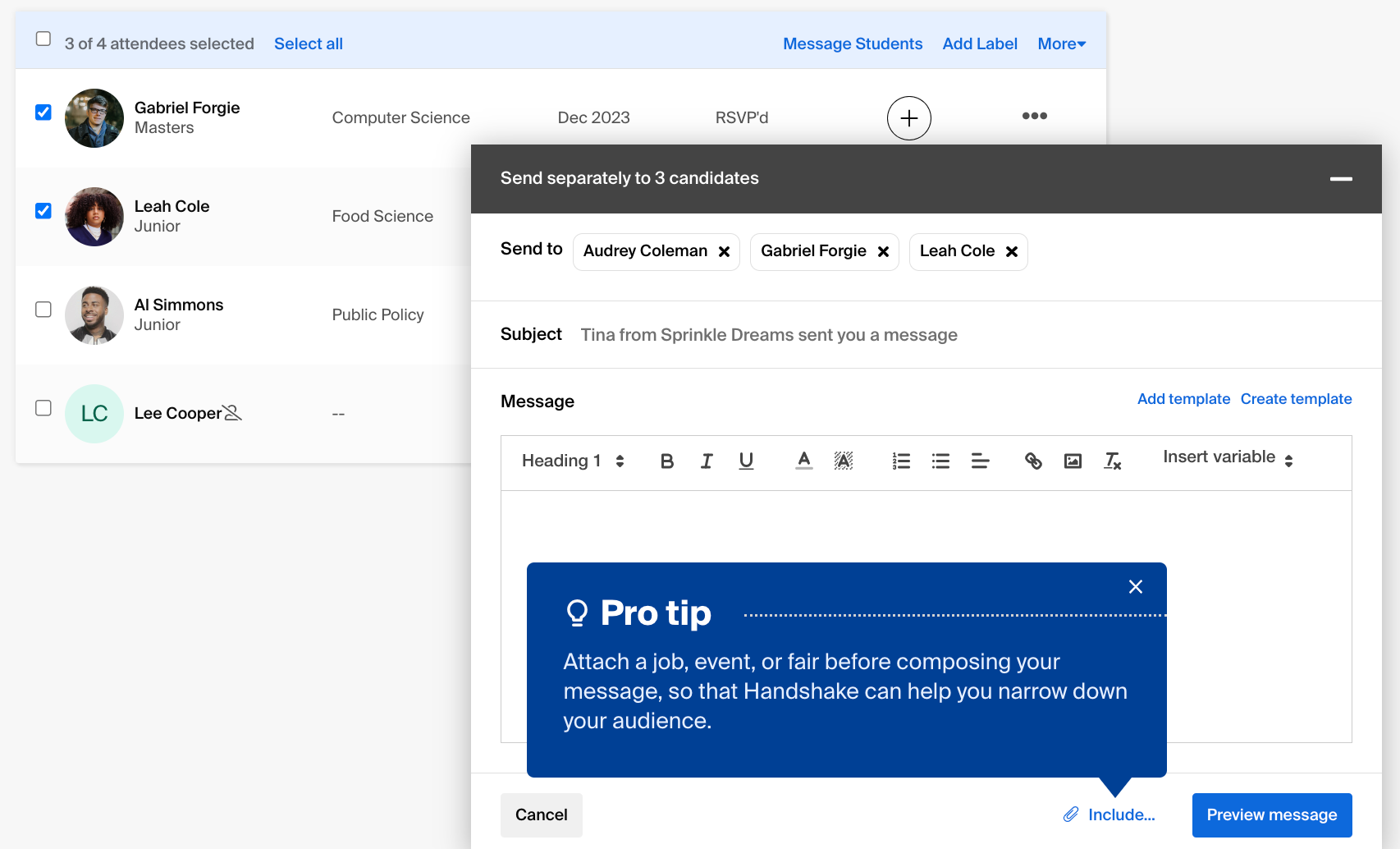 4. Review your message, then click the green button Send message. 
To edit the message, click Cancel. 
This message is sent separately to each attendee. Attendees will not see the recipients of this message.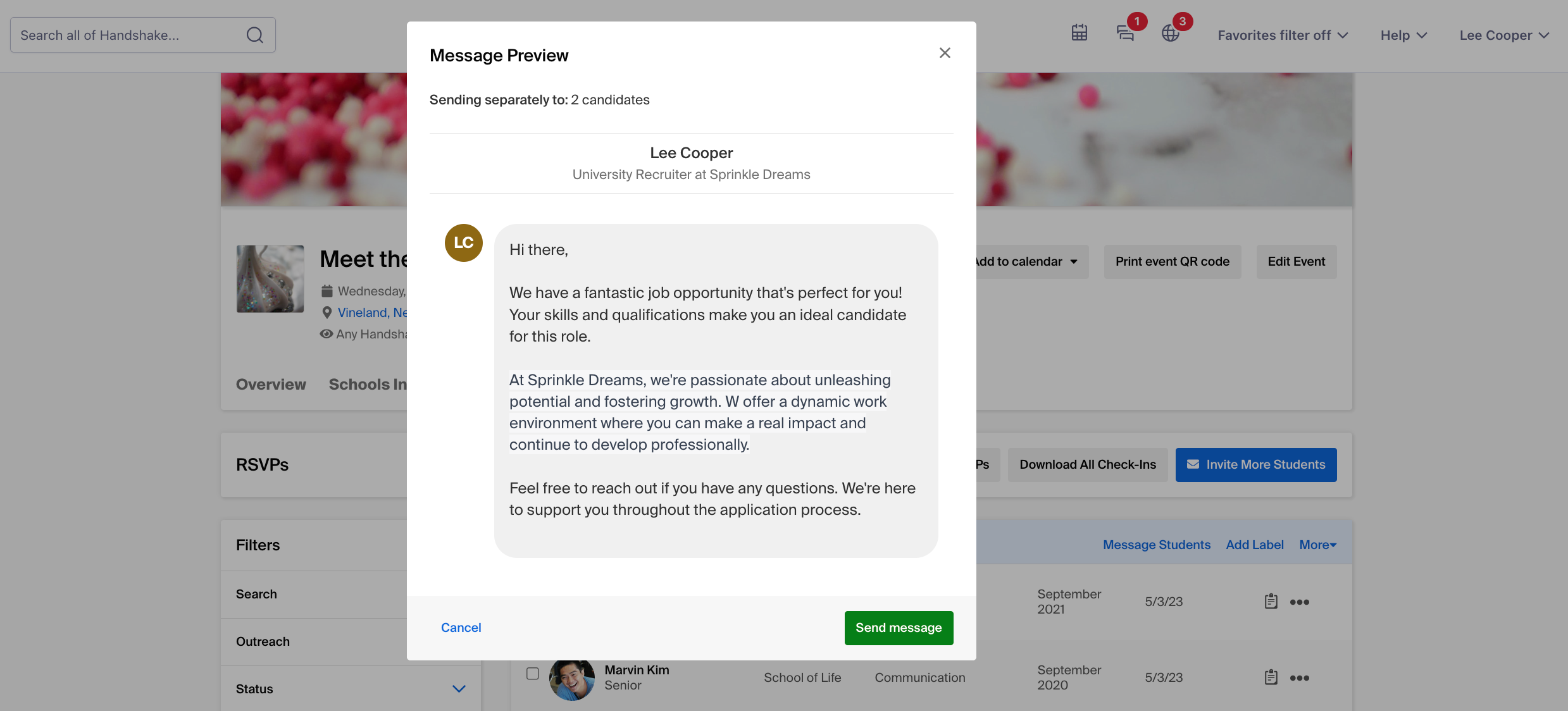 Discover our Messaging Best Practices.