After an event or fair, you can easily access your RSVPs to collect their data and follow-up more efficiently.
Features available only to Premium partners are indicated by an asterisk (*). For more information, please check out this resource.
Access RSVPs
1. Click Events or Fairs from the left navigation bar, then locate the event or fair you want to access RSVPS for. 
Tip: for fairs, check the boxes for "Include Past Fairs" and "Show Registered Only" to locate the fair quickly. For events, use the filters available and check the box for "Include Past Events" to narrow your search results.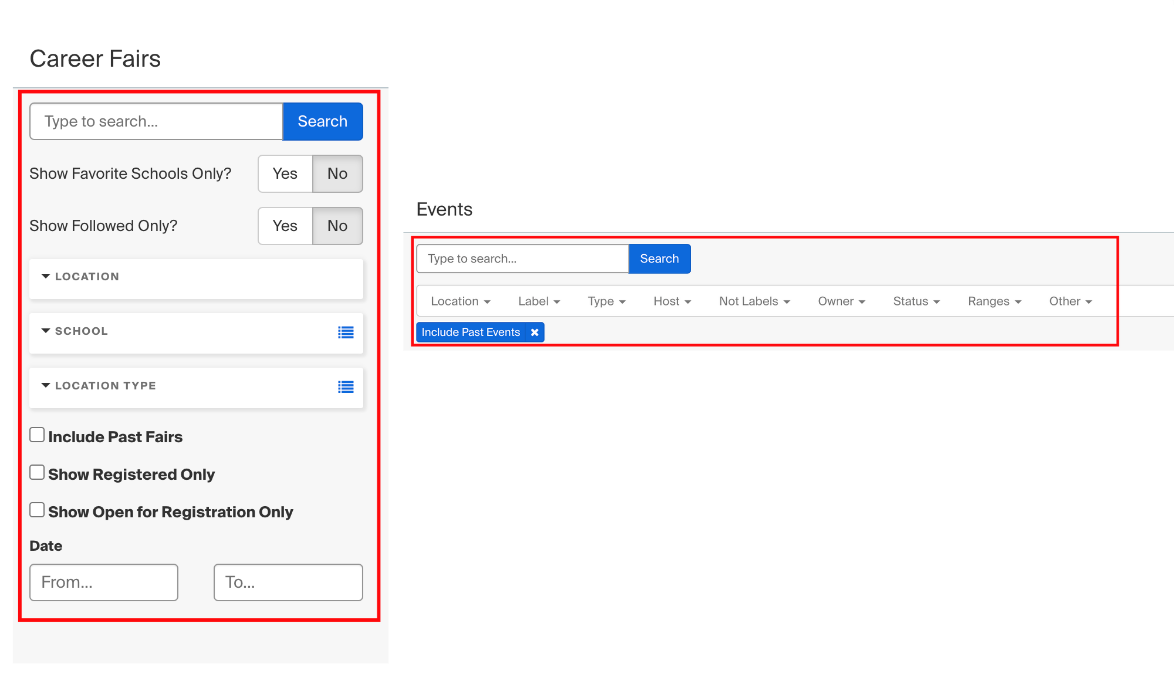 2. Select the event or fair, then click either View RSVP List on the Overview page or the Students tab. 
*Premium partners have access to three additional tabs on the event page:

Institutions Invited
Handshake Events setup
Check-in kiosk setup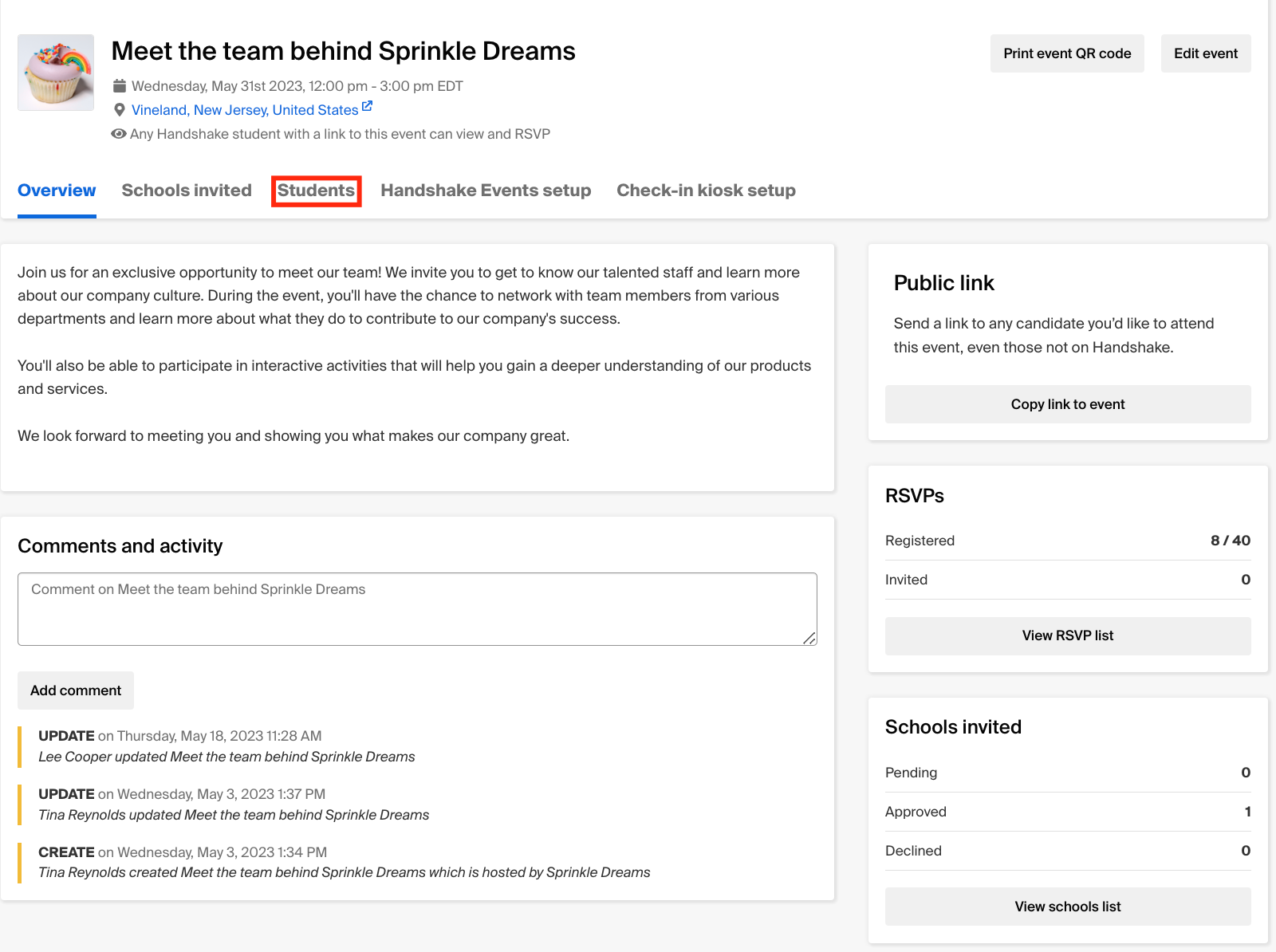 3. The list of students who have RSVP'd and checked in to your session(s) or event is displayed in a table.
You can filter students by: 
Keyword search 
Outreach

Sourced students 

This includes students who registered via a campaign and students who were sourced by bulk messages within the past 6 months.

Status

Evaluated 
Checked in 
RSVP'd 

Sessions (in-person fairs) 

Group sessions (virtual fairs) 

1:1 Sessions (virtual fairs)
Institutions
Level of study
Labels
Not labels
Course
Course category 
Grad date
Handshake profile
Students without a Handshake profile or with a private profile will display a human icon with a strikethrough next to their name. You'll only be able to view the profiles of students who set their profile to be public.

View kiosk responses 
Following check-in, you may view the student's responses if a check-in kiosk was set up and provided.
1. Click the ellipses icon to the far right of the student's name to view their kiosk responses.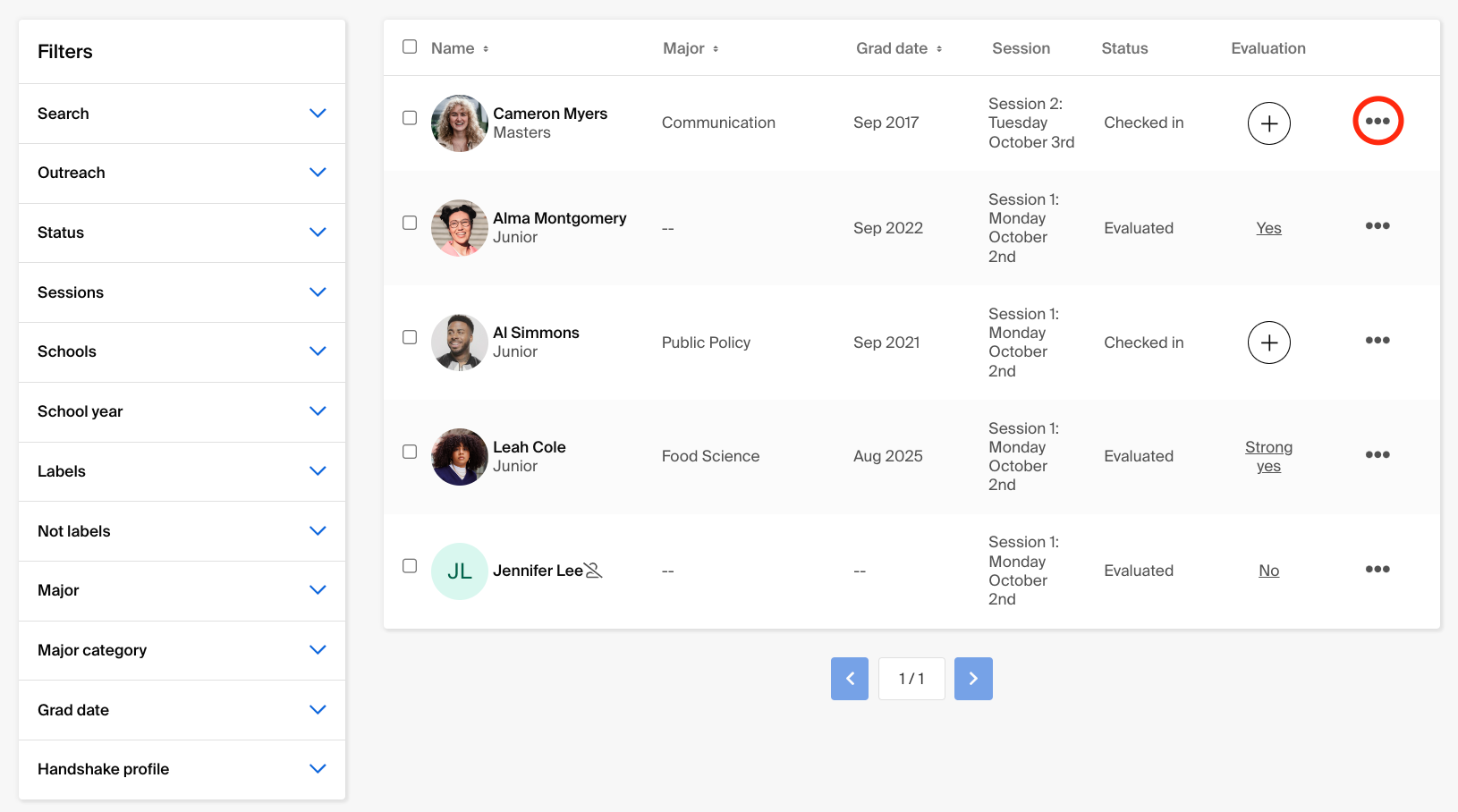 2. A sidesheet will open and highlight the responses submitted by the student. 
Student details include: 
First name
Last name 
Basic information
Labels (if any) 
Kiosk information (responses to fields configured as required and optional)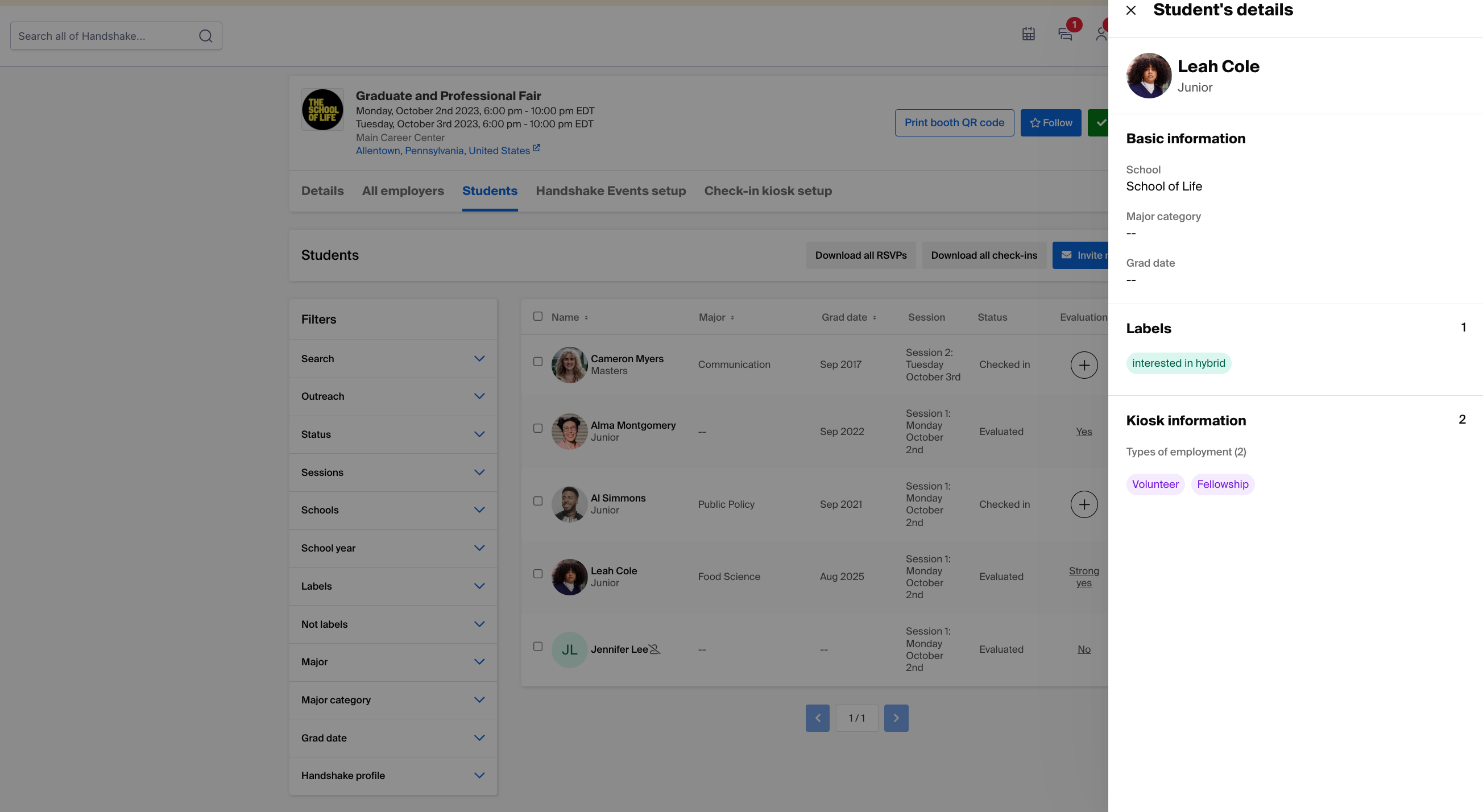 Additional resources 
Access and download CVs from students who have registered to attend your event or who have checked in at your fair booth.
Message your career fair and event RSVPs to further engage potential candidates.
Explore how to best manage your RSVPs with evaluations, notes, and labels.