On Handshake, you can manage your RSVPs with evaluations, notes, and labels to follow up more efficiently.
To manage your RSVPs, navigate to the specific event or fair. Learn more about Accessing Event and Fair RSVPs.
Add evaluations and notes
Evaluations and Notes is a feature included in the Event Manager module for Premium partners, and is available to all active teammates. The feature can be used for events, fairs, and employer-hosted schedules.
Premium features are for Handshake Premium accounts only. For more information, please check out this resource!
1. Click the plus icon to the far right of the student's name in the Evaluation column.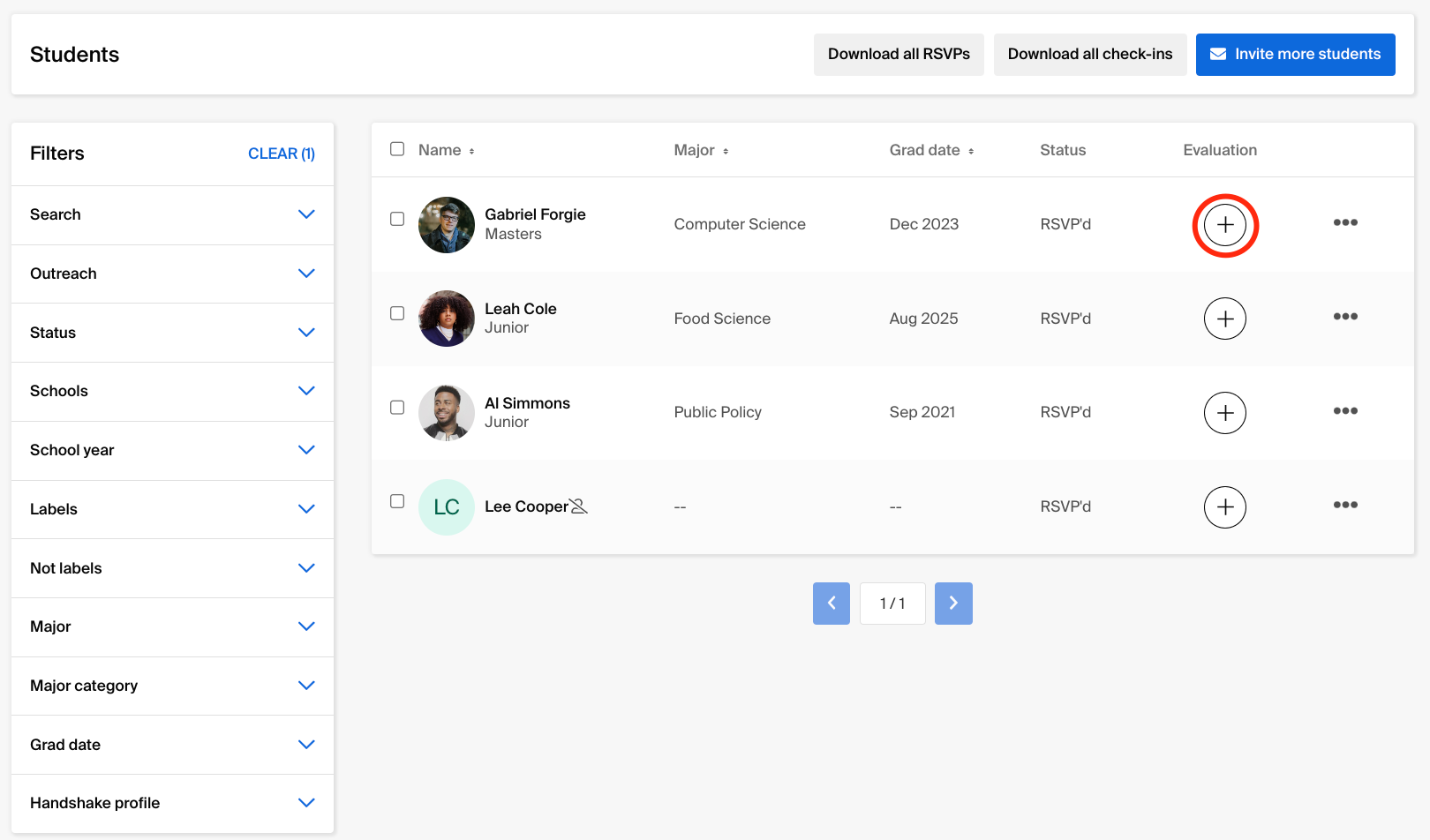 2. Add an evaluation and/or note in the pop-up modal.
Recommendation


Would you recommend the student?

Select rating

Strong no
No
Yes
Strong Yes

Comments

If applicable, add any notes in the textbox.

Photos
3. Click the blue button Submit to save your evaluation and/or notes.
Note: only one evaluation can be saved per student, so if you have a colleague that also wants to rate the student, your colleague should add a note with their comments.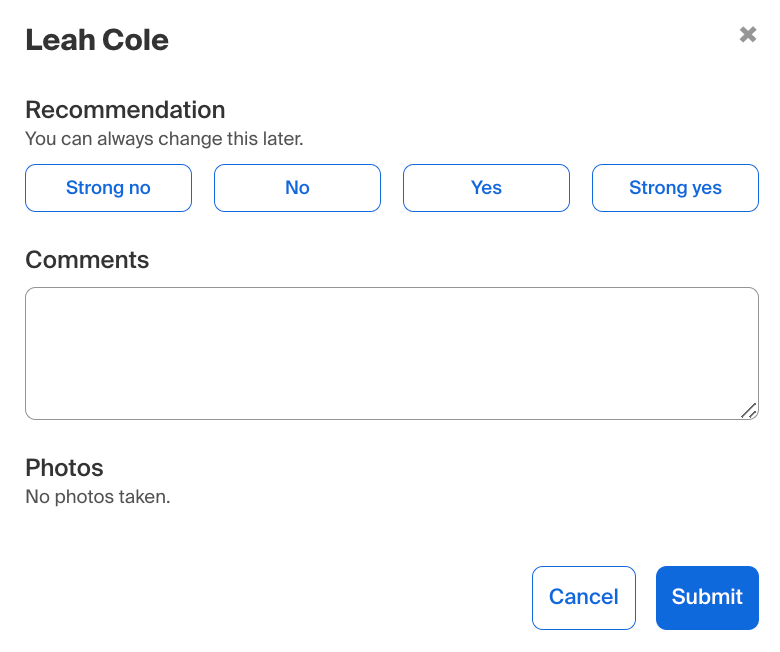 4.The message "Evaluation updated successfully" will appear in a green banner in the lower-right corner of the page.
The Status column displays the status 'Evaluated' and the Evaluation column displays the student's rating.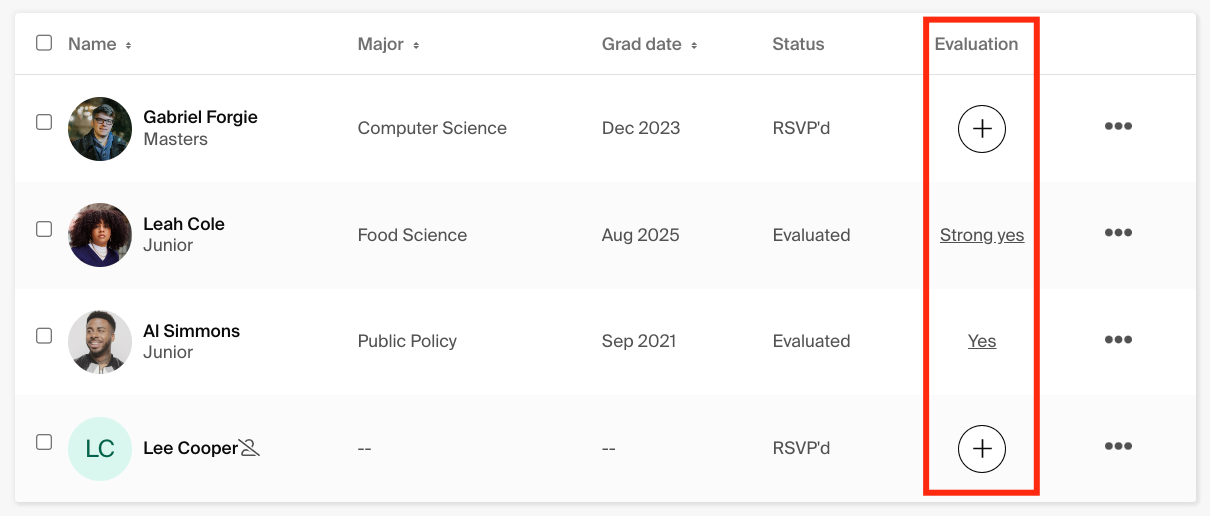 Update evaluation and/or notes
To update a student's evaluation and/or notes, locate the student in the table, then click on the rating.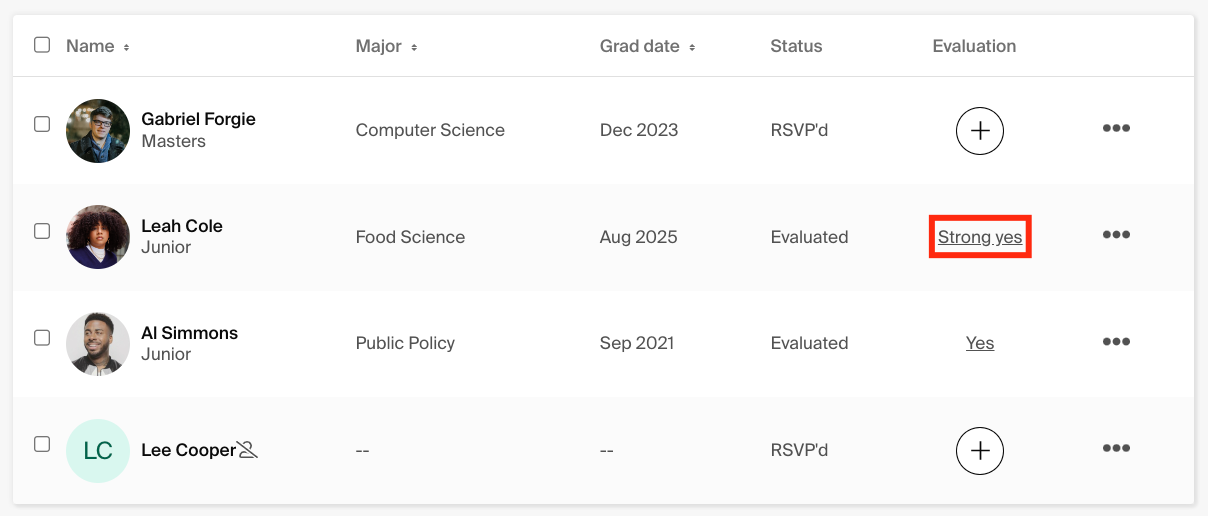 In the pop-up modal, modify the rating and any notes that have been submitted as necessary, then click the blue button Submit.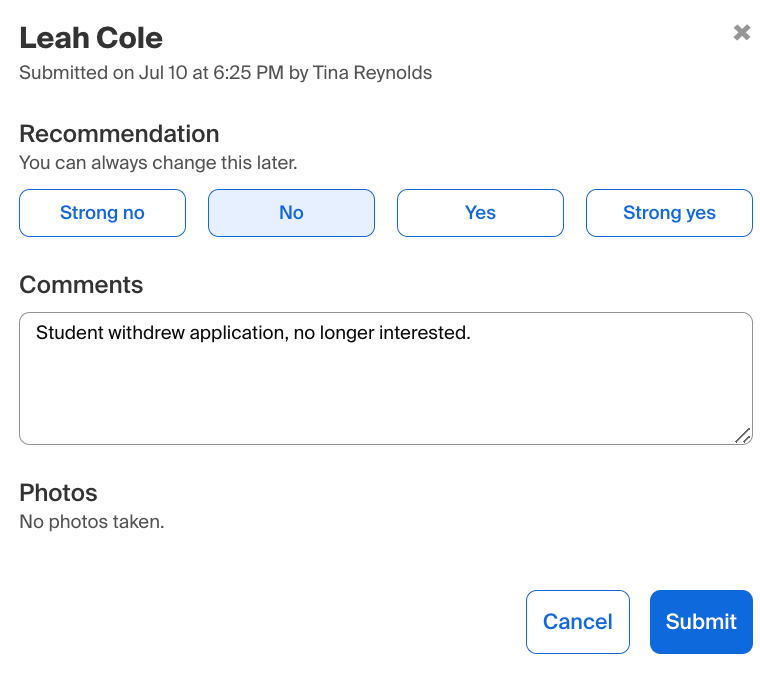 Download check-ins
Click the grey button Download all check-ins above the student table to download evaluations, notes, or student information.

The information below is included in this csv:
First Name, Last Name

Email Address

Graduation Date

Courses

Institution

RSVP

Check-in

Labels

Notes

Jobs Interested In

Evaluation Rating
Adding and removing labels
Labels can be added (or removed) via bulk actions as described below or directly to a candidate's profile.
To add a label, check the box to the far left of the student's name, then click Add Label from the column header row above the attendees table.
To remove a label, check the box to the far left of the student's name, then click More > Remove Label in the upper-right corner of the table.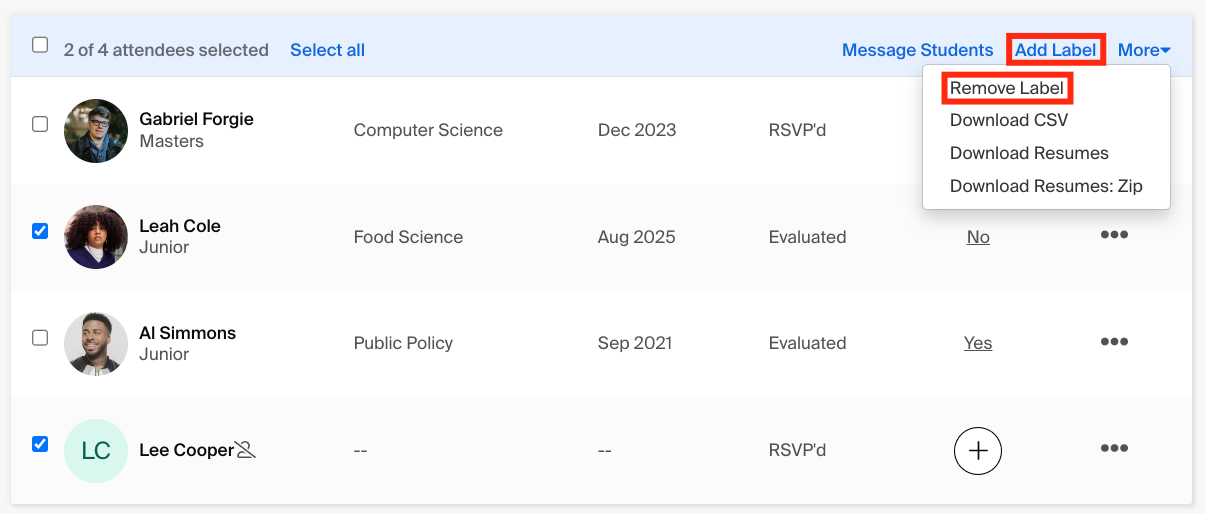 Tip: you can use an added label as a filter on the Talent page in the Profile Attributes section within All filters.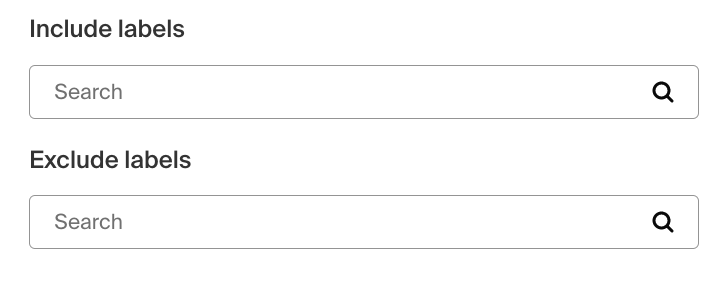 To message students that RSVP'd, refer to Messaging Event and Fair RSVPs.