If you encounter an Employer that elicits concern, you have the ability to alert our Fraud Team by flagging the employer in Handshake.
Employers will not see that they have been flagged, nor are they notified.
Things to Keep in Mind:
When creating a flag, please include as many relevant details in the description box as possible. This will help our Fraud Team investigate mismatching information, fraud, or any other situations as needed.

Insufficient or mismatching profile information: This is for companies that have a nonworking website, or the address doesn't match what is listed on their site, the email domain for the user is different from the corporate/expected domain, etc.
I don't like their hiring practices: This includes a bad interviewing experience from a student, poor communication between the company and applicant, recruiter was a no-show to a registered event or fair, etc.
I don't like the roles they offer: This includes jobs that are strictly commission based, door to door sales or cold calling, multilevel marketing, internships that have program fees, etc.
The employer is spamming my students: examples include repeated job postings or messages
This is a fraudulent or fake employer: This is only for employers that have demonstrated evidence of fraudulent behavior/activity.
Other: Everything else that doesn't fit in one of the other categories - examples: nonworking website, mismatching location information on the profile/website, unpaid fair/event/OCI fees, etc.
How to Flag an Employer:
1. Begin by locating the Employer's profile on Handshake. There are two methods for searching an Employer profile.
You can do this by clicking on Jobs in the upper-middle of the page, then clicking on Employers in the row below that. Use the filters toward the left of the page to narrow down your search of the company profile. Click directly on the name of the company from this list to be taken to their profile page.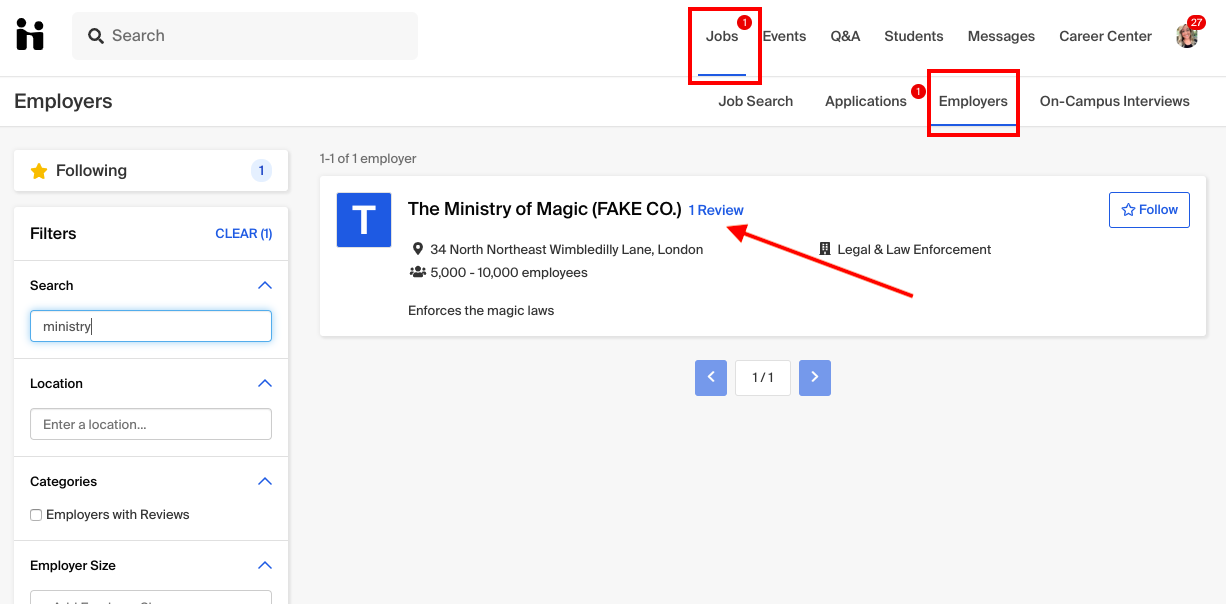 You can also search for the Employer in the general search bar located towards the top of the page.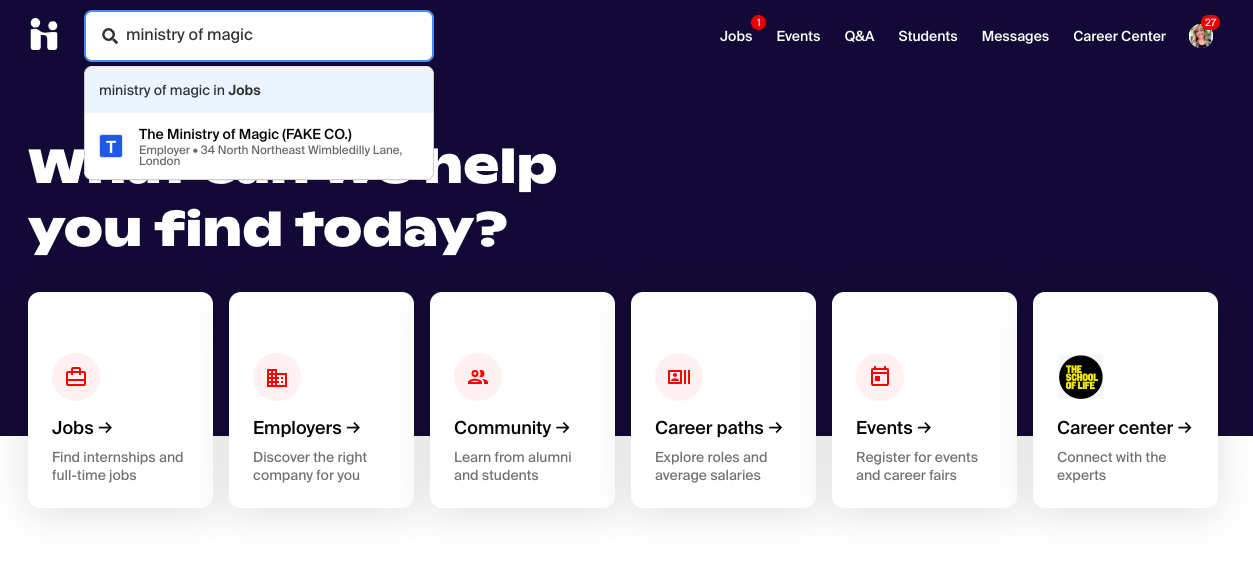 2. Once you are viewing the Employer's company profile on Handshake, scroll down to the very bottom of the page. From here, click on "Flag this Employer for abuse" in the lower-right corner.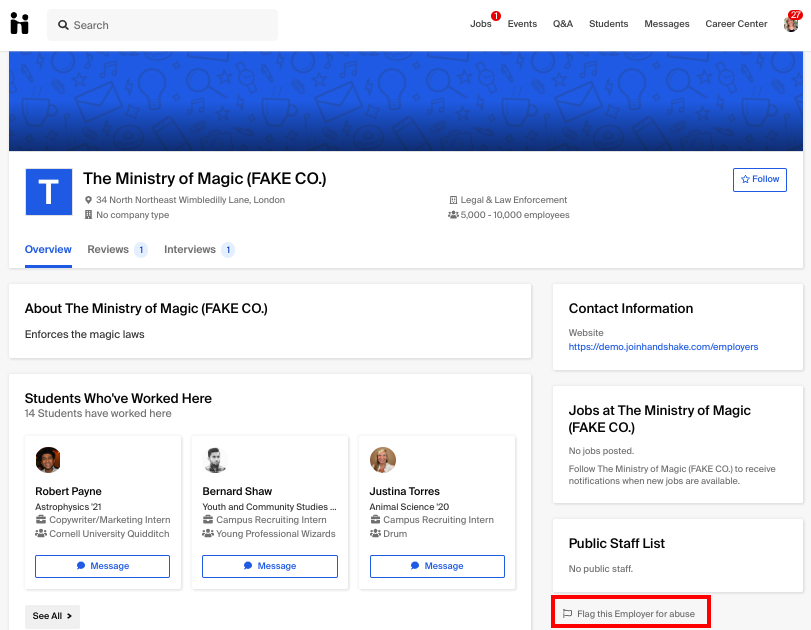 3. From here, you can create your flag. Please keep in mind the above tips in selecting the correct category for the flag and provide a detailed description for our Trust & Safety Team to review. Once you've entered the desired details, click Create Employer Flag in the lower-right corner to submit the flag.