In an effort to continue to democratise access to information, we provide each company access to enable or disable SEO for their company profile, which allows employer pages, Q&A, and Reviews submitted in Handshake to be visible outside of Handshake.
Note: Even if the SEO setting is enabled, an employer page will not be publicly searchable unless there is a Q&A or a review associated with it.
Background
We've learned through our user research that students primarily use Google to search and find career advice and opportunities which is why we are improving the ability for students to find these pages visible through search.
To protect students' privacy, their profile pictures, names, and institutions will be hidden on external pages - only a student's most recent work experience and level of study will be visible outside of Handshake.
Update SEO settings for your company
Only a company profile Owner or Admin can change the setting to keep company information private in Handshake. If you are in one of these roles and interested in keeping your company information private, you'll need to take the following steps:
1. Click on your name in the top right, and select Company Settings.
2. Select Global Settings from the left menu on that page, and uncheck the option for Allow Public Pages - SEO, as seen below:

3. Click Save to update.
Example Public Pages
Employer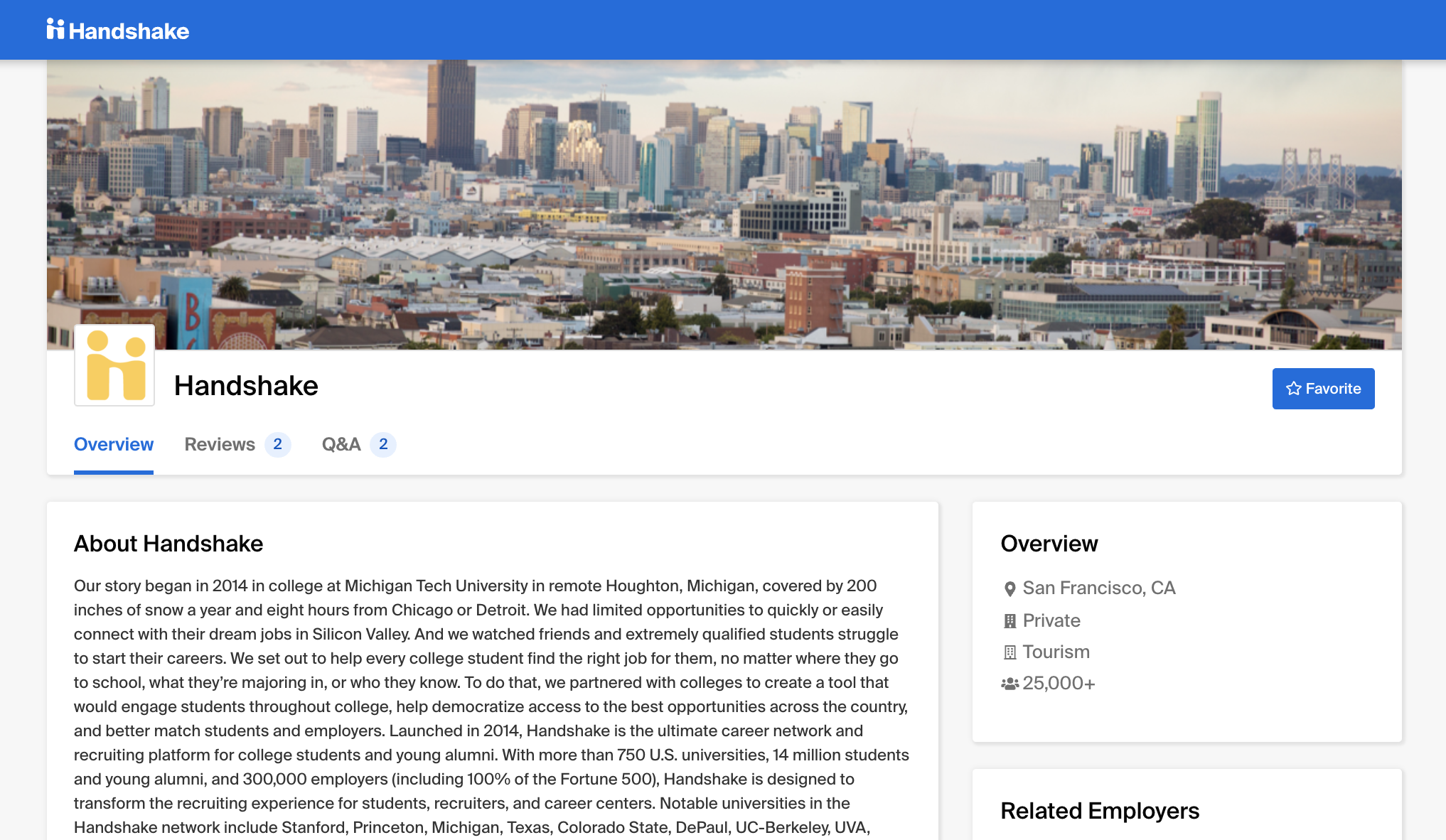 Reviews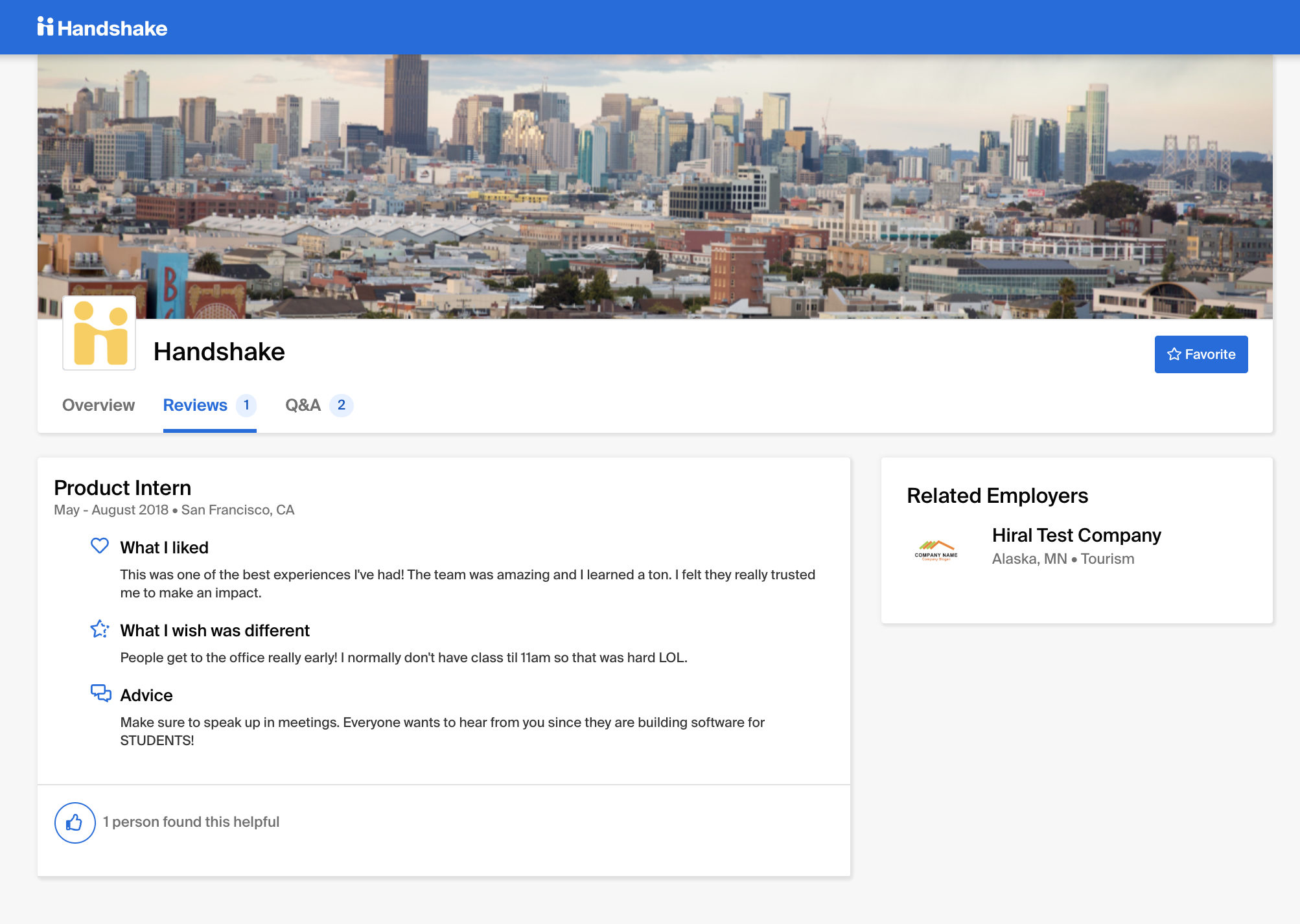 Q&A