When setting up your Handshake account, you're prompted to include information about your identity and demographic. If you previously bypassed this step, or you'd like to make any updates to the information provided, follow the steps below!
Note: Demographic information on your profile is only visible to you. Even if your profile is visible to employers, the information is not shared on your profile. For more information, refer to Employer Interactions with Students.
Refer to The Student On-boarding Experience for more information on these fields, and why you may choose to add them.
1. Click your account icon in the upper-right corner of Handshake, then click My Profile.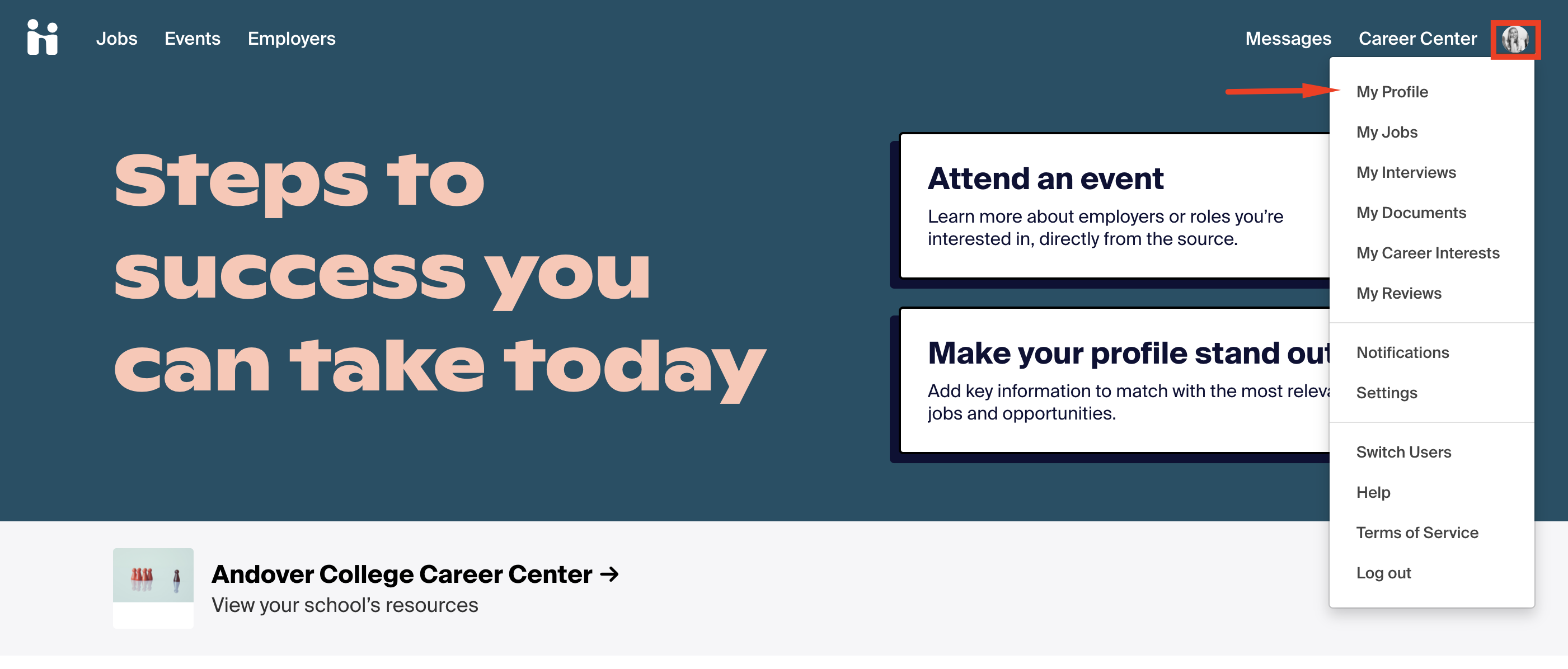 2. Locate the Personal Information section, directly below the "Your Interests" section on the left side of the page, then click the pencil icon.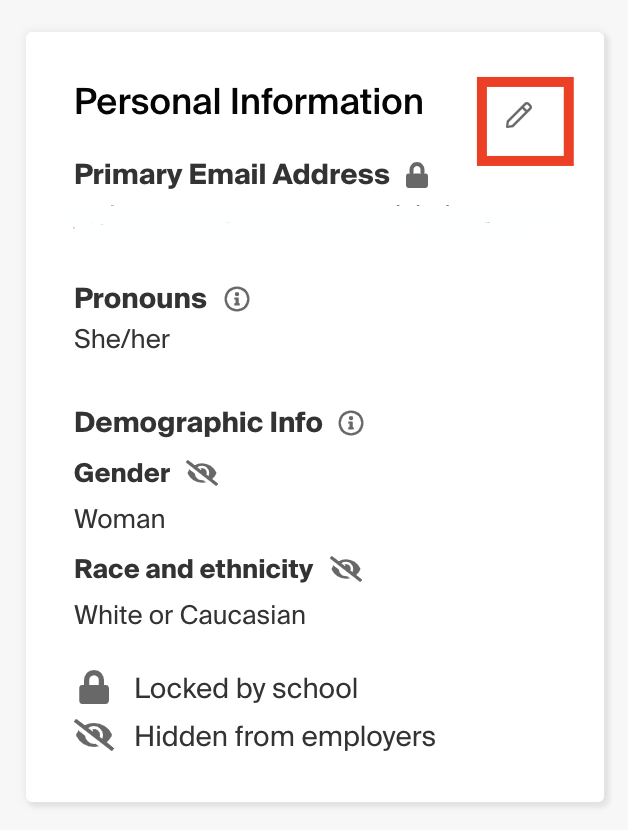 3. All fields that can be updated will become available:
Hometown Location
Pronouns
Demographic Information

Gender
Race and ethnicity
Socio-economic background
4. Click the box under the field you would like to add or change. An outline will appear around the box that is being updated.
if the field is blank, type your response in the box.
if the field already has something in it, remove the current information by pressing the delete button on your keyboard or clicking the "x" next your response, then add your updated answer.

5. Once the updates have been made, click the green Save button.