If you are interested in asking students specific questions based on their answer to "What are you primarily doing after graduation?" on the First Destination Survey you can follow these instructions.
Create the Additional Questions Survey
Create a survey in Handshake's survey section that has a page for each First Destination Response type (or a subset of these types). Refer to Creating and Testing Surveys for more information on this process.
Tip: Create a new survey from a template to auto create this.
Working
Volunteering
Military
Continuing Education
Military
Still Looking
Not Seeking
As of March 2020, you are now able to select a particular audience based on student profile data (Major Group or College) per page in your survey creation!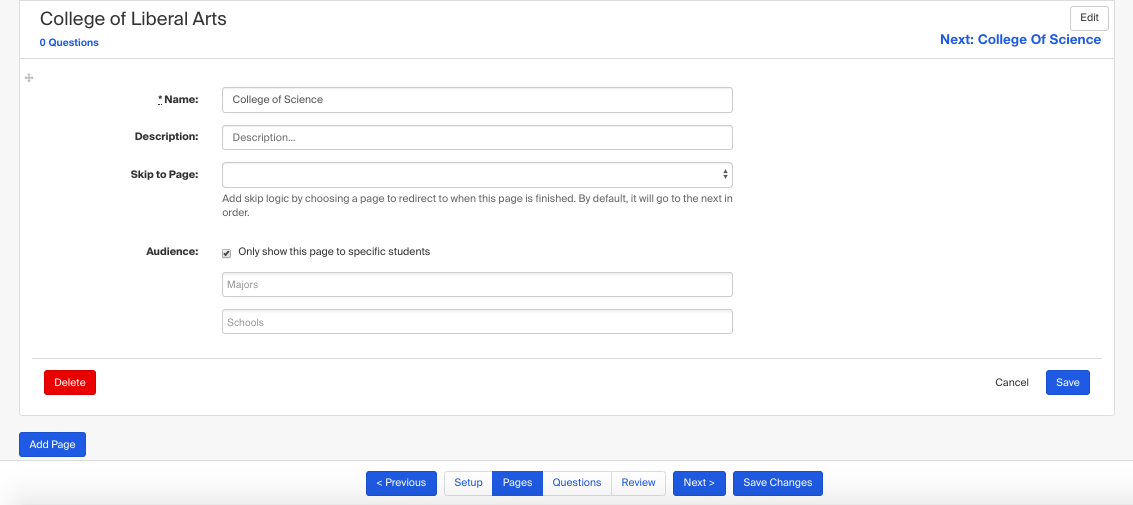 Example Additional Questions Survey:

Working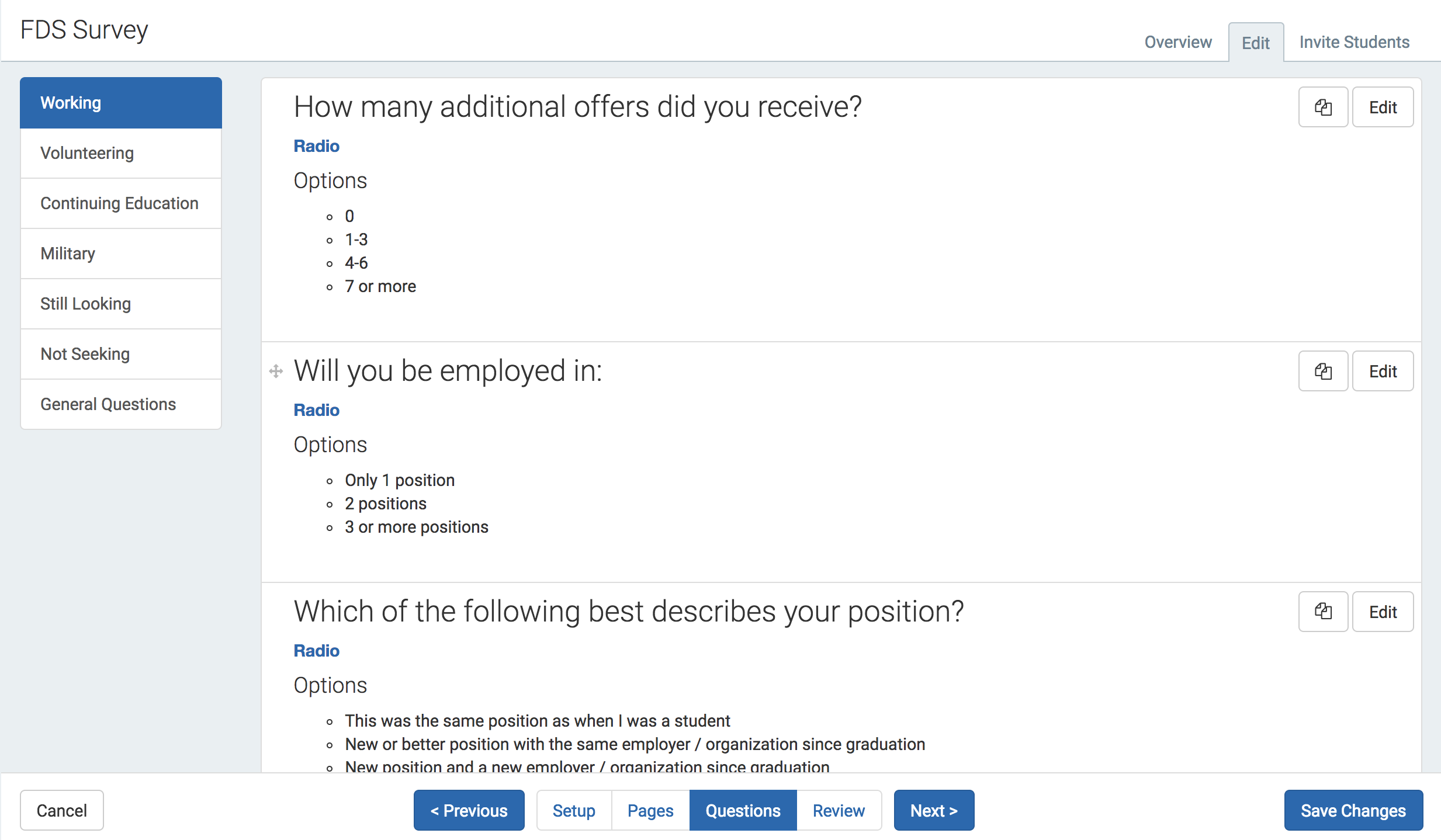 General Questions (all First Destination Survey recipients)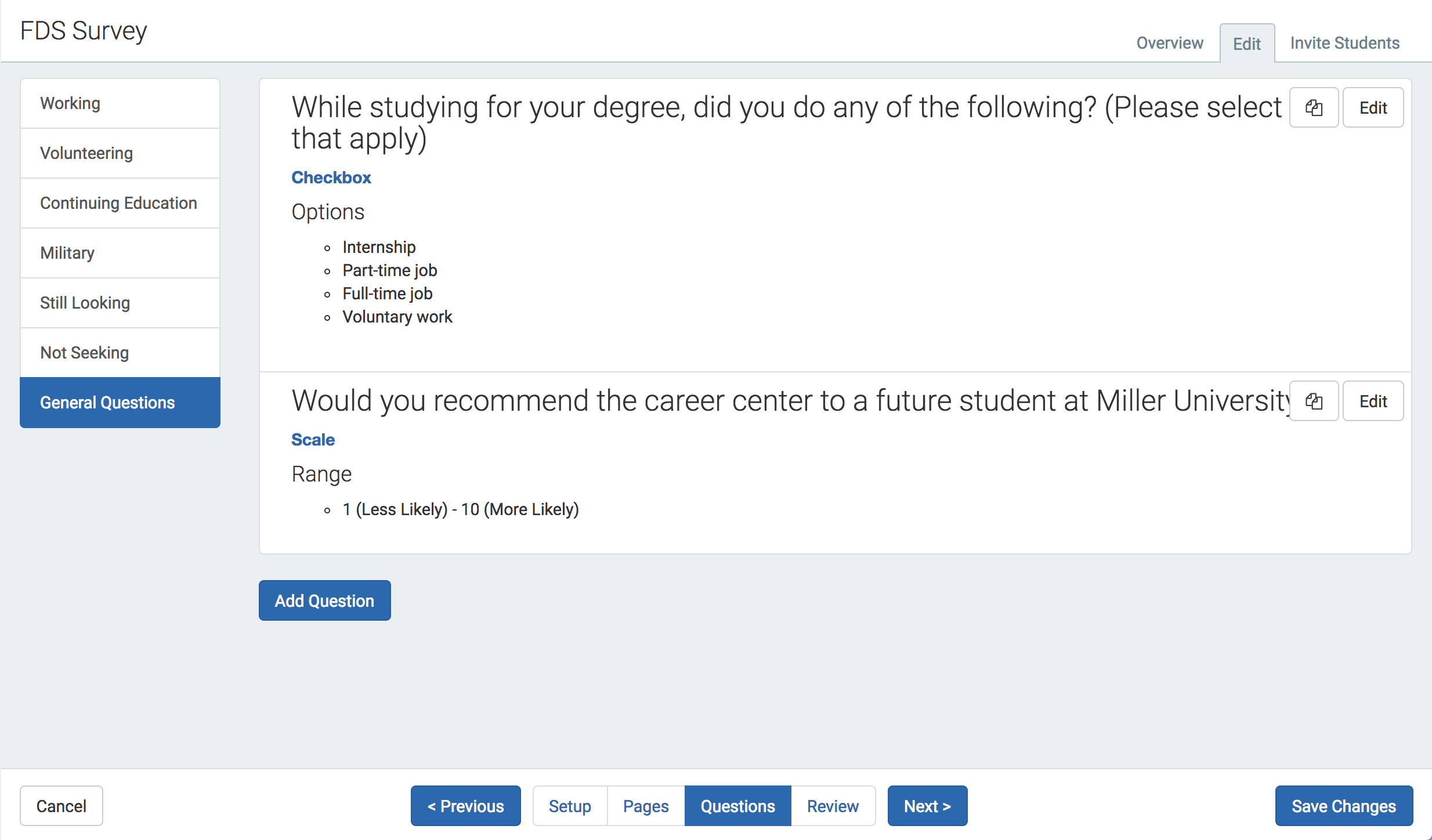 This survey is created in the Survey section of Handshake and each individual page should skip to your general questions. Notice the Skips To Field on each page which you can set using the Edit option.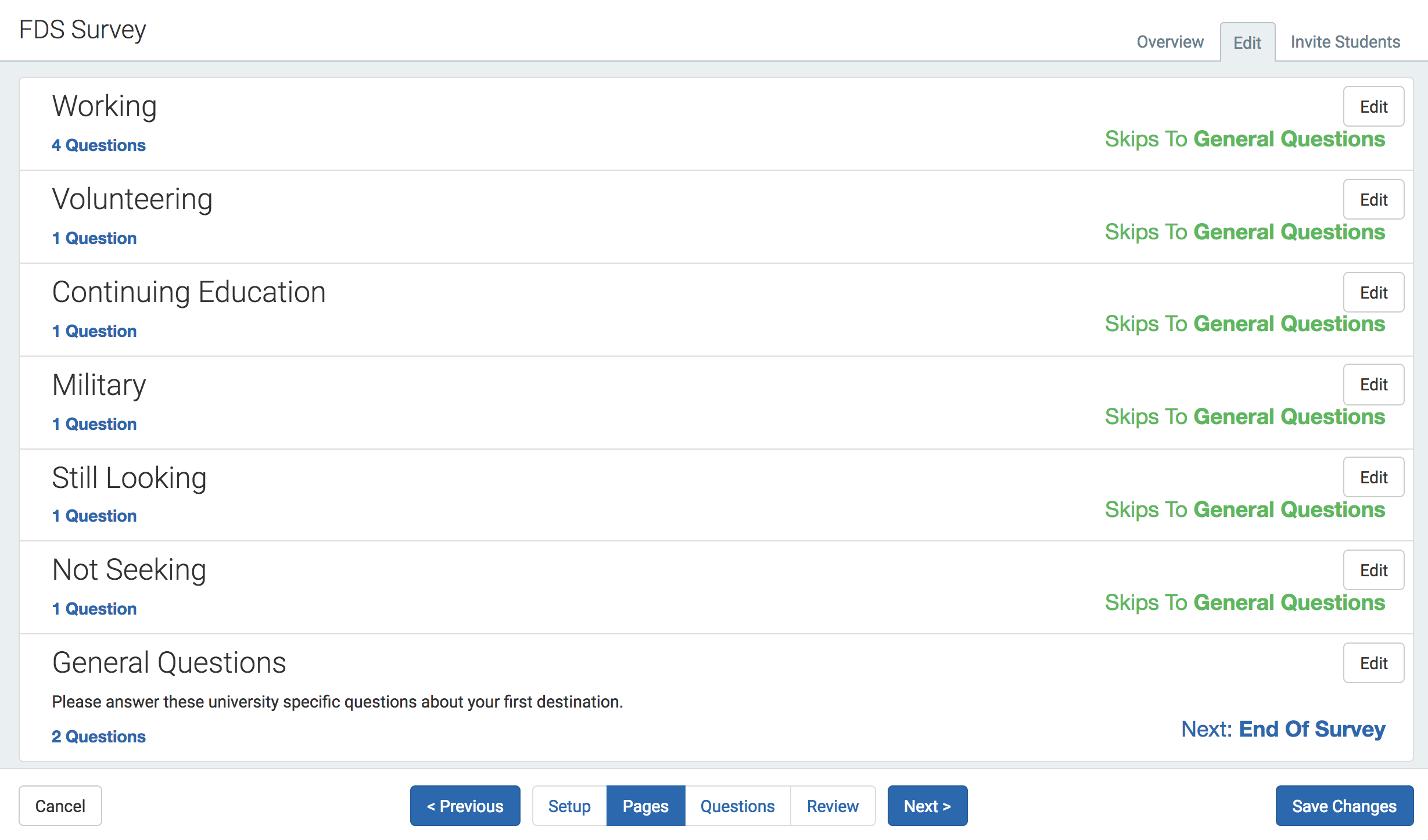 Attaching Additional Questions to your First Destination Survey
Note: If you are only asking specific questions for one response type your additional question might look like the example below.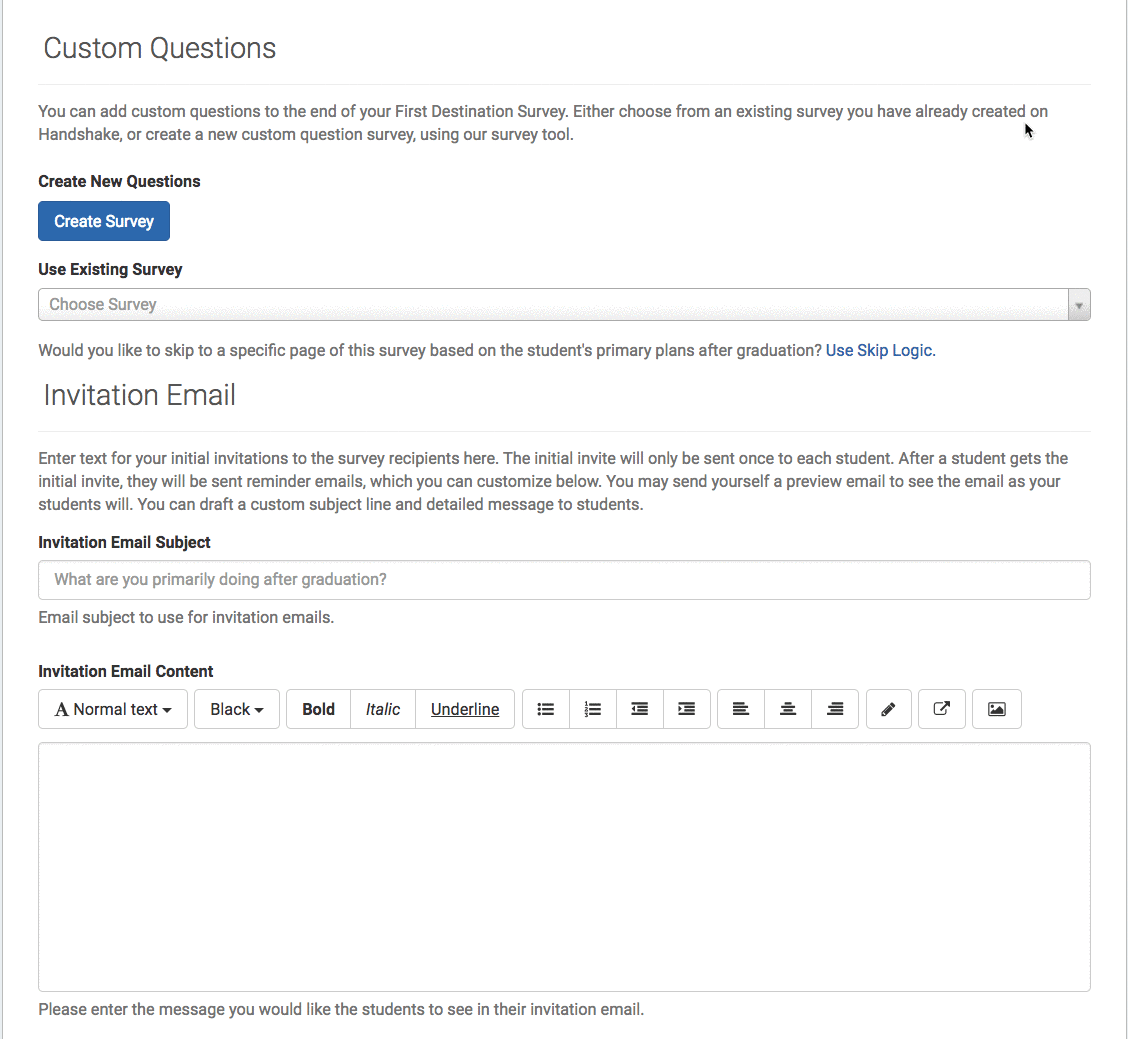 Open the first destination survey that you would like to attach your additional questions to.
1. Navigate to the Survey Settings section

2. In the Custom Questions section, choose the survey that you created above and then click Use Skip Logic to set up your additional questions.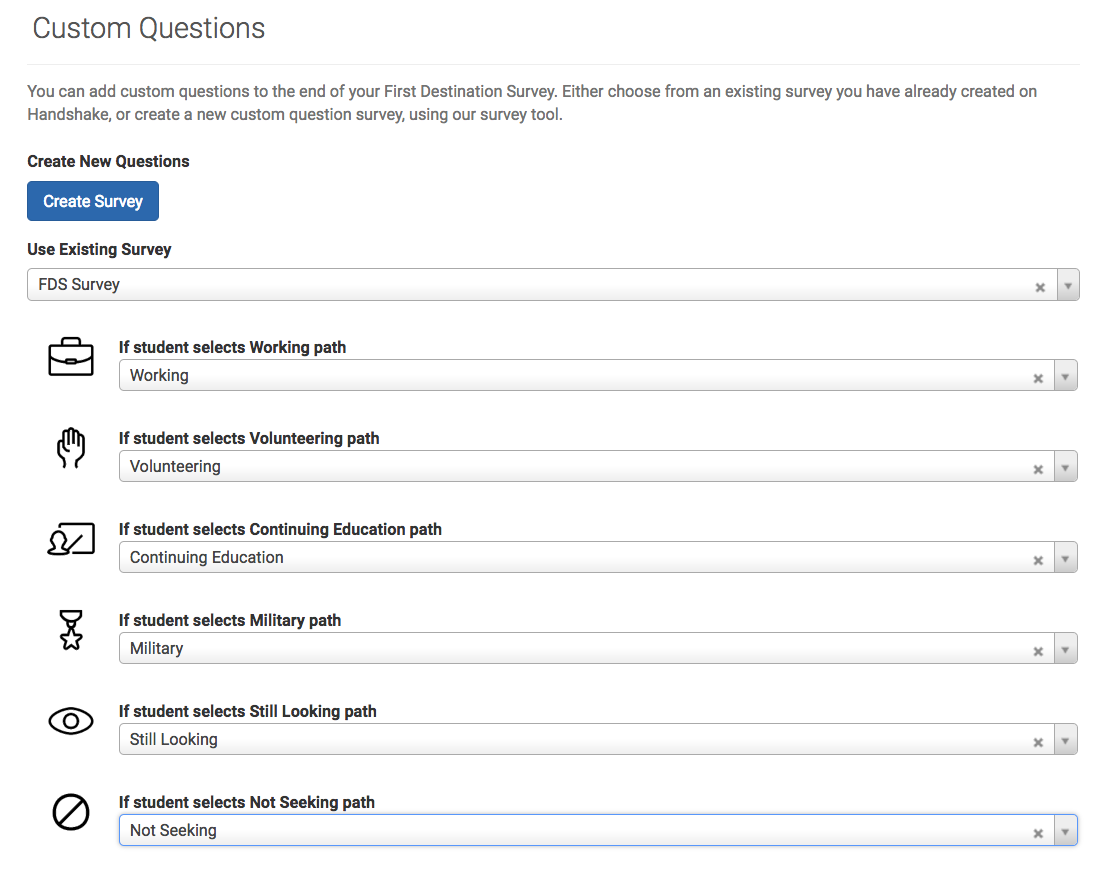 3. Make sure each page points to the correct page that you created above.
Note: If you would like to only use specific questions for the Working response type your survey setup may look like the one below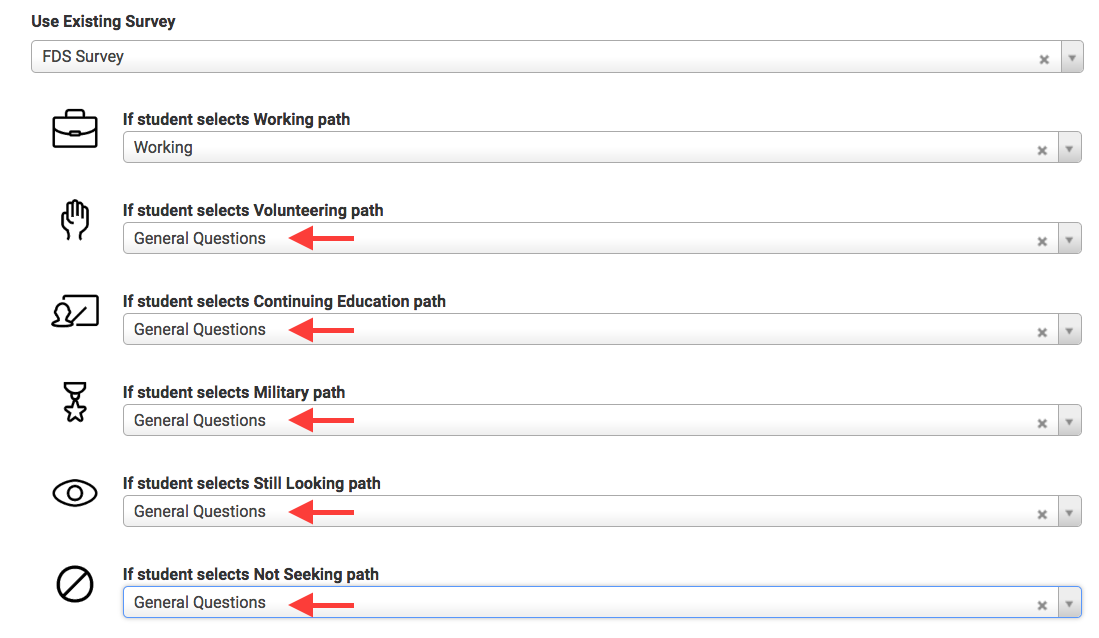 What will this look like for students?
A student who chooses the working path in FDS: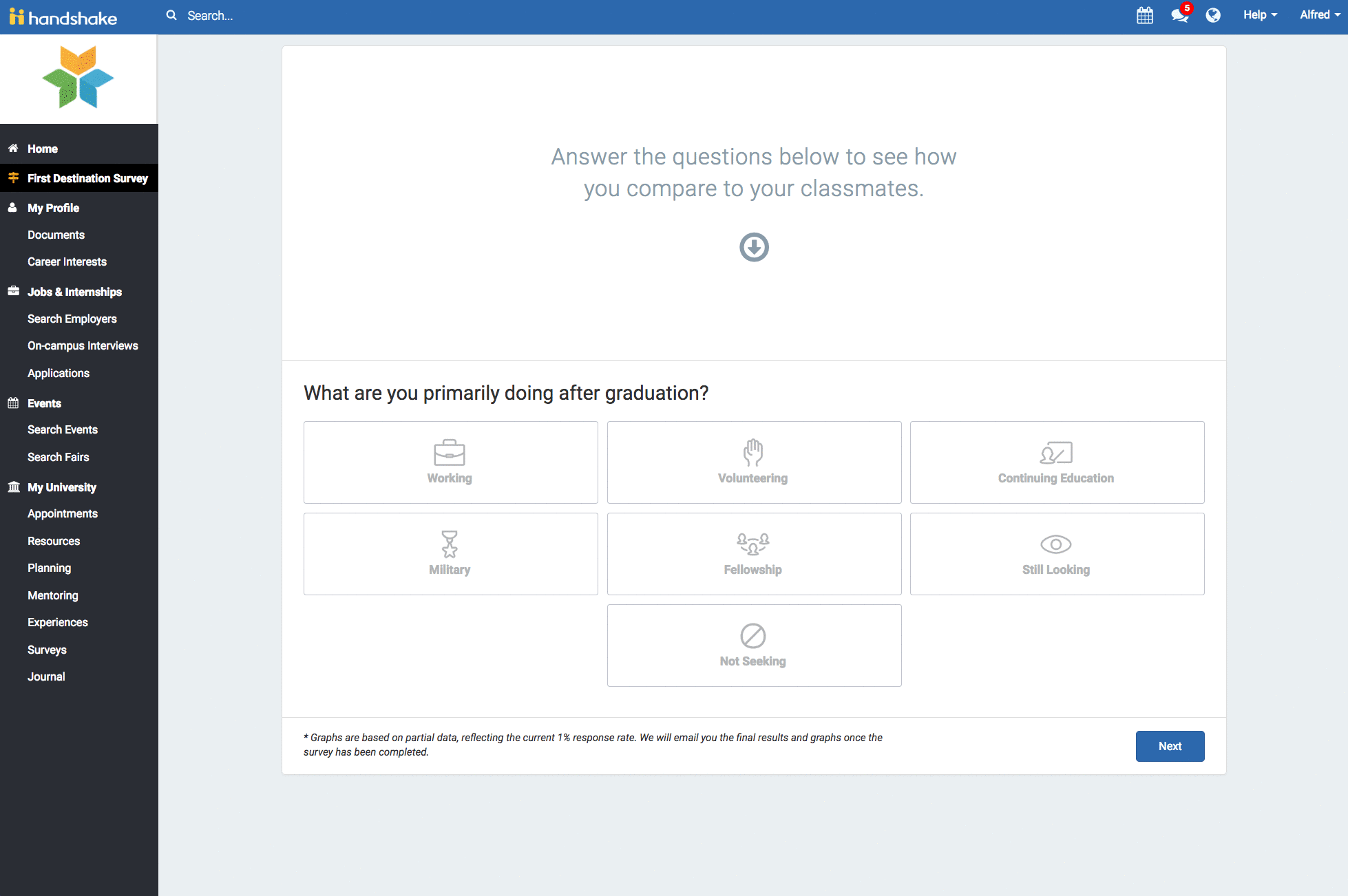 A student who chooses the Still Looking path in FDS: