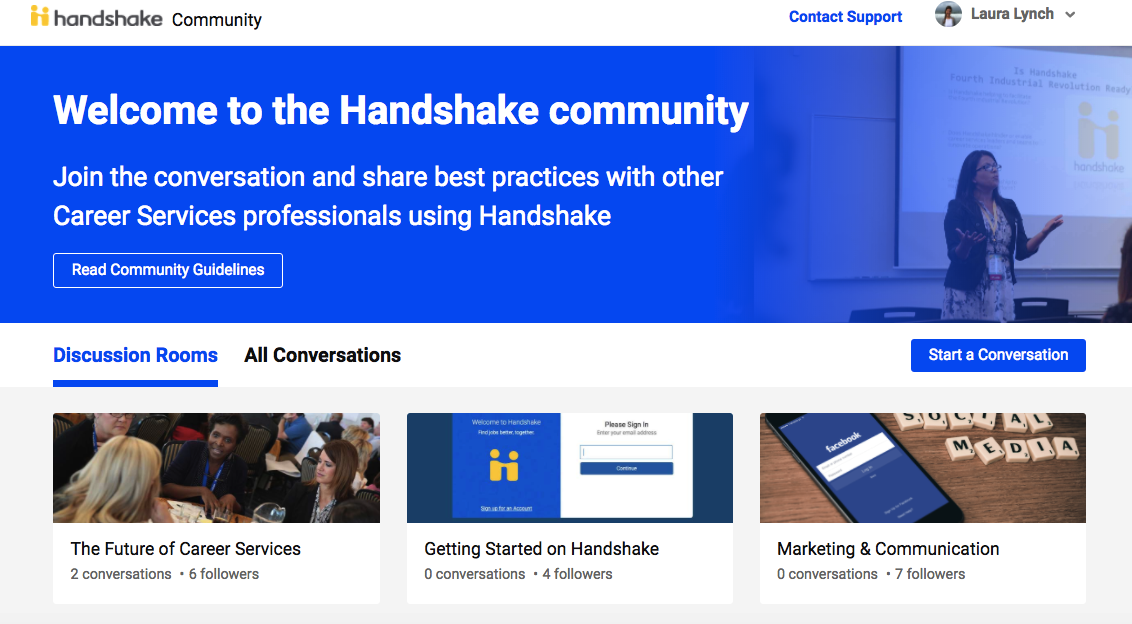 About
We created the Handshake Community in order to connect universities and colleges around the country to ask everyday questions, share best practices, and help each other make the most out of Handshake.  
Guidelines
The community is a space for shared learning and best practices and not for product troubleshooting or urgent/time sensitive issues. If you have a troubleshooting or urgent issue that needs Handshake involvement you should contact support through this support form.
Handshake will monitor all posts but not comment on all of them. We'll chime in if a feature or workflow best practice needs to be confirmed or if there's a sensitive issue.
Join:
All career services users in Handshake have access to the community.  You can access the community through the help menu in Handshake.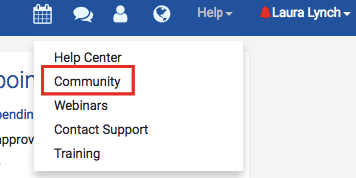 Notification Preferences:
In the Handshake community, you can manage which discussion rooms you get emails about.  You can subscribe to all new posts or all new posts and comments.  You can do this by clicking into a discussion room and clicking on "Follow" .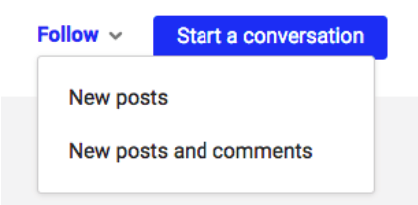 Creating a Post:
You can create a new post by clicking "Start a conversation".  This will bring you to a form where you can create a post.  The post will ask you for a subject.  This subject should be used similar to email and be a general overview of what you want to start a conversation about.  There will also be a box where you can add more details, pictures, or links.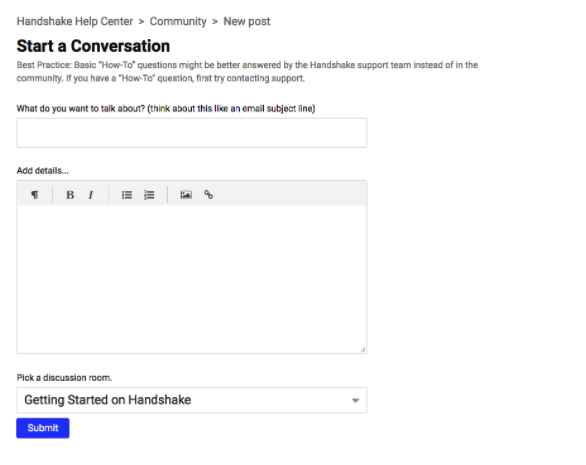 Respond to a Post:
To respond to a post in the community, you can click into the box below the post.  Once you click into this box you will see similar formatting options seen when creating a post.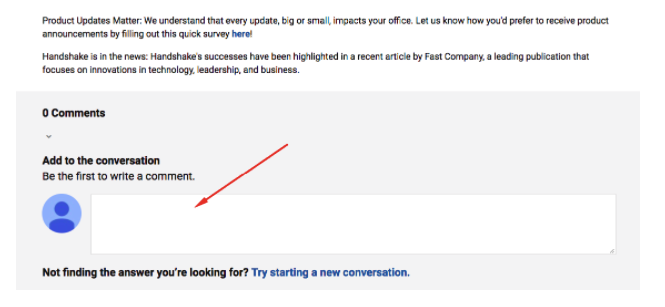 Recommended Types of Posts for the Community:
We recommend posting shared learning and best practices in this community.  A few examples of questions could be as follows:
How do other schools set up appointment types?

Does any other schools have student marketing material they can share?