To effectively cancel an event, you can either delete it entirely if you are the owner, or if you are not the owner, you can reset it to pending and then decline the event. In either workflow, registered students will not be notified of the cancellation/deletion, so we recommend following up with them to let them know of the change.
Career Services users can delete events, but the event can't be in the past, and you need to be the owner of the event in order to delete. Any event in the past or that is created by an employer will not be able to be deleted.
*Please note: deleting an event also deletes all associated data from the event, including any history of registered attendees as well.
To delete an event:
1. Go to your event page
2. Select "Edit"

3. Scroll to the bottom and select "Delete"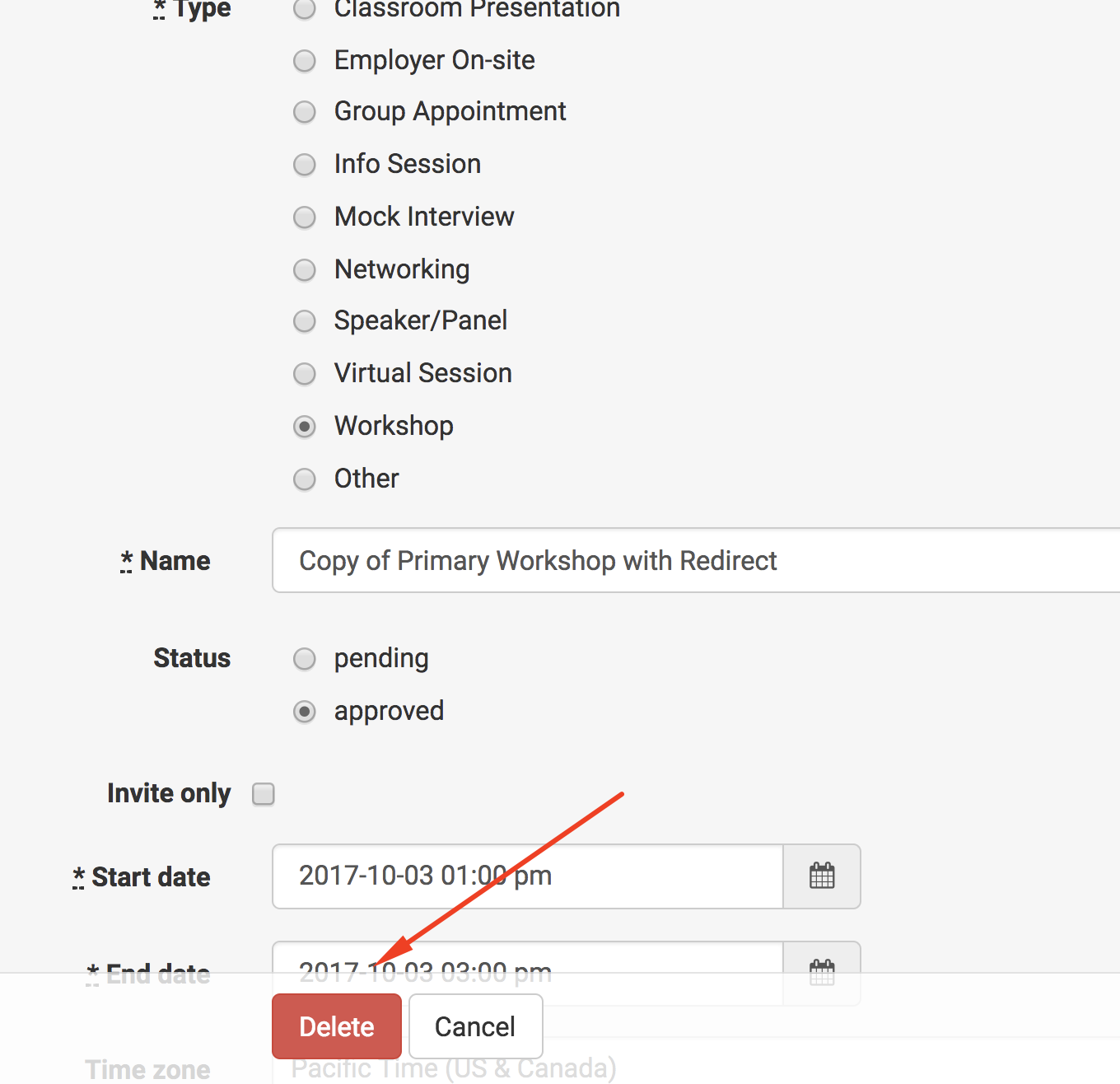 If your school tracks cancelled events, you can choose to reset the event to Pending and then Decline it, then you can add a label to the event to indicate it was cancelled. This workflow allows you to easily identify which events were cancelled via Insights or the Events page.