If a career services user should be featured on the institution's home page, and their profile should be viewable to students and employers as a point of contact, they'll need the Public Profile role in Handshake. 
To learn more about roles in Handshake, refer to School Settings: Career Services Staff Roles and Permissions.
Users featured as a point of contact for the institution, will have their first name, last name, and title displayed under the Public Staff List.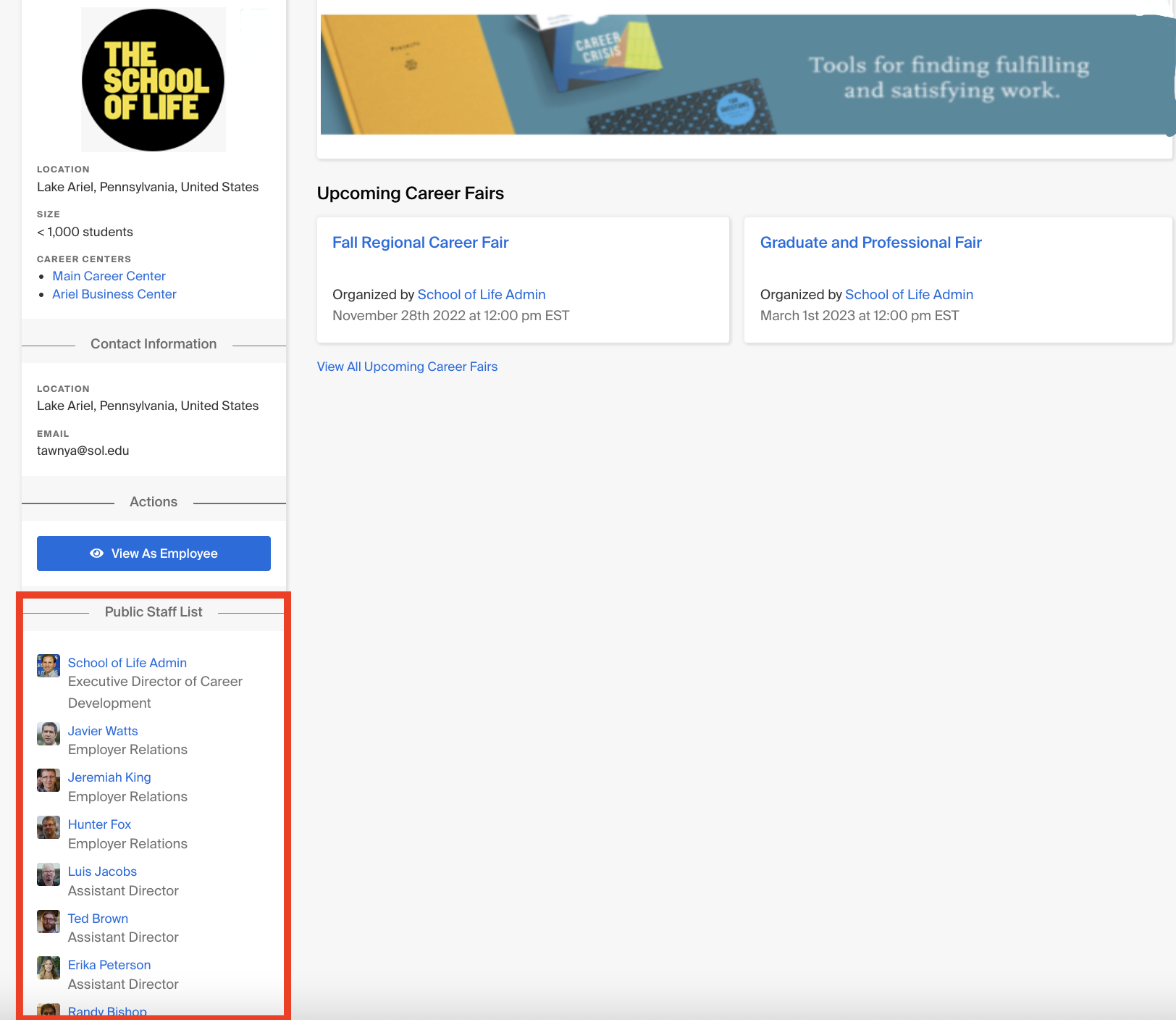 To update a career services user account, or your own, follow the steps outlines below. 
Note: you'll need to the Manage Staff role assigned to your account to make changes. 
1. Click your name in the upper-right corner of the screen, then click School Settings from the dropdown. 
2. Click Staff Management from the menu on the left side of the page. 
3. Locate the user you need to update, click the button Manage, then click Edit User from the dropdown. 

4. Click Roles from the menu on the left side of the page. 
5. Check the Public Profile option under Other Settings to add the staff member as a Point of Contact on your institutions page. 
Reminder: being a Point of Contact means the staff member's profile link and job title are viewable by students and employers viewing the school's page.
To remove a career services profile from being listed as a Point of Contact, repeat steps 1-4, then uncheck the Public Profile option.