You can change a student's application status to either Hired or Declined by:
View Job

View Applicants 

Open dropdown menu under Status on desired applicant and select either Hired or Declined. 

Keep in mind: Changing an applicant's  status from pending to declined or hired will not send any notification to the applicant. However, the applicant will be able to check their status on their Handshake account and see that their status has changed.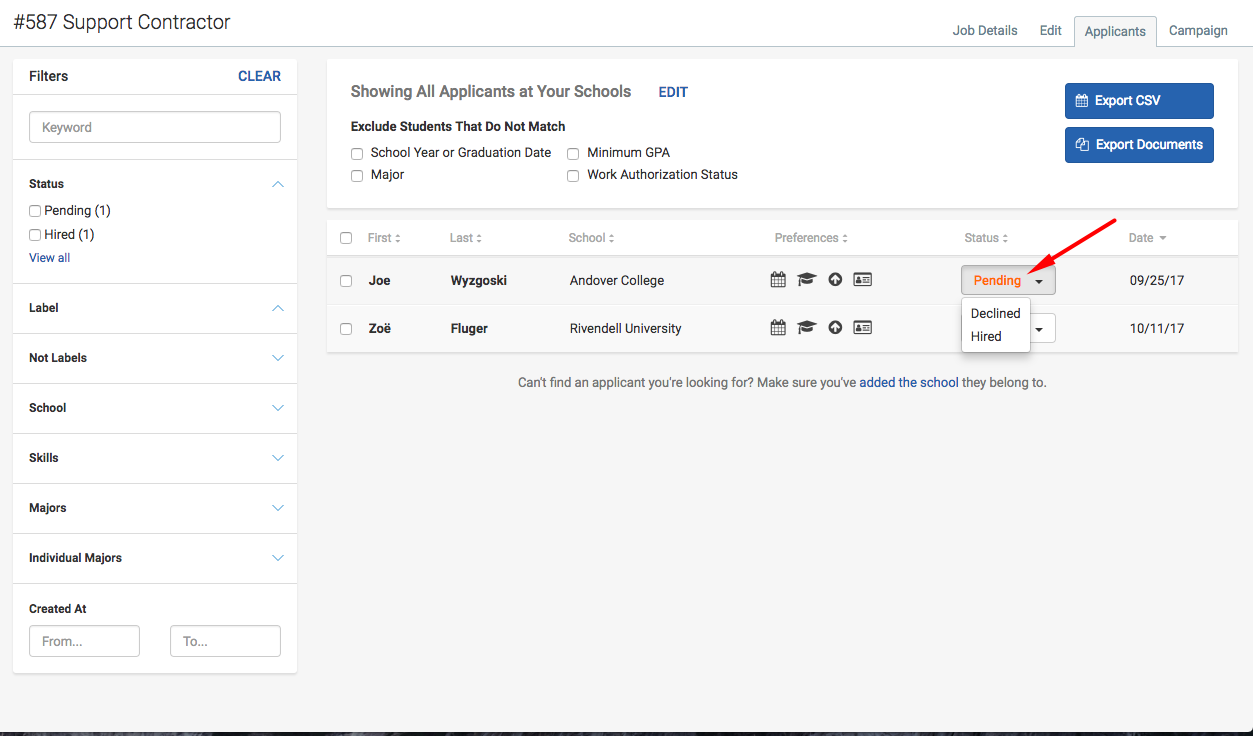 If the position has been filled by a means other than Handshake, you can edit the expiration of this job posting and set it to have expired the date of hire. 
Related Articles: