If you have an active job posting in Handshake, and would like to update the applicants status, you can do so by marking them as Reviewed, Declined, or Hired.
Note: when updating an applicants status, it does not update the job itself. Students will still be able to apply to the job as long as the expiration date has not passed.

To update an applicants status, locate the job in Handshake, and then go the Applicants page. If you aren't sure how to do this, refer to Reviewing Applications in Handshake.
Updating an Applicant Status
On the Applicants page, all applicants are displayed in the order of their submission, with the most recent at the top and the oldest at the bottom.
1. Locate the applicant you would like to update the status for.
2. To the right of the applicants name and school, click the dropdown arrow under the Status column.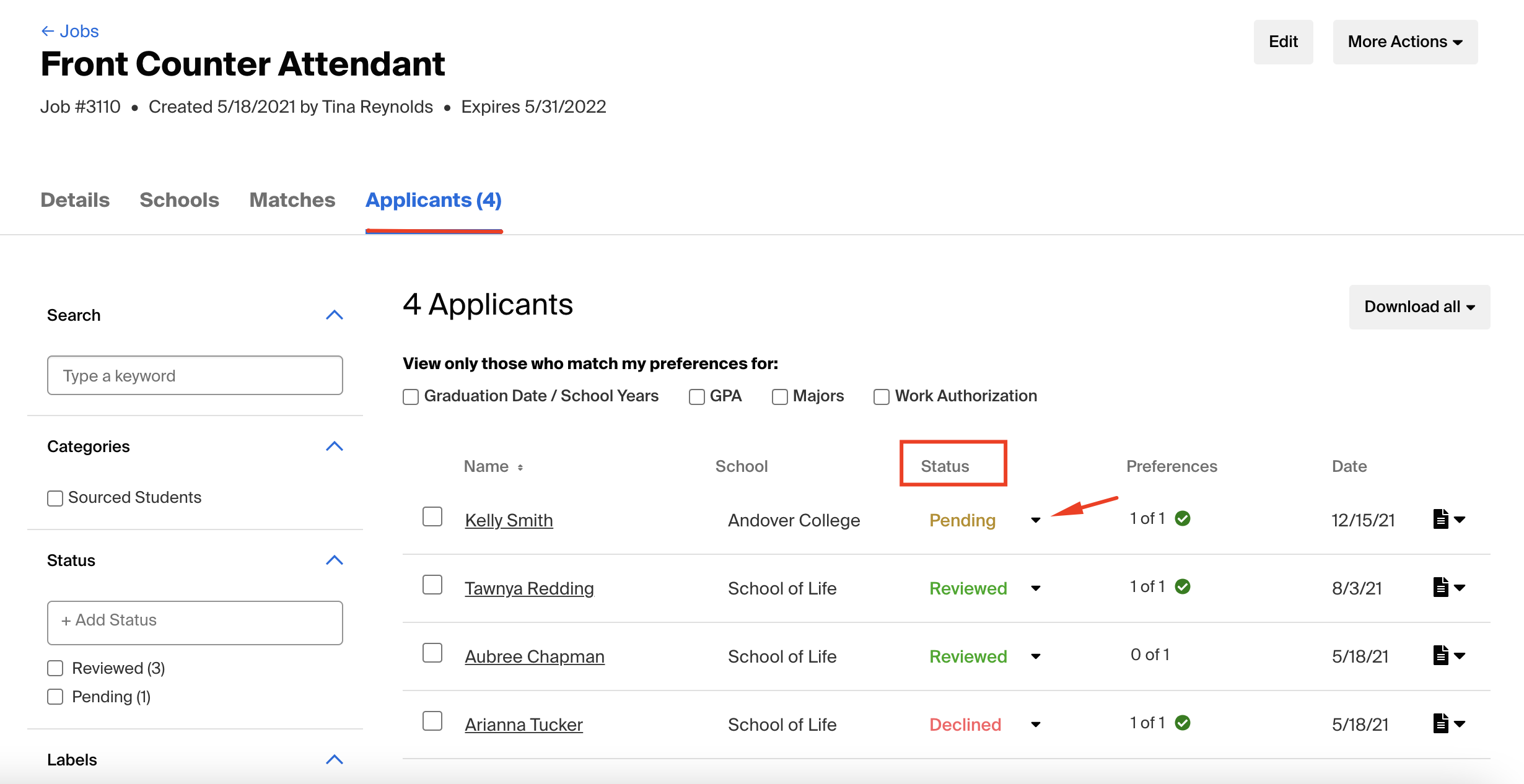 3. Select the desired status for the applicant: Reviewed, Declined, or Hired.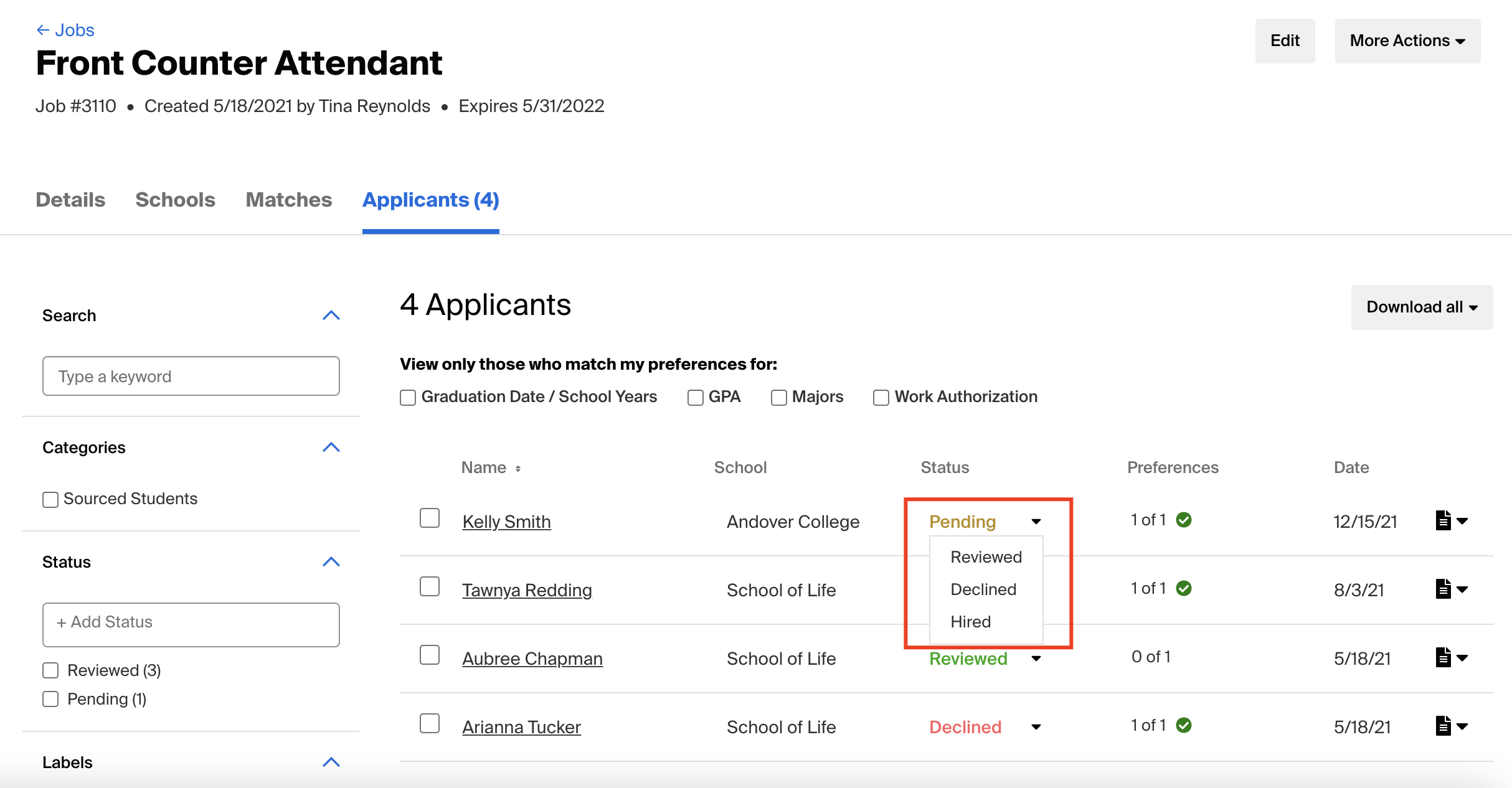 To automatically send applicants a custom message when you change their status, refer to Applicant Status Messaging Preferences.

Note: unless you have set up applicant messaging, updating an applicant's status from pending to declined or hired will not send any notification to the applicant. However, the applicant will be able to check their status on their Handshake account and see that their status has changed.

An applicants status will automatically change from Pending to Reviewed once you download the documents they used to apply to the job posting.
Note: if the position has been filled by a means other than Handshake, you can edit the expiration date of the job posting and set it to have expired in the past. For more information on this, refer to About Expiring a Job Posting.