Labels are something that can be created and applied to applicants in Handshake depending on your recruiting needs.
For example, you can add a label to applicants that you've already messaged with the label "contacted" - this way, you can easily pull up a list of applicants you've messaged, or you can filter the applicants out of your view.
Topics:
Add a label
1. While viewing your applicants page, choose the candidates you'd like to add your label to. Click the box to the left of each applicant's name.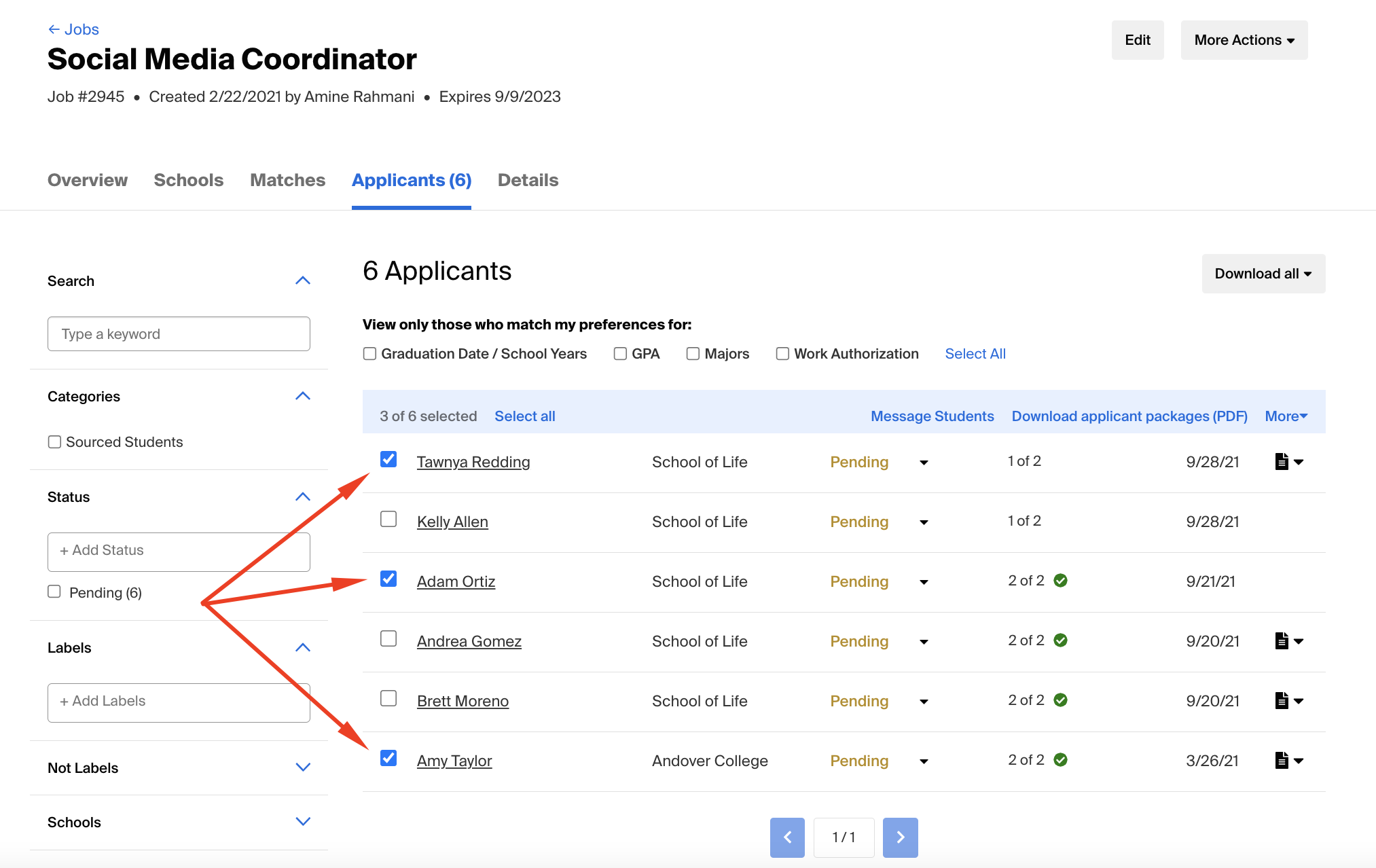 2. Click More in the upper-right corner of the tool bar, then click Add Label.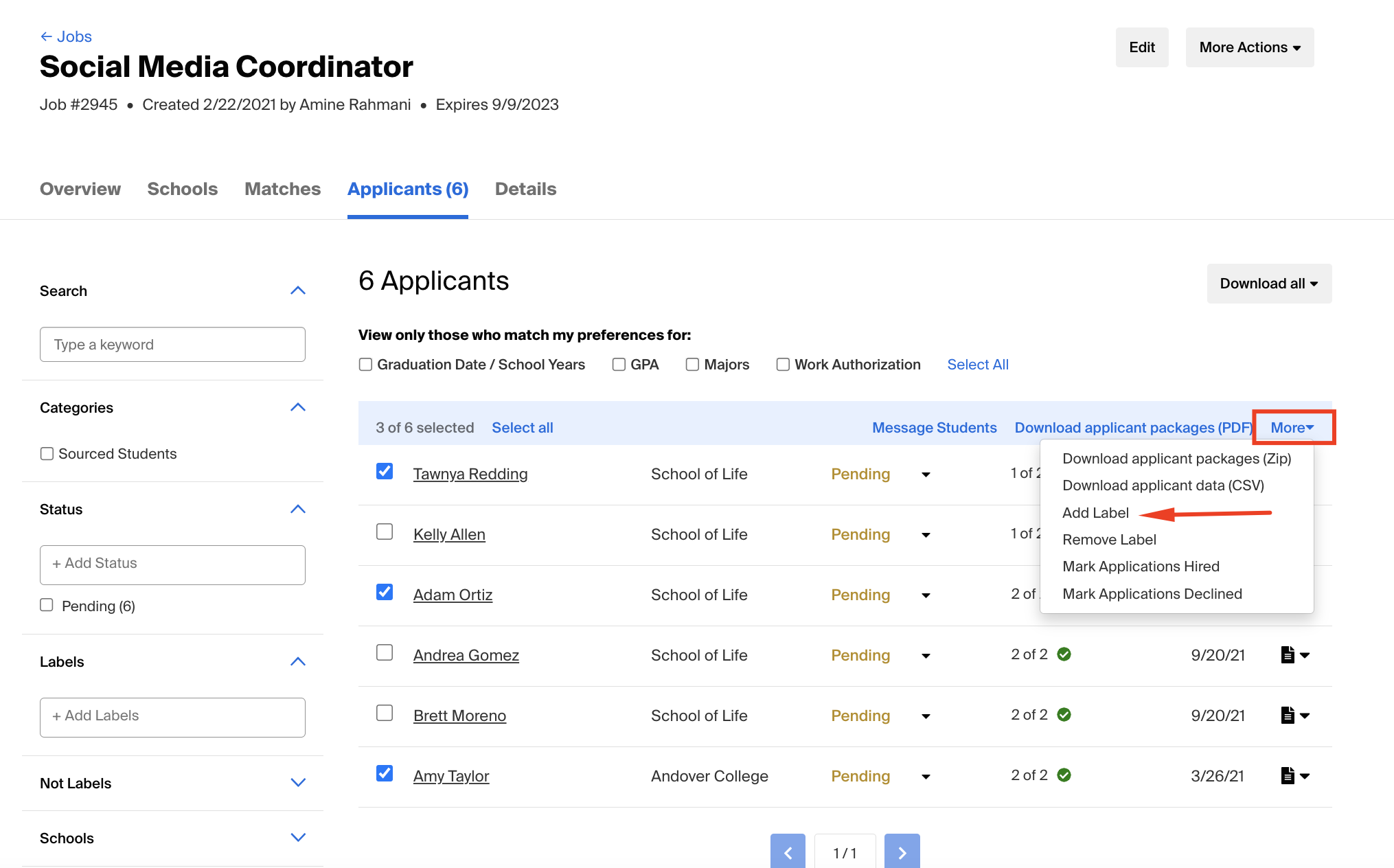 3. Within the pop-up:
Choose an existing label by using the drop-down to locate the label you'd like to use, or type the label's name in the search bar.
Create a New Label by typing the name of the label in the provided space.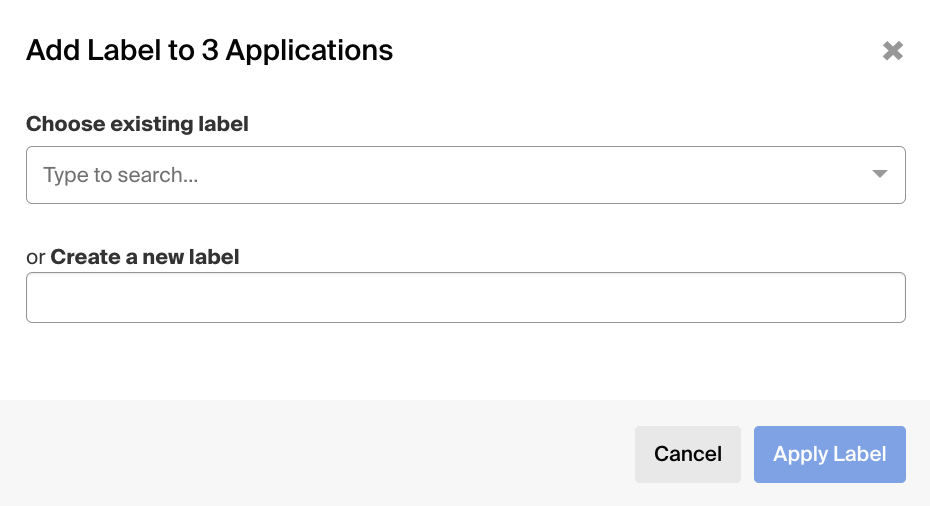 4. Click the blue button Apply Label in the lower-right corner of the pop-up to add the label.
Note: applicants cannot view labels that are added to them.

​
Filter using labels
Once a label has been added to applicants, you can now use the filters to locate candidates in Handshake.
1. While viewing your applicants page, locate the Labels section on the left side of the page within the Filters.
Tip: use the arrow to the right of the filter to expand or minimize the section.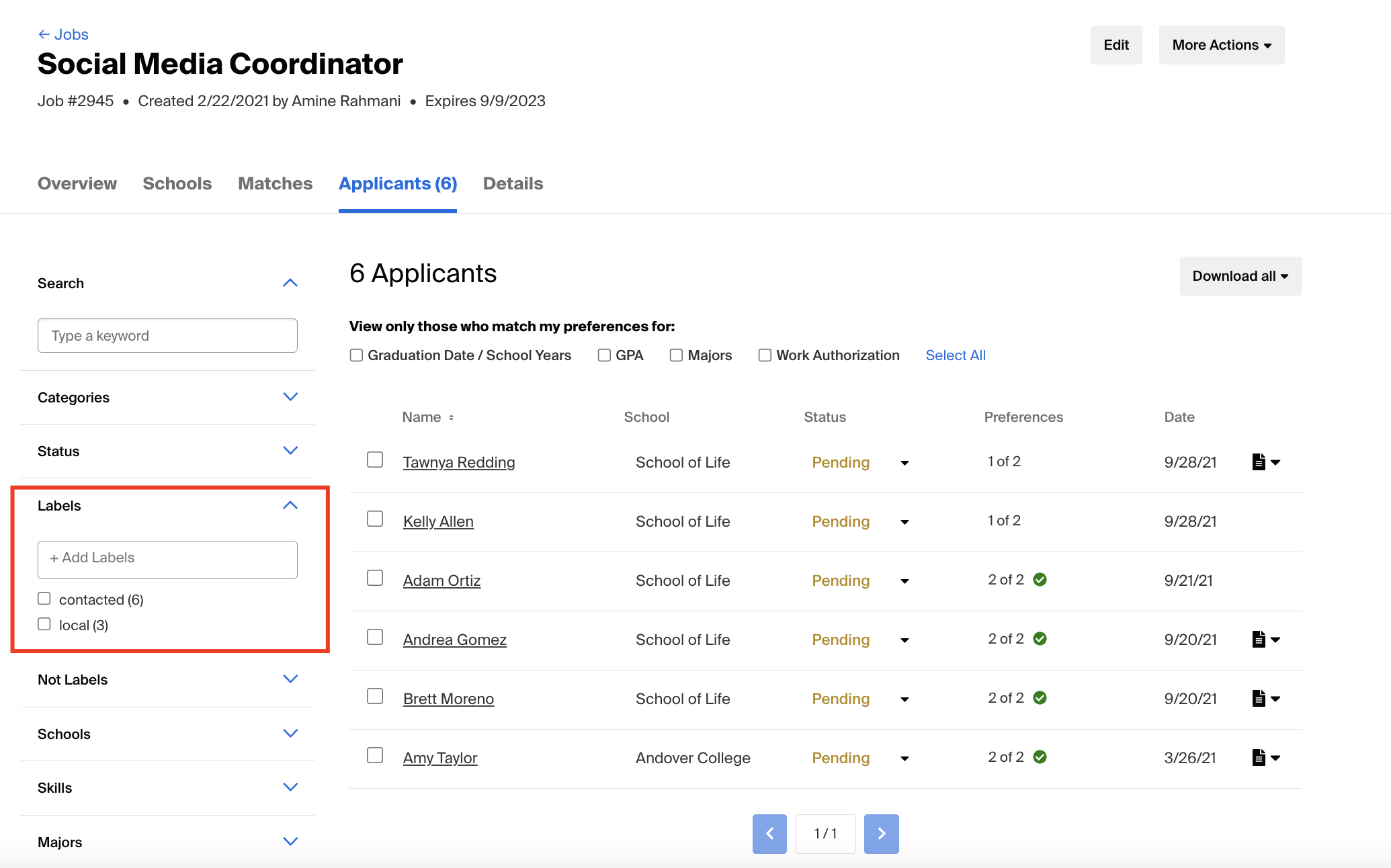 2. Click in the box to the left of the label you'd like to filter by. Filtering by Labels will display all applicants that have the label applied to them.
Note: if you'd like to display applicants that don't have a certain label applied to them, use the Not Labels section within the Filters to display students without the selected label.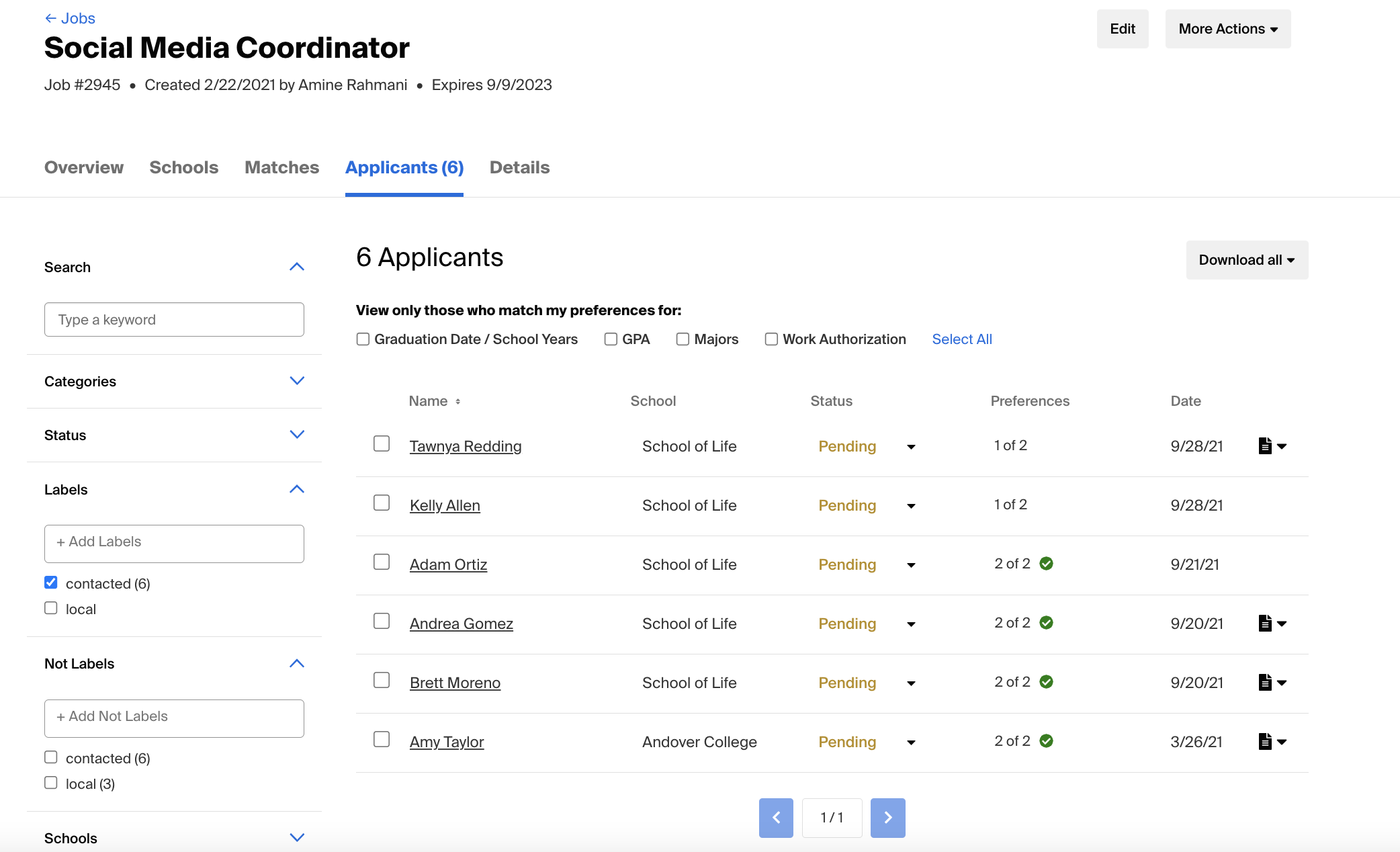 For additional ways to use labels in Handshake, refer to Managing RSVPs with Evaluations, Notes, & Labels.