If you're interested in launching a Kiosk for your First Destination Survey, follow the instructions outlined in this article!
Before launching the Kiosk, you'll need to ensure:
The survey is in Published status

You won't be able to launch the kiosk if your survey is in drafting status.

Students have been added to the survey

Only students added to the survey will be able to submit responses via the Kiosk.
For more information on creating a FDS, adding students, and publishing the survey, refer to Create a New First Destination Survey.
Launch Kiosk
1. From the Details page of the First Destination Survey, click the Kiosk Mode tab.
2. Enter a Custom Kiosk Message in the provided space — this message will be displayed to students taking the survey in Kiosk Mode.
Example: "Please fill in your first destination survey and then show a staff member the confirmation page to pick up your cap and gown."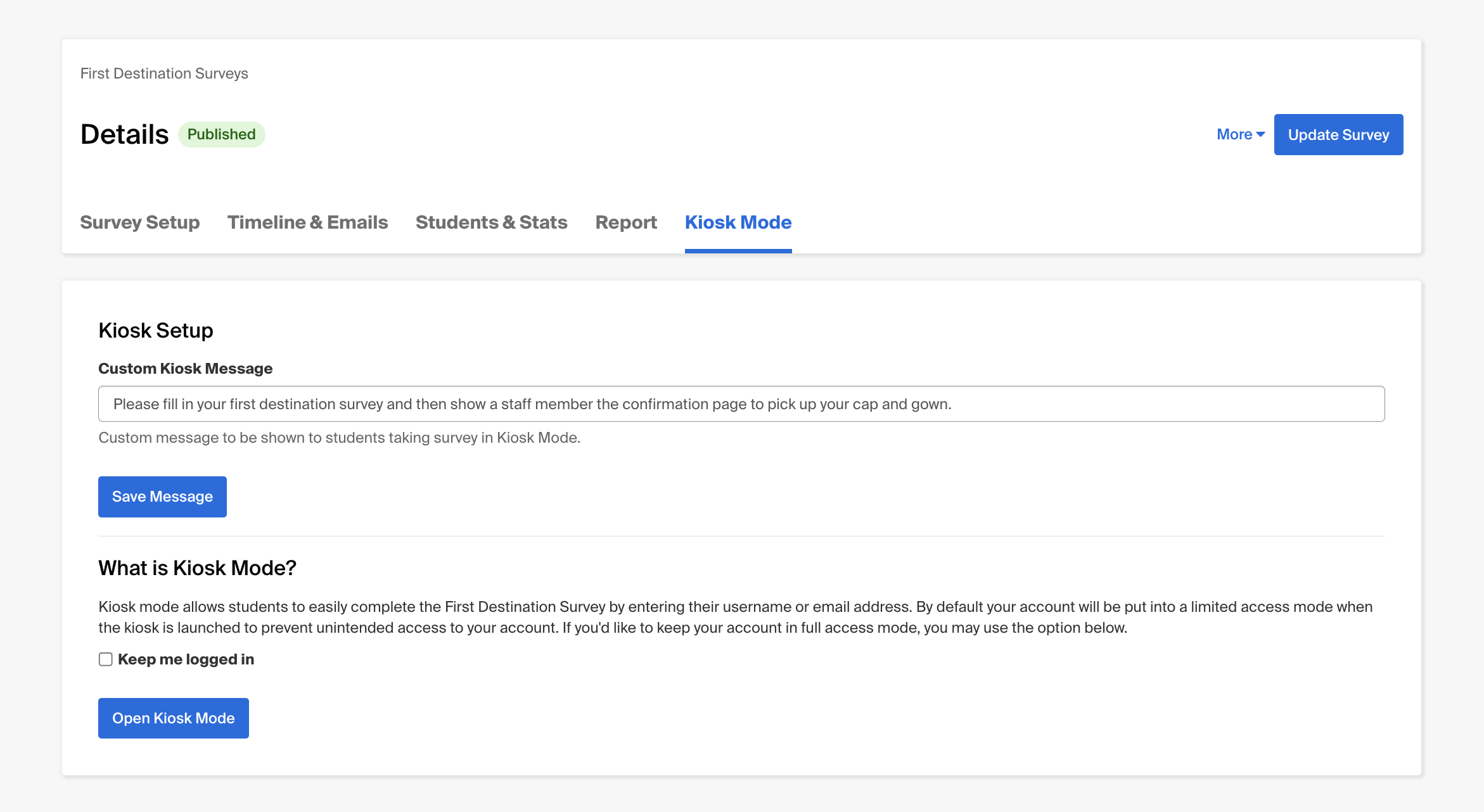 3. Click the blue button Open Kiosk Mode to launch the Kiosk, or the blue button Save Message to store your custom message for another time.
Note: we don't recommend checking the Keep me logged in option if students will be submitting their own responses.
If you need to launch multiple Kiosks for separate First Destination Surveys, you'll need to open them in separate browsers, OR one in a regular browser window and the other in a private or incognito window.
Once the Kiosk is launched, you'll be directed to the check-in screen — students can now check into the Kiosk and submit their responses!