Mobile
What is Mobile: Handshake currently provides an app for both iOS and Android, available for free in the respective app stores. With Handshake's first true application, we've gone beyond mobile-optimized web pages for students.  Students can use it to explore events, fairs, and jobs (favourite them and then apply), access On-Campus Interviews, Experiences, Surveys, and Resources, and add work experiences, organizations, and volunteering to their profiles! Students can also receive notifications for applications deadlines and messages from employers.
Why is Mobile important: Students are mobile! And we want to meet them where are while making the job search process more approachable, perhaps even fun.  By pushing recommendations and collections to students, we'll capture their attention, resulting in greater engagement and better results.
This is the app homepage: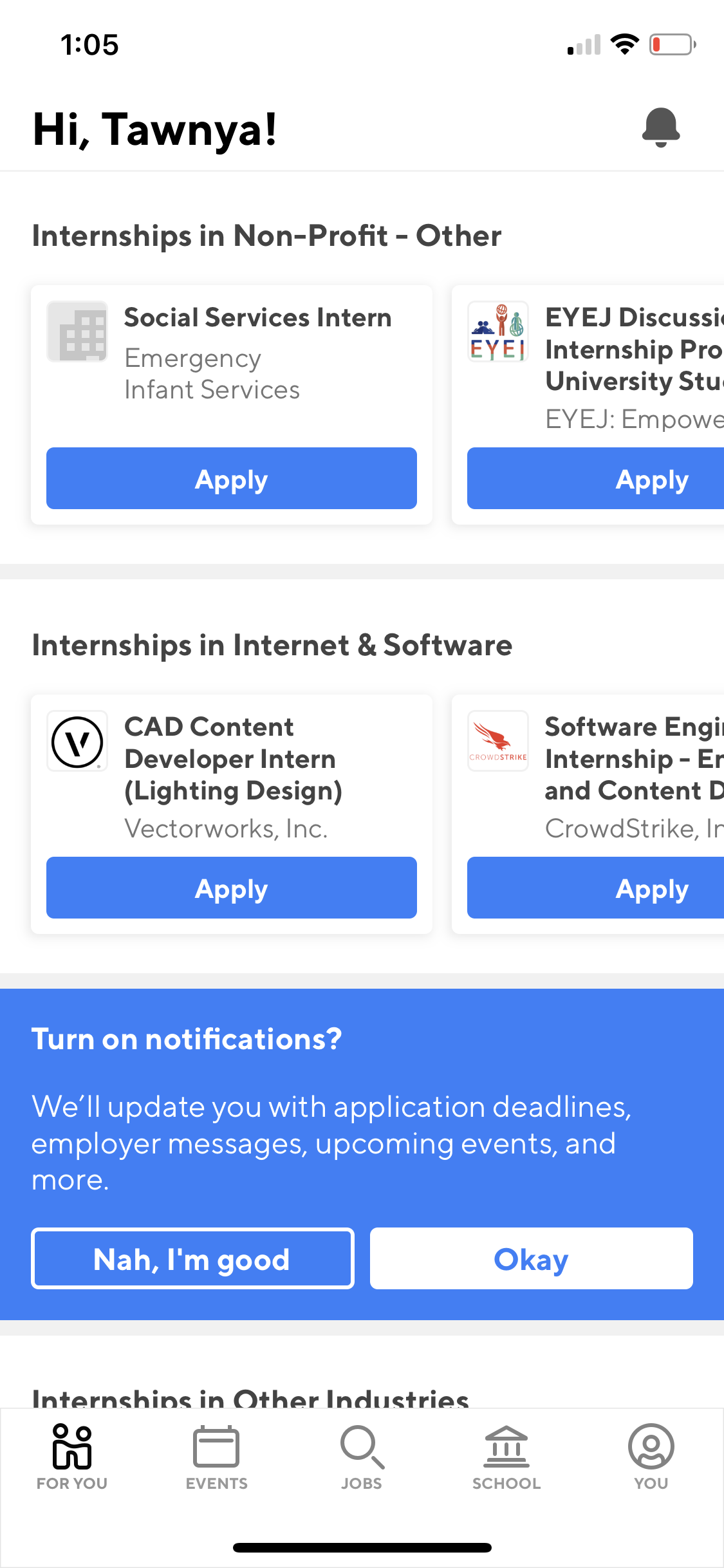 From the Events tab, students can see a list of Events/Career Fairs and register from the individual event/fair: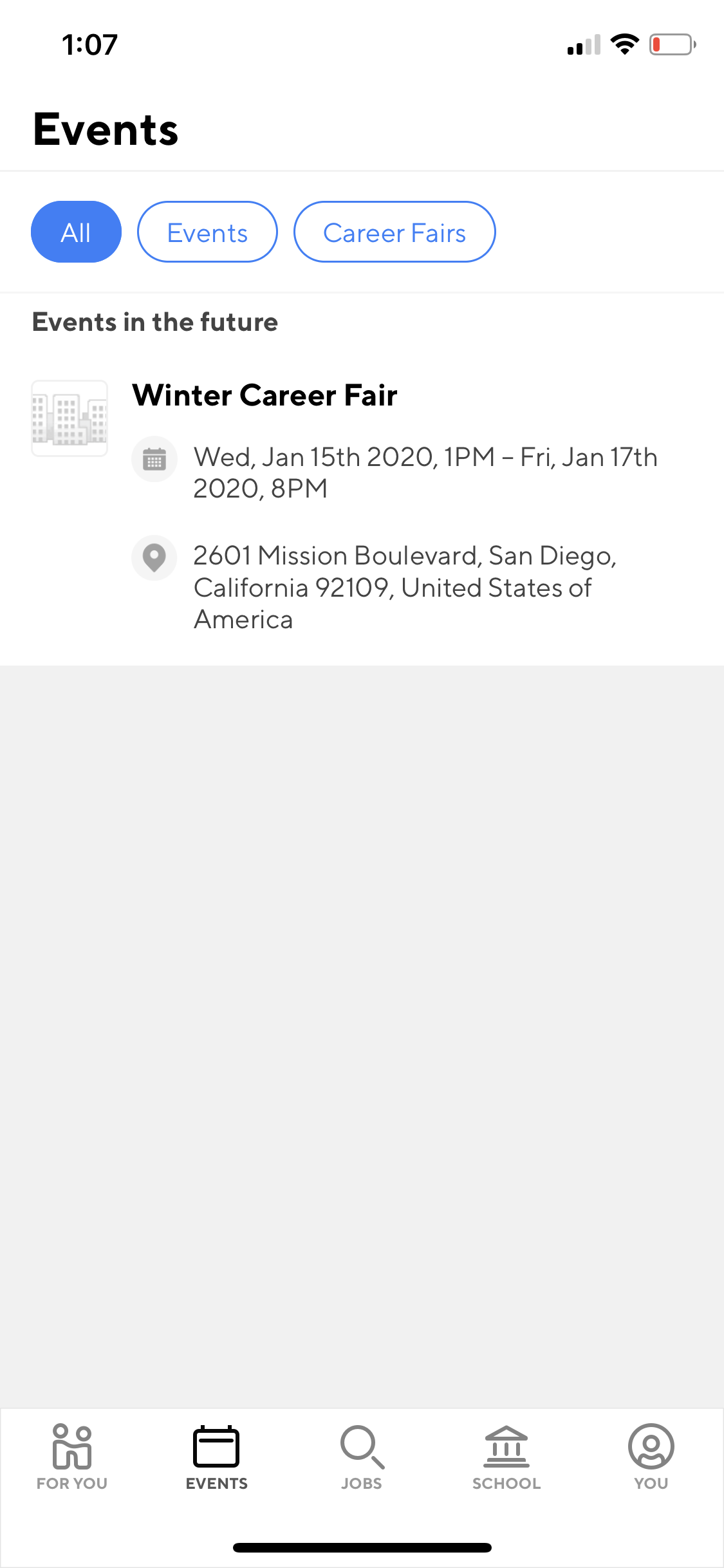 Within a Career Fair, students can also see current registered employers, as well as any maps uploaded to the fair: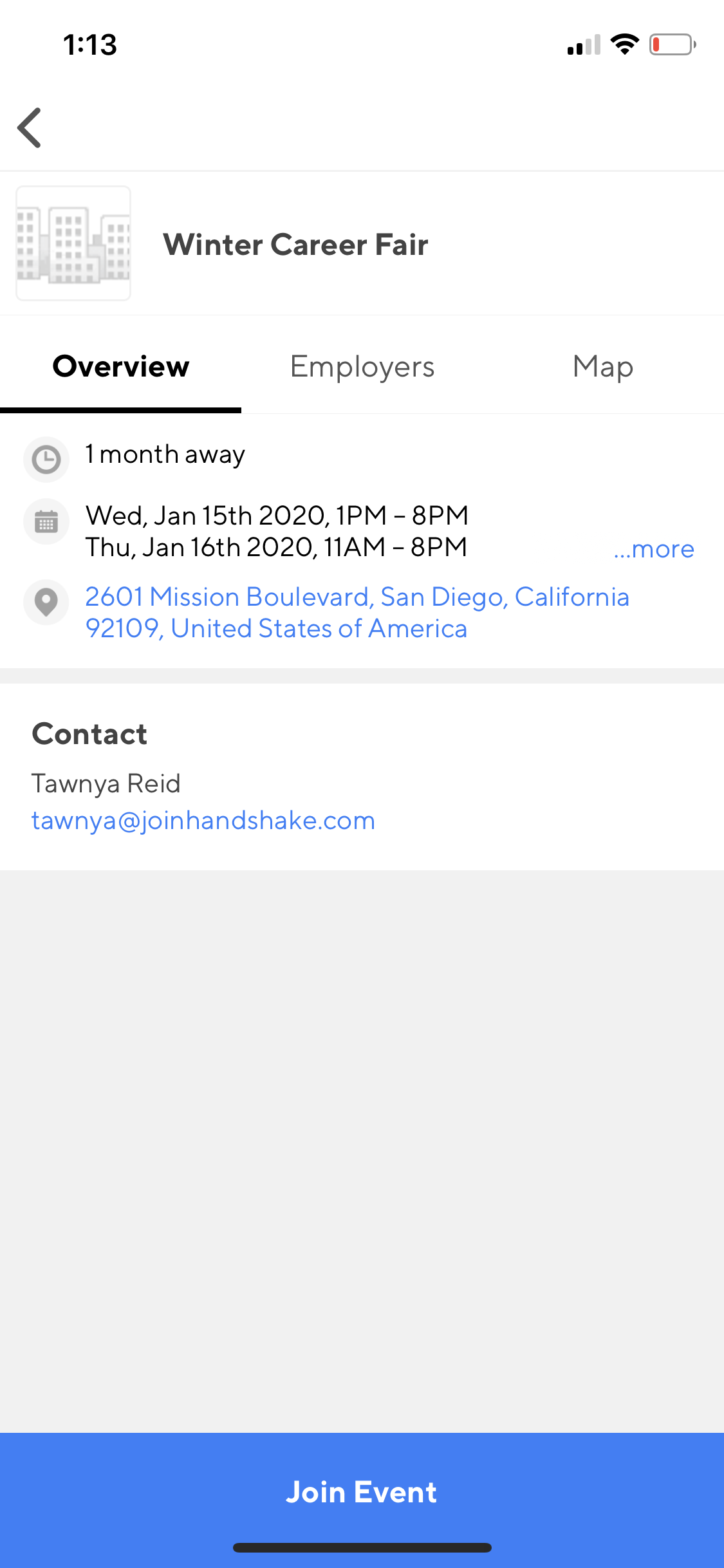 Students can update some parts of their profile (as allowed by their institution): name, profile picture, institution year, and private vs public profile: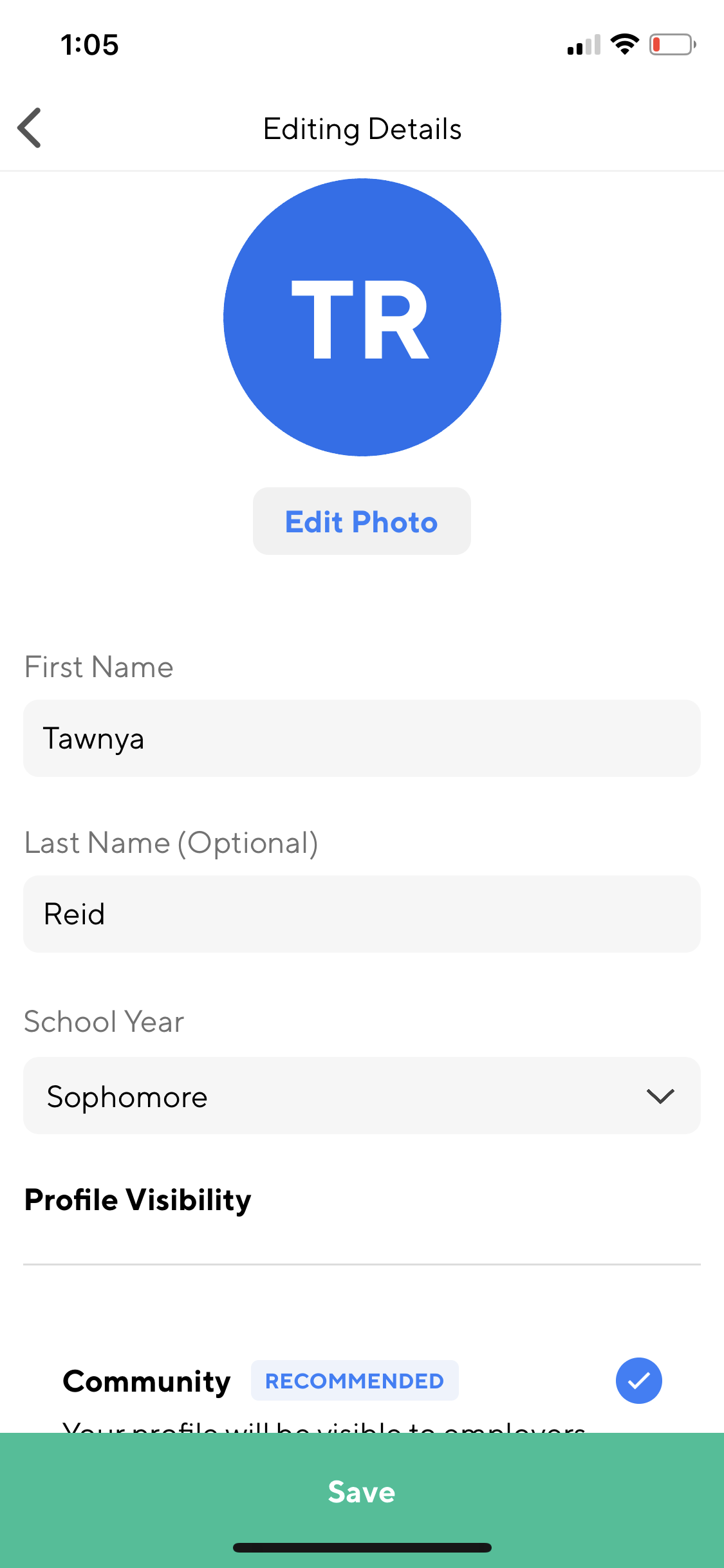 Students can add work experiences, organizations, and volunteering information to their profile in the "You" tab, as well as access messages by tapping the envelope icon in the top right: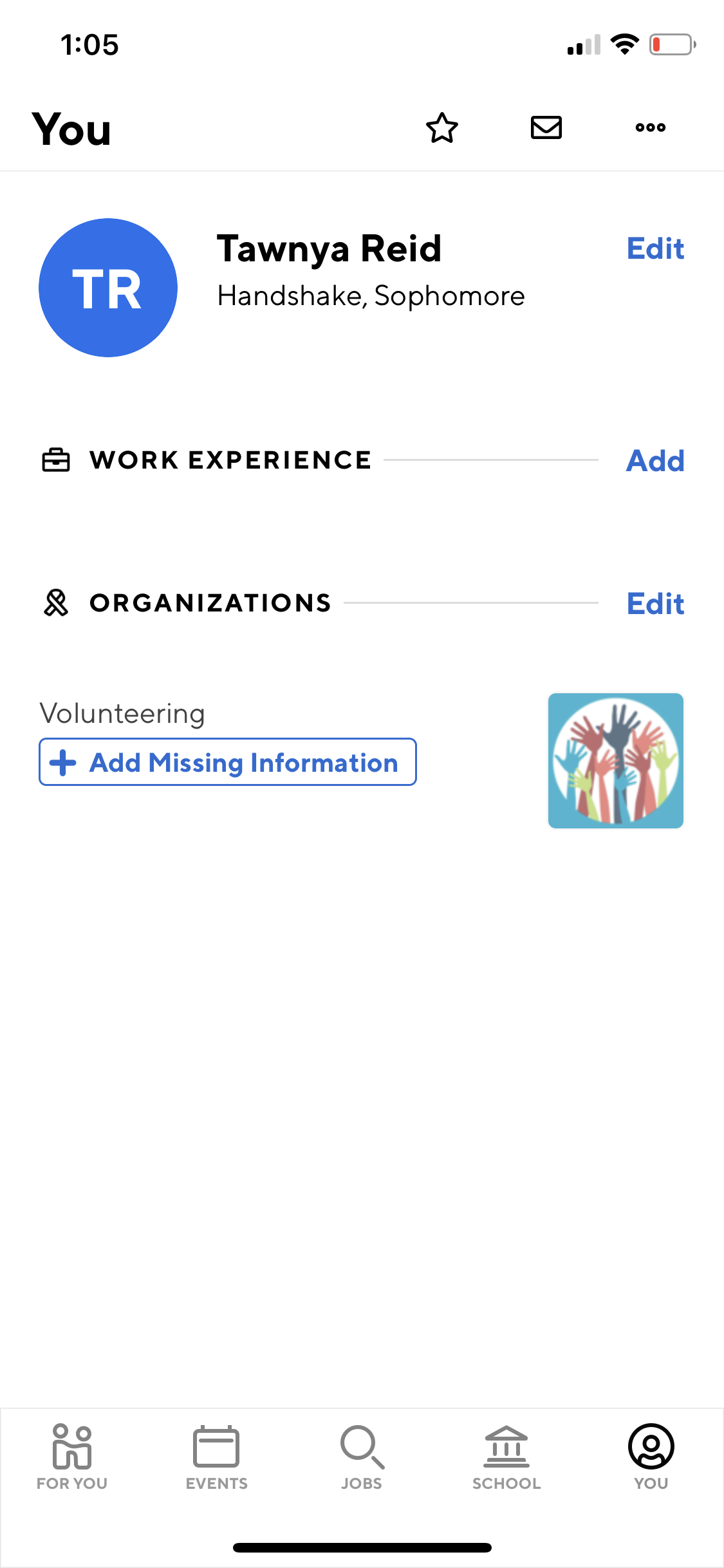 By tapping the three dots in the top right of the "You" tab, students can access Applications, Career Interests, Scan an Employer QR Code, check Settings, share Feedback, and access our Help Center: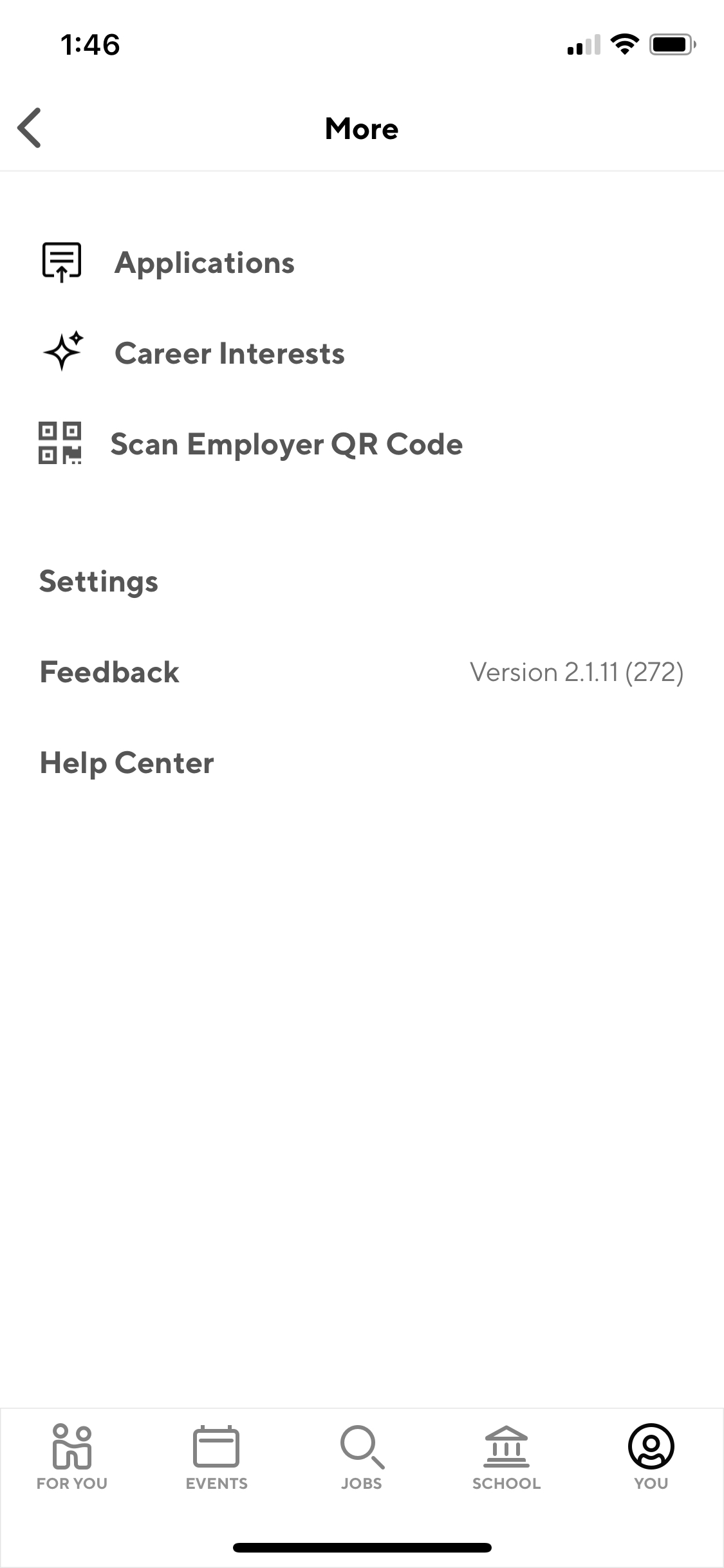 Students can also access On-Campus Interviews, Experiences, Surveys, and Resources from the "School" tab within the app: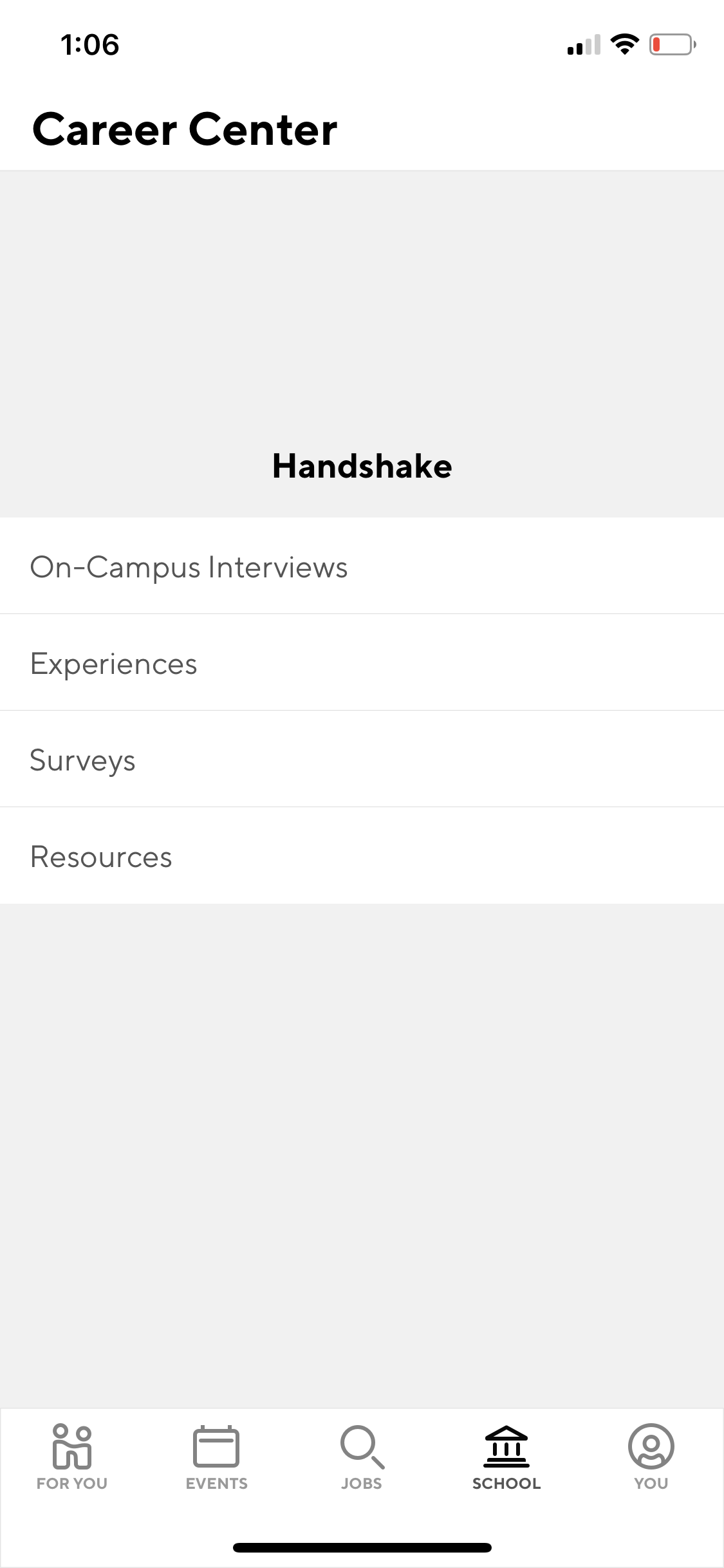 Mobile FAQ
Is the mobile app just for students? What about for Career Services and Employers? Right now, our newest app is just for students.  Career Services and Employers are welcome to continue using our standard web-optimized app (App Store: Handshake for Career Services).
Does mobile work on all iPhones? Handshake's app will work on iPhone 5s or later and on those operating on iOS 11.0 or above!