If you've submitted an Experience in Handshake, you have the ability to add multiple learning objectives to it. These will need to be reviewed and approved by all three parties involved in the experience: yourself as the student, your career services, and your employer.
1. Navigate to the Experiences page by clicking on Career Center, to the left your account icon in the upper-right corner, then clicking on Experiences .
2. Click on the View Details button on your Pending Experience, then click on the Learning Objectives tab. Here, you can add and update those objectives by clicking the plus sign next to the text Add a Learning Objective .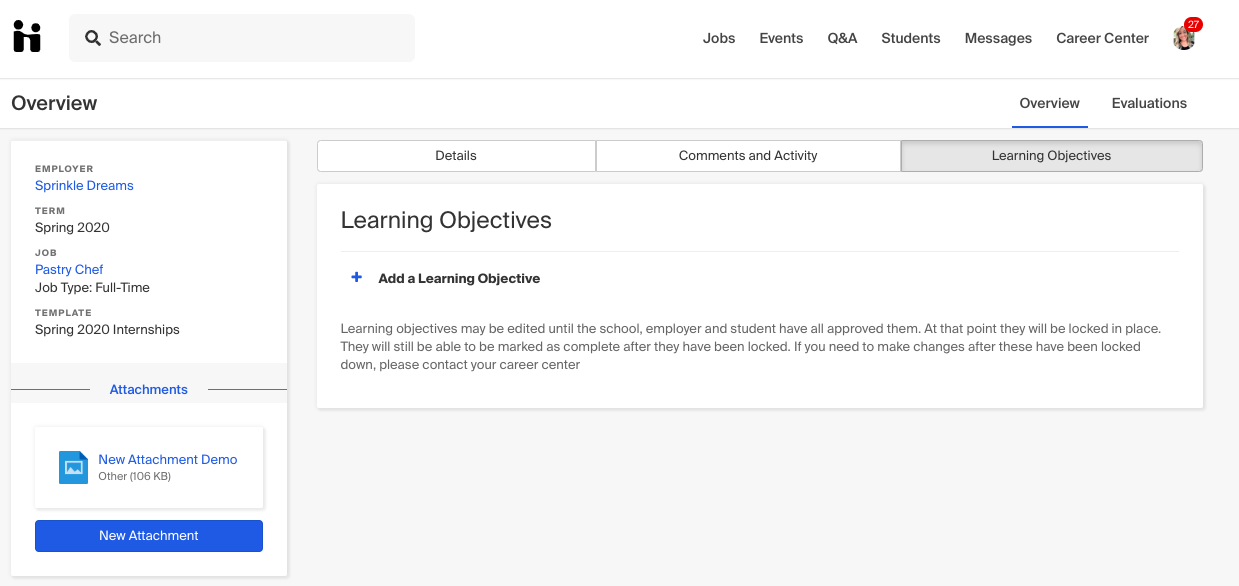 Make sure to save your changes after entering the objective.
This is the help text that shows for all approvers:
Learning objectives may be edited until the institution, employer and student have all approved them. At that point they will be locked in place. They will still be able to be marked as complete after they have been locked. If you need to make changes after these have been locked down, please contact your career centre.