If you've submitted an Experience through Handshake, you can use this article to check the status of your Experience as it moves through the approval process!
Navigate to your Experience
Click on Career Centre next to your account icon in the upper-right corner of the screen, and click on Experiences from the page that loads.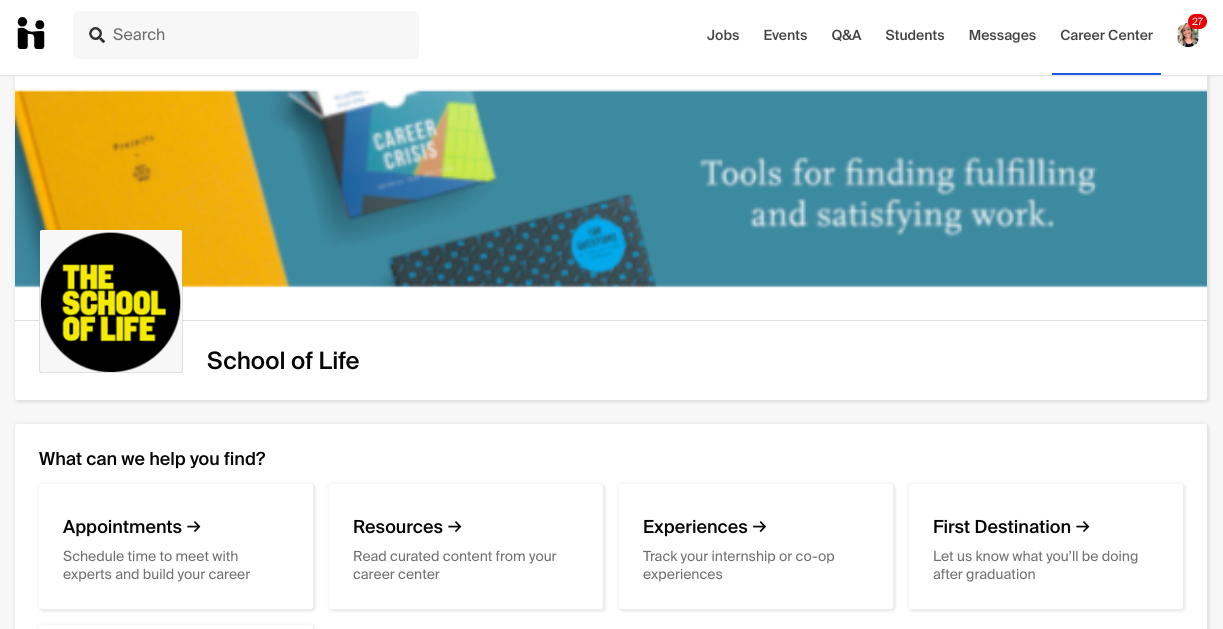 This will direct you to a list of your Experiences. Click on View Details to see more information.

Explore the details
Once you've navigated to a particular Experience, you can explore the details to understand the status. You'll be able to find most relevant information on the Details page.
This includes your details, the Job information, Employer contact information, and survey responses - all based on information entered into Handshake when you requested the Experience.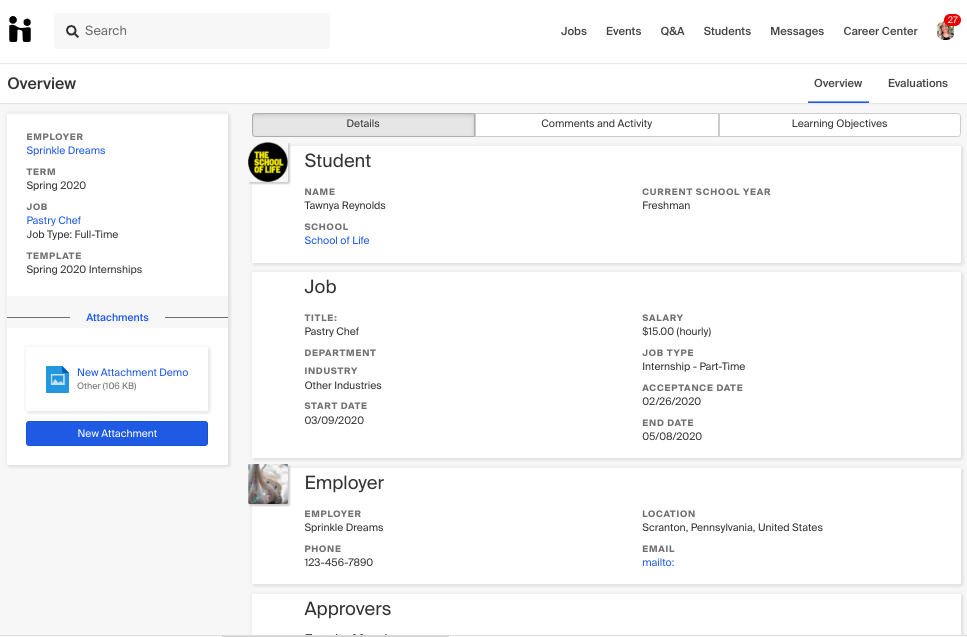 To track your Experience through the Approval process, scroll down to the Approvers section: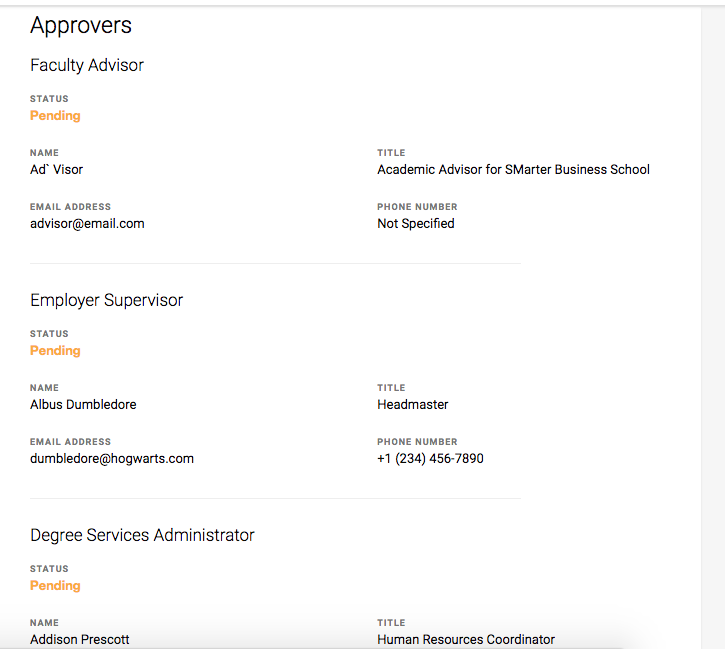 Here you can see the name, title, contact, and status for each of the approvers that are connected to your experience.
While we recommend checking with your institution's specific processes and guidelines, you can see the status for each individual, and have the opportunity to contact these approvers if a deadline is soon approaching.
For any additional questions, contact your institution's Career Services office!